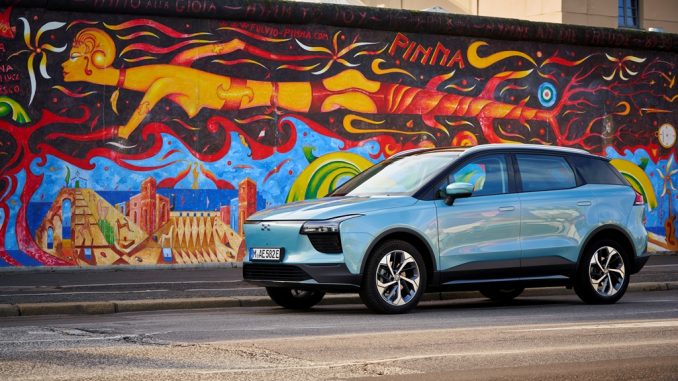 Il primo modello commercializzato in Europa Aiways, il SUV U5, è tra i finalisti del premio "Car of the Year" (COTY) edizione 2022 che verrà scelto il 29 novembre 2021.
Per partecipare al prestigioso premio, i veicoli candidati devono essere modelli nuovi, già disponibili sul mercato o la cui commercializzazione è prevista entro la fine dell'anno in almeno cinque paesi europei. Nel 2021, Aiways ha ampliato la propria presenza europea a nove mercati ed è entrata a far parte delle finaliste COTY al primo tentativo – un successo significativo per un giovane marchio di veicoli elettrici.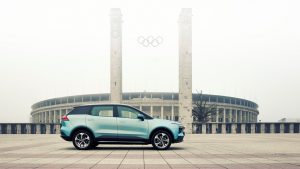 Le 39 vetture finaliste per l'edizione 2022 del COTY sono state selezionate, all'interno di una lista di oltre 60 modelli, da 61 giornalisti indipendenti del settore automotive provenienti da 23 Paesi europei. La stessa giuria deciderà la shortlist delle sette finaliste entro il 29 novembre 2021.
Alex Klose, Executive Vice President Overseas Operations di Aiways, dichiara:
Il premio Car of the Year è uno dei più importanti riconoscimenti automotive a livello internazionale e ci riempie di orgoglio pensare che un'azienda giovane come la nostra sia riuscita quest'anno a entrare nella rosa dei finalisti. Sono molto soddisfatto di aver ricevuto un riscontro così positivo in tutti i Paesi europei in cui il SUV Aiways U5 è già in vendita o lo sarà a breve. Vorrei ringraziare i membri della giuria del Car of the Year per l'attenzione che hanno riservato al marchio Aiways e al SUV U5, assicurando che il successo ottenuto costituirà per l'azienda un ulteriore incentivo a proseguire nel suo percorso di crescita.
Aiways U5 è stata progettata e sviluppata per offrire una guida accessibile a zero emissioni, che si distingue per l'elevata autonomia e la maneggevolezza ai vertici della categoria.
Con un listino che parte da 41.790€*, Aiways U5 offre un interessante rapporto qualità/prezzo. Con una sola ricarica è in grado di percorrere 400 km, un'autonomia sufficiente a coprire agevolmente la maggior parte degli spostamenti quotidiani. Per i viaggi più lunghi, la batteria di Aiways U5 può essere caricata rapidamente in corrente continua (DC) dal 30% all'80% in soli 27 minuti, il tempo necessario per una breve sosta pranzo.
*Prezzo al pubblico in Italia IVA inclusa, messa su strada esclusa
Fonte: Gruppo Koelliker