AEW Energie AG and Green Motion intensify their co-operation in emobility
AEW Energie AG und Green Motion SA are intensifying their already successful cooperation in electromobility. AEW has installed Green Motion charging infrastructure at several public sites in Aargau. Now e-mobility in the canton is to be even more strongly promoted.
Source: Green Motion
Aarau, Switzerland.19th September 2017. AEW Energie AG is intensifying its already successful co-operation with Green Motion SA. With their commitment to sustainability, the two companies aim to give a boost to electromobility in the canton of Aargau and with it to the efficient use of energy.
AEW, with a track record stretching back over 100 years, is convinced that e-mobility is a key component in implementing the energy strategy. That is why it made a quite conscious decision to use the promising products of the still young company Green Motion SA from Lake Geneva.
Distribution of the charging infrastructure for home and workplace
As people often charge their own vehicles at home or at work, AEW is now offering Green Motion products and software solutions in these spheres, too. Green Motion will work closely together with AEW for distribution in Aargau.
AEW will constantly expand its existing network of e-filling stations in the canton of Aargau. In future, further sites are to be added where vehicles can be filled up with natural power "made in Aargau".
In addition, Green Motion's Evpass www.evpass.ch enables customers to access the largest charging infrastructure network in Switzerland, making the charging of e-cars highly flexible.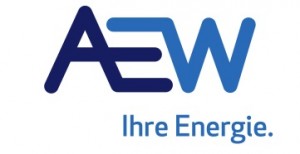 AEW Energie AG (www.evpass.ch) is an independent company from the canton of Aargau. With its safe, competitive and sustainable energy supply (electricity and heat), AEW makes a substantial contribution to the attractiveness and quality of life in the region. AEW is committed primarily in the canton of Aargau to generating electricity and being the leading grid operator and supplier of electricity for its customers. It also provides services relating to electricity, heat and telecommunication. AEW is a shareholder in and business associate of Axpo.
Green Motion SA is an independent company set up in Lausanne in 2009 that designs and locally produces charging systems for electric vehicles. The Swiss company is a pioneer in the charging infrastructure market, and has successfully installed its charging stations throughout the country since its start-up.
Green Motion's product range encompasses private and public charging stations, quick-charging stations and central charging management systems for car parks. All Green Motion charging stations are designed for functioning in the grid, and have advanced functions like multichannel payment, regulation with the charging of vehicles depending on the use of the electricity grid, as well as roaming between national and international providers.
Green Motion products are distributed and serviced through a network of over 55 associates, which include the most important industrial service providers and electricity suppliers in Switzerland, as well as automobile manufacturers.
The round-the-clock support for the entire installed Green Motion charging network and for the national Green Motion "evpass" charging network is provided by the cablex company (Swisscom group).
no images were found