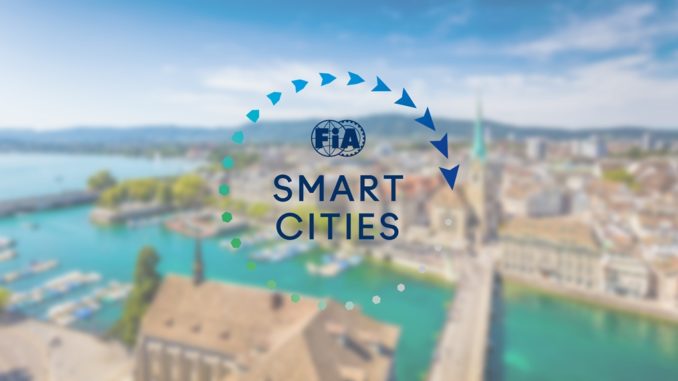 FIA, the governing body for world motor sport, and global pioneering technology leader ABB have announced a multi-year partnership to support the FIA Smart Cities initiative, which aims to help cities develop new models for sustainable urban mobility.
The FIA Smart Cities initiative has grown at a quick pace since its launch in 2017 – said FIA President Jean Todt. With the support of FIA Member Clubs, city authorities and our partners, FIA Smart Cities Forums have become flagship events on the future of urban mobility and a unique addition to the ABB FIA Formula E Championship. We are pleased to welcome new partners committed to promote sustainable mobility in cities. ABB's support and its expertise will certainly add a great value to the future of this innovative programme.
The FIA Smart Cities initiative is organised within the framework of the ABB FIA Formula E Championship, which brings electrifying wheel-to-wheel action to cities around the world. At the crossroads of sport and mobility, the initiative is composed of three pillars: the FIA Smart Cities Forum, the FIA Smart Cities Award, and the FIA Smart Cities Global Start-up Contest. In selected cities, the Forum takes place the day before the E-Prix. It brings together experts from international organisations, public agencies and industry to discuss innovations that can help develop safe, sustainable and connected mobility in cities around the world.
In a rapidly urbanising world, we need innovative solutions to make cities sustainable, and clean mobility has an essential role to play in improving the urban environment – said ABB CEO Ulrich Spiesshofer. With our pioneering technologies for smart cities, and global leadership in electrification and electric vehicle charging solutions, ABB is ideally positioned to help the world's cities master the challenges of air quality, congestion and energy consumption through e-mobility, smart infrastructure and sustainable electricity supply. Together with the FIA and the ABB FIA Formula E Championship, we are writing the future of sustainable urban transport.
Launched in 2017, the FIA Smart Cities initiative is now in its second season, with events already held in Santiago de Chile and Rome. The season's final Forum has been hold in Zurich on June 9.
As a global leader in e-mobility solutions for road, rail and marine, ABB chose to support FIA Smart Cities with the aim of contributing to the dialogue on sustainable urban mobility. ABB will share its extensive experience in digitalisation in utilities, industry and transport & infrastructure to drive innovative technology development and encourage FIA Smart Cities stakeholders to work collaboratively towards a sustainable future.