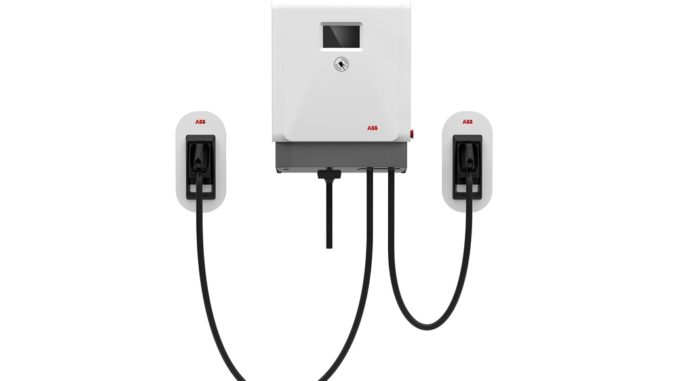 At the Cenex LCV (Low Carbon Vehicle) event in Millbrook, Bedfordshire, UK on 4 to 5 September 2019, ABB will launch the new DC Wallbox, Terra High Power Charger.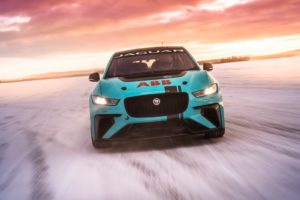 At the UK's premier low-carbon vehicle event also will be in the stand the Jaguar I-PACE eTROPHY car.
The DC Wallbox was developed for offices, dealerships and public parking places, where it will provide direct current (DC) that offers a shorter charging time than a conventional alternating current (AC) device. With an output of 24 kilowatt (kW), it is compatible with all existing 500 V battery EVs, as well as the next generation of high-voltage vehicles. Depending on the vehicle, it can have drivers topped up and back on the road within 1-3 hours.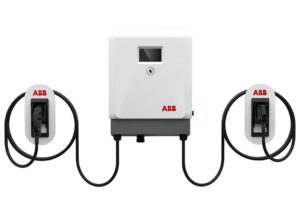 Connectivity is key to success in EV charging. Featuring ABB Ability Connected Services, the DC Wallbox enables authentication, payment, monitoring, remote diagnostics and repair, as well as wireless updates and upgrades.
ABB is also showcasing its Terra HPC (high power charger), which can add a range of 124 miles in only eight minutes, making it the world's fastest charger. It was launched to the UK market at Cenex LCV in 2018 and was developed to overcome range anxiety in EV charging.
In addition, a Jaguar I-PACE e-TROPHY car will form the centrepiece of the stand thanks to ABB's title sponsorship of the ABB FIA Formula-E championship. The Jaguar I-PACE eTROPHY is the main feeder racing series for ABB FIA Formula-E.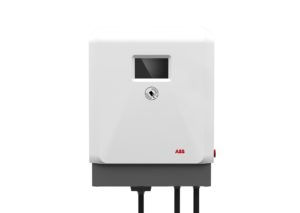 Oliver Johnson, ABB's business development manager for EV charging, said:
The new DC Wallbox will support greater adoption of e-mobility by private vehicle owners and businesses alike. ABB's DC charging infrastructure offers reliable fast charging along with digital connectivity.
With more than 6,500 DC fast charging stations installed in 60 countries, ABB is a global leader in DC fast charging.
Source: ABB