I veicoli sono equipaggiati con propulsori UQM Motors
di Mark Kane
Fonte: Inside EVs
8 Ottobre 2015. Zenith Motors ha ricevuto un ordine per 45 furgoni elettrici da DHL Express Stati Uniti. I veicoli saranno utilizzati sia in California che a New York.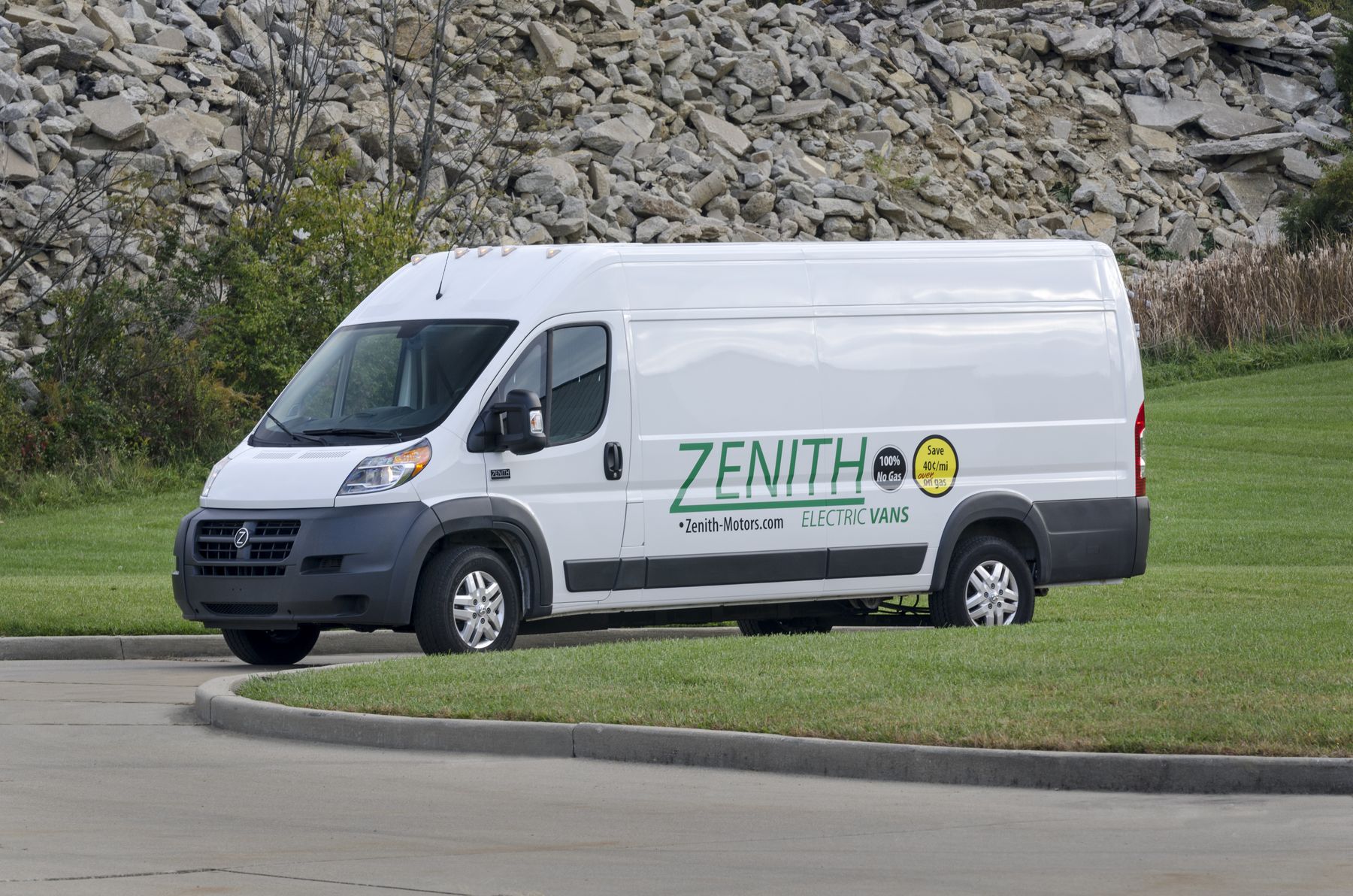 Zenith offre sia le versioni furgone che quella furgone navetta, con autonomia di fino a circa 100 miglia (161 km). La navetta è valutata per autonomia di 90 miglia in città dall'EPA  e di 75 miglia in autostrada (145 e 121 km rispettivamente), secondo Zenith Motors.
La versione cargo, con batteria da 62.1 kWh, può arrivare fino a 120 miglia (193 km), ma in questo momento non c'è alcuna indicazione che sia un risultato ottenuto dall'EPA.
UQM Technologies fornirà 45 powertrain PowerPhase Pro 135 (135 kW e 340 Nm di picco) come propulsori a Zenith Motors.
Di seguito potete vedere il video di questi veicoli.
httpv://www.youtube.com/watch?v=dbUXzpNGN7k
"DHL ha investito quasi 50 milioni di dollari nella loro flotta nel corso degli ultimi due anni, la riduzione dell'età media dei veicoli da 6,7 anni nel 2012 a 3,6 anni oggi. Questo acquisto è una parte di un'iniziativa veicoli puliti da DHL per aggiungere una varietà di veicoli puliti alla sua flotta degli Stati Uniti quest'anno. Secondo DHL, questa iniziativa farà della loro flotta una delle più nuove e più moderne del settore".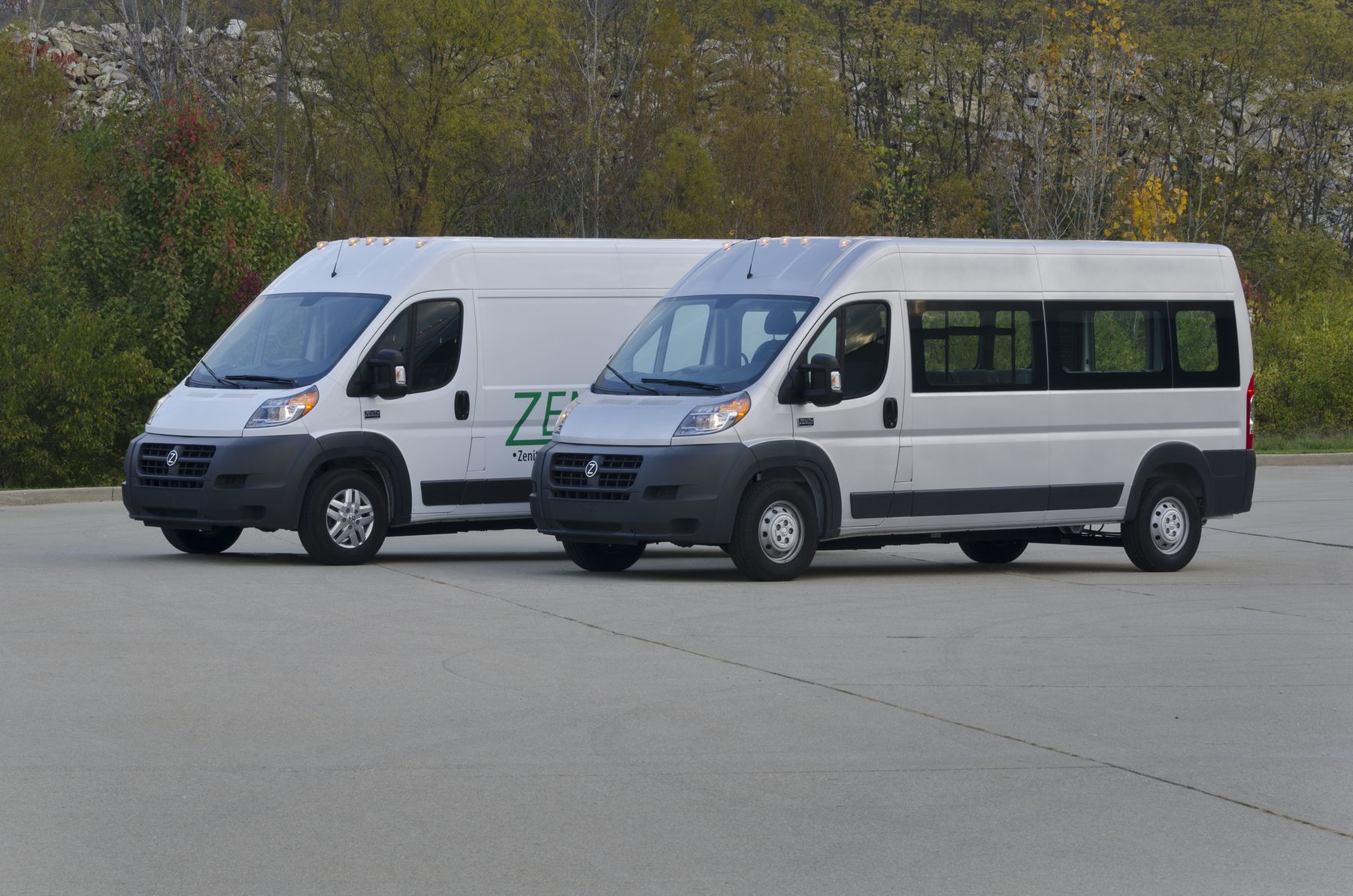 William Yung, amministratore delegato di Zenith Motors, LLC ha osservato:
"Zenith ha notevolmente anticipato questo ordine con DHL ed è entusiasta di avere l'opportunità di consegnare i veicoli elettrici equipaggiati con UQM".
Joe Mitchell, Chief Operating Officer e presidente ad interim e CEO di UQM Technologies, ha dichiarato:
"Gli ordini sono stati raccolte lavorando costantemente in collaborazione con Zenith Motors e questo contratto con DHL è un buon segno per la Zenith e la loro crescita nel mercato dei furgoni elettrici. Quando le altre grandi flotte inizieranno a vedere i meriti dei veicoli elettrici e l'efficienza e l'affidabilità delle soluzioni di azionamento UQM, ci aspettiamo di avere altre buone notizie come questa".
In English
Zenith Motors To Deliver 45 All-Electric Trucks For DHL Using UQM Motors
by Mark Kane
Source: Inside EVs
Zenith Motors received an order for 45 all-electric trucks (or more likely vans in reality) from DHL Express USA. The vehicles will be used in both California and New York.
Zenith offers both cargo vans and shuttle vans, with range of up to around 100 miles. The shuttle van is rated for 90 miles by the EPA in the city (75 miles on the highway). according to Zenith Motors.
The cargo version, with a 62.1 kWh battery, can go up to 120 miles, but at this time there's no indication that this is an EPA result.
Following you can see the video
httpv://www.youtube.com/watch?v=dbUXzpNGN7k
UQM Technologies will supply 45 PowerPhase Pro 135 (135 kW and 340 Nm peak) drives to Zenith Motors.
"DHL has invested nearly $50 million in their fleet over the last two years, reducing average vehicle age from 6.7 years in 2012 to 3.6 years today. This purchase is a part of a clean vehicle initiative by DHL to add a variety of clean vehicles to its US fleet this year. According to DHL, this initiative will make their fleet one of the newest and most modern in the industry."
William Yung, CEO of Zenith Motors, LLC remarked:
"Zenith has been greatly anticipating this order with DHL and is excited to have the opportunity to showcase the UQM powered full-electric delivery vehicles."
Joe Mitchell, Chief Operating Officer and Interim President and CEO of UQM Technologies said:
"Orders have been picking up steadily with Zenith Motors and this contract with DHL is a good sign for Zenith and their growth in the EV delivery vehicle market. As other major fleets begin to see the merits of electric vehicles and the efficiency and reliability of the UQM drive solutions, we anticipate seeing more good news like this."
no images were found