Fonte: Toyota Motor Italia
Austin, Texas. 19 Settembre 2016. Il Toyota Gazoo Racing colleziona un nuovo podio dopo una performance di rilievo ed una combattutissima 6 Ore sul "Circuit of the Americas", sesto round del Campionato FIA World Endurance 2016 (WEC).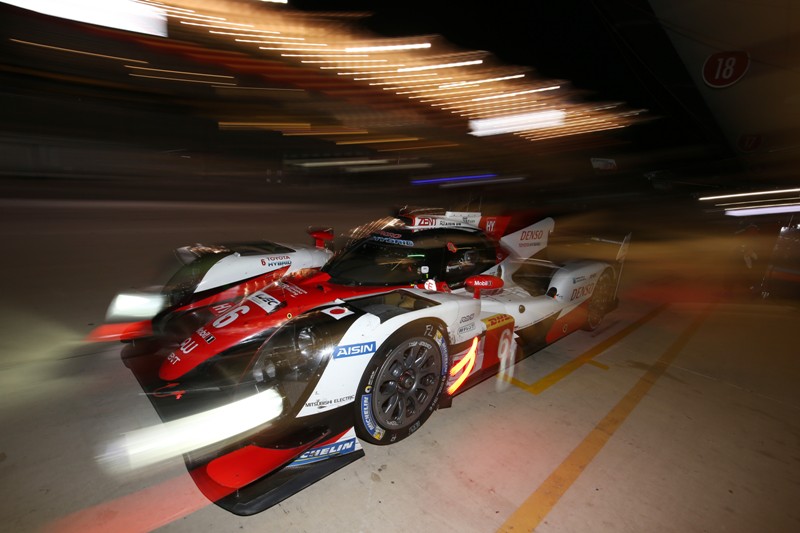 La TS050 Hybrid di Stéphane Sarrazin, Mike Conway e Kamui Kobayashi si è infatti piazzata al terzo posto per la quarta volta in questo 2016, terminando a soli 26.096 secondi dietro il vincitore e dopo una emozionante lotta che ha coinvolto le tre case impregnate nell'LMP1.
Anthony Davidson, Sébastien Buemi e Kazuki Nakajima a bordo della vettura numero 5 hanno sofferto a causa di un'altra gara poco fortunata che, a causa di una serie di piccoli problemi, li ha tenuti lontani dalla lotta per il podio. Nonostante tutto, però, si sono piazzati in quinta posizione.
La gara era cominciata bene per loro quando Sébastien, partito dalla sesta posizione in griglia, era riuscito a conquistare il quarto posto dopo il primo stint di gara caratterizzato da condizioni meteo serene e una temperatura di 35 gradi. Un successivo problema al turbo, però, vanificava l'ottimo lavoro del box che aveva permesso di guadagnare la terza posizione alla vettura, facendola scivolare al sesto posto.
A metà gara, con lo scuro della notte ormai sopraggiunto, la vettura numero 5 si trovava a dover affrontare poi la sostituzione del muso e di una gomma a causa di una foratura.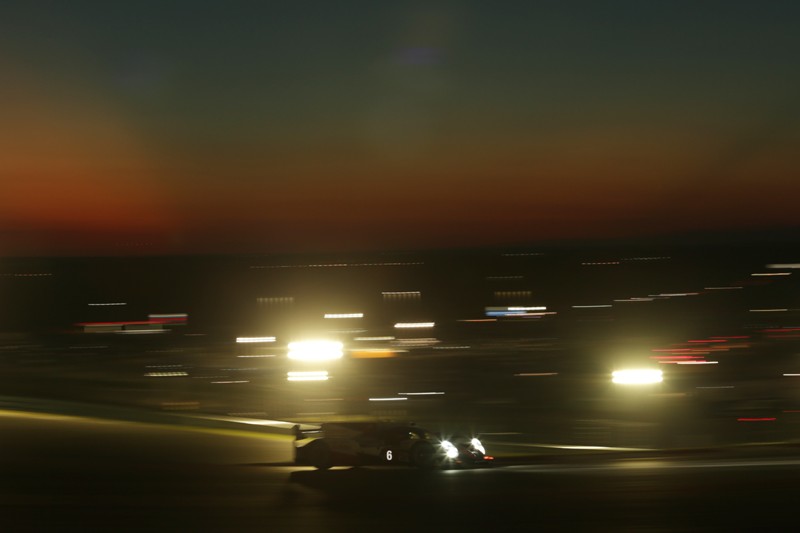 La vettura numero 6, intanto, riusciva a recuperare il terreno perso e, grazie ad una lotta serrata con il team Porsche, continuava a recuperare terreno arrivando a piazzarsi in quarta posizione prima di raggiungere la terza grazie ad un problema presentatosi sull'Audi numero 8.
Il successivo crash dell'Audi numero 7 portava le due Toyota ad occupare la seconda e quinta posizione, dando vita ad una interessantissima lotta tra le tre case costruttrici.
Il gioco dei pit stop nell'ultma fase di gara, rimescolava infine le carte portando quindi la TS050 numero 5 in terza posizione e la numero 6 la quinto posto.
Il team Toyota si sposta adesso in oriente per la gara di casa, la 6 ore del Fuji, prevista per il 16 ottobre.
Una gara importante perché svolta a pochi chilometri dall' Higashi-Fuji Technical Centre, dove il sistema ibrido da 1.000 cavalli della TS050 HYBID viene sviluppato e costruito.
no images were found

.