Fonte: Formula E
Long Beach, California. USA. 25 Marzo 2015. Ci sarà un cambiamento del solito format della Formula E nella sesta gara della serie – il Long Beach ePrix del 4 aprile.
Grazie alla disposizione della pista e la posizione del recinto, ci saranno tre sessioni di prove libere di 25 minuti invece delle solite due.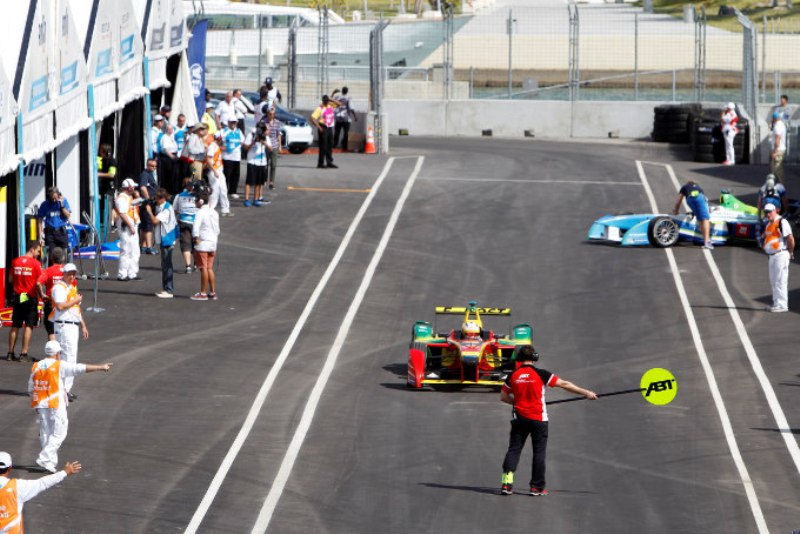 Benoit Dupont, Sporting Manager di Formula E, ha detto:
"A Long Beach usiamo una parte del circuito di IndyCar lungo il Shoreline Drive e un pitlane stile simile con garage in un paddock remoto. Per massimizzare il tempo di ricarica e permettere ai team più tempo per gestire le vetture tra le sessioni abbiamo modificato gli orari per includere tre sessioni più brevi".
Gli orari per il Long Beach ePrix è la seguente:
08:15 – 08:40 – Practice 1
09:25 – 09:50 – Practice 2
10:35 – 11:00 – Practice 3
12:00 – 12:55 – Qualifiche
16:00 – Gara (39 giri)
In English
Three practice sessions for Long Beach ePrix
Source: Formula E
Long Beach, California. USA. March 25, 2015. There will be a change to the usual Formula E event format for round six of the series – the Long Beach ePrix on April 4.
Due to the layout of the track and the location of the paddock, there will be three 25-minute non-qualifying practice sessions instead of the usual two.
Benoit Dupont, Sporting Manager at Formula E, said:
"In Long Beach we are using part of the IndyCar circuit along Shoreline Drive and a similar style pitlane with the garages in a remote paddock. To maximise charging time and allow teams more time to manage the cars in between sessions we altered the timetable to include three shorter sessions."
The timetable for the Long Beach ePrix is as follows:
08:15 – 08:40 – Practice 1
09:25 – 09:50 – Practice 2
10:35 – 11:00 – Practice 3
12:00 – 12:55 – Qualifying
16:00 – Race (39 laps)
no images were found