Toyota si conferma nella top 10 dei marchi di maggior valore al mondo e prima tra tutti i brand automotive nella famosa classifica del magazine americano Forbes
Fonte: Toyota Motor Italia
Roma,  Italia. 23 maggio 2016. Grazie ad un valore pari a 42,1 miliardi di dollari e ad una crescita dell'11% rispetto al 2015, Toyota si afferma anche come primo brand non americano.
La classifica dei marchi con maggior valore al mondo, pubblicata ogni anno dalla prestigiosa rivista americana Forbes, vede l'affermazione di Toyota al primo posto tra i brand del settore automotive. Toyota si aggiudica anche il sesto posto assoluto in classifica generale, con un valore del brand di 42,1 miliardi di dollari e una crescita dell'11% rispetto al 2015, anno in cui si era posizionata in ottava posizione. Toyota si distingue inoltre per essere l'unico brand non statunitense a comparire tra i primi 10 della classifica, subito dopo i colossi americani Apple, Google, Microsoft, Coca Cola e Facebook.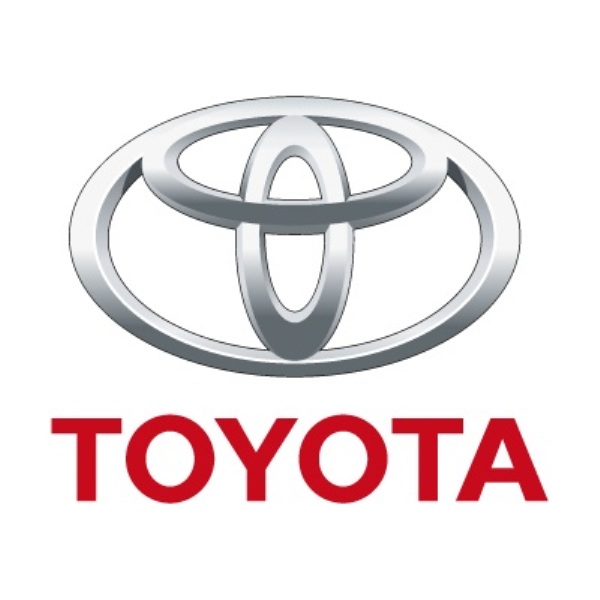 Il successo del brand Toyota, simbolo della tecnologia Full Hybrid nel mondo, è testimoniato anche dall'importante risultato di vendita raggiunto a fine aprile, quando le vendite di vetture Hybrid hanno toccato i 9 milioni.
Metodologia utilizzata da Forbes
Per stilare la propria graduatoria, Forbes utilizza un metodo specifico che parte dalla selezione di una rosa molto ampia di marchi, oltre 200, presenti in modo massiccio anche negli Stati Uniti. Successivamente viene fatta una selezione dei brand sulla base dei loro EBIT, ripresi e studiati attraverso pubblicazioni dei bilanci, report aziendali, e con la consulenza di esperti di Wall Street. Un'altra fonte deriva da Euromonitor che fornisce i dati di vendita al dettaglio per alcuni brand. Forbes considera l'EBIT medio degli ultimi tre anni, cui viene sottratto circa un 8% di aggiustamento. Altri aggiustamenti successivi vengono applicati considerando alcuni elementi intangibili caratteristici dei diversi settori di appartenenza.
La metodologia completa è disponibilie qui:
http://www.forbes.com/sites/kurtbadenhausen/2016/05/11/the-worlds-most-valuable-brands-2016-behind-the-numbers
Toyota è il primo costruttore mondiale di automobili, con oltre 10 milioni di veicoli prodotti ogni anno nei 63 stabilimenti in tutto il mondo e più di 23 milioni di veicoli venduti in Europa fino ad oggi. Con la missione di far convivere in armonia l'uomo, l'automobile e l'ambiente, ha tra i suoi obiettivi principali quello di garantire che i suoi prodotti – dal design alla produzione, dall'utilizzo quotidiano allo smaltimento, – abbiano un impatto ambientale il meno invasivo possibile. Ma a rendere Toyota leader mondiale del settore è anche la straordinaria qualità delle sue vetture. Ognuna è progettata e costruita con tecniche famose in tutto il mondo e una grande cura in ogni dettaglio, superando anche i test di controllo più severi.
Toyota è inoltre leader nella tecnologia Hybrid con oltre 9 milioni di vetture vendute nel mondo. Contribuire a ridurre gli effetti dell'inquinamento è una priorità per Toyota. Basandosi sulla convinzione che i veicoli ecologici possono avere un impatto davvero significativo solo se usati da un'ampia fascia di mercato, Toyota ha deciso di sostenere da tempo la diffusione in massa delle vetture ibride. Nel mondo sono disponibili oggi 30 differenti modelli di vetture ibride e un modello plug-in commercializzati in più di 90 Paesi.
Nel 2014 Toyota ha ufficialmente presentato Mirai, la prima berlina ad idrogeno prodotta in serie, eletta nel 2016 World Green Car Of the Year. Toyota è convinta che l'idrogeno rappresenti una soluzione efficace e già disponibile per il raggiungimento dell'importante obiettivo di produrre vetture a zero emissioni su larga scala. Tale obiettivo è per Toyota così importante da averla convinta a rendere accessibili a titolo totalmente gratuito 5.680 brevetti per cinque anni, a chiunque voglia avvalersene per contribuire allo sviluppo di questa tecnologia.
no images were found

.