Tesla riconferma marzo per il lancio della Model III
di Mark Kane
Fonte: Reuters
Gennaio 2016. Un recente articolo di Reuters sulla Chevrolet Bolt EV allude alla Tesla Motors Model III.
C'è una corsa per offrire lunga autonomia, ma a prezzi accessibili nel segmento delle auto elettriche e la Chevrolet Bolt EV sarà probabilmente la prima con 200 miglia di serie.
Di sicuro dobbiamo aspettarci altre voci al riguardo da aziende come Nissan, Daimler, Hyundai, Volkswagen Group o BMW (forse una i5?).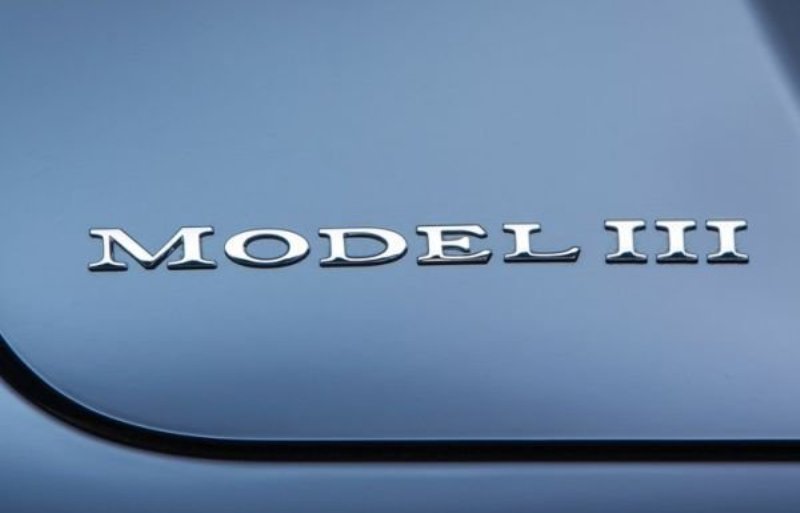 E poi c'è quella di Tesla Motors, che fino ad oggi non ha avuto la concorrenza a causa della sua attenzione alla parte di fascia alta del mercato. Più Tesla si rivolgerà al mercato di massa e le case automobilistiche tradizionali lancieranno veicoli di maggiore autonomia e più feroce diventerà  la concorrenza.
Reuters afferma:
"Il prezzo stimato della Bolt ad elevata autonomia corrisponde a quello che Tesla, la casa di auto elettriche di Palo Alto, ha promesso per anni – una macchina ricaricabile pratica per le masse. Ripetuti ritardi di Tesla nella produzione del suo secondo veicolo di lusso – il crossover Model X – ha sollevato dubbi sul fatto che Tesla potrà eguagliare rapidamente la fresca concorrenza di GM".
La Tesla Model X è basata sulla Model S con lo stesso fornitore della batteria e la stessa linea di produzione (esclusa per operazioni specifiche della Model X), e ci sono voluti più di 3 anni e mezzo per iniziare la produzione dopo aver presentato la macchina.
La Model III è una macchina completamente nuova, e come tale, probabilmente avrà bisogno di una nuovissima linea di produzione e di una nuova produzione dedicata di batterie nella Gigafactory. Sarebbe uno shock per noi se Tesla fosse pronta per la produzione della Model III con consegne pronte nel 2017 (anche a fine 2017), forse è più ragionevole attendersi una versione "Founders Edition" per soddisfare tecnicamente le promesse del passato – come abbiamo già visto con i primi 6 veicoli chiave mano della Model X nel mese di settembre.
Questa settimana però, Tesla Motors ha riconfermato ancora una volta che vedremo la Model III a marzo e la produzione inizierà nel 2017. Speriamo che abbiano ragione.
In English
Tesla Reconfirms March Unveiling For Model III
by Mark Kane
Source: Reuters
January 2016. A recent Reuters article on the Chevrolet Bolt EV alludes to Tesla Motors' Model III.
There is a race to grab the long-range, but affordable electric car segment and the Chevrolet Bolt EV will likely be the first one with 200 miles of range.
For sure we should expect other serious entries from companies like Nissan, Daimler, Hyundai, VW Group or BMW (maybe an i5?).
And then there is Tesla Motors, which up to date didn't have competition due to its focus on the high-end part of the market. The more Tesla turns to mass market, and established carmakers go for long-range, the more fierce the competition will be.
Reuters states:
"The Bolt's estimated range and price matches what Tesla, the Palo Alto electric car maker, has been promising for years – a practical rechargeable car for the masses. Tesla's repeated delays in delivering its second luxury vehicle – the Model X crossover – raise doubts about whether Tesla can quickly match the fresh competition from GM."
The Tesla Model X was based on Model S with the same battery supplier and the same production line (expanded for Model X specific operations), and it took over 3.5 years to begin production after presenting the car.
The Model III is an all-new car, and as such probably will need an all-new production line and new battery manufacturing at the Gigafactory. It would be a shock to us if Tesla is ready for production Model III deliveries in 2017 (even late 2017), perhaps it is more reasonable to expect a token "Founders Edition" cars to arrive in order to technically fulfill past promises – as we saw with the first 6 key hand-offs with the Model X in September.
This week however, Tesla Motors re-confirms again that we will see the Model III in March and production will start in 2017.  We hope they are right.
no images were found

.