Fonte: Formula E
Donington Park, Gran Bretagna. 17 Agosto 2015. Simona de Silvestro ha firmato per il team Andretti di Formula E per gareggiare nella seconda stagione della serie di auto elettriche.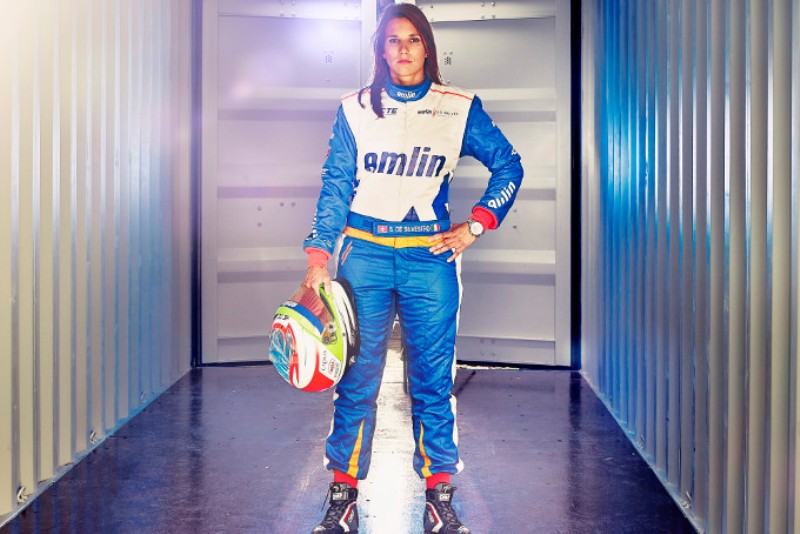 La pilota svizzera, che ha già corso a Londra, torna alla squadra sponsorizzata Amlin, che è uno degli otto produttori di powertrain della categoria.
"Sono felice di entrare a far parte della squadra Andretti di Formula E in questa prossima stagione", ha detto de Silvestro. "Sono davvero felice di essere a tempo pieno nel campionato e di lavorare sia con Amlin e TE Connectivity. Sono anche impaziente di essere parte dello sviluppo del nuovo propulsore Andretti Technologies con la speranza di un anno di successi in una grande squadra".
Il proprietario del team Michael Andretti ha aggiunto:
"Sono molto soddisfatto della piega che ha preso per noi la seconda stagione del team Andretti di Formula E. Simona ha fatto un ottimo lavoro al London ePrix con un tempo molto limitato per prepararsi, ora con una stagione completa siamo fiduciosi nelle sue capacità di prendere l'auto n° 28 Amlin Andretti con l'obiettivo di portarlo al più alto del podio".
De Silvestro è finita appena fuori dalla zona punti durante il suo debutto in formula E a Londra ed ha anche gareggiato nel 99 alle 500 Miglia di Indianapolis per il team Andretti Autosport. Ha anche provato in diverse sessioni di test di Formula E la scorsa settimana a Donington Park e continuerà oggi e domani nelle prove del terzo e quarto giorno.
In English
Simona de Silvestro signs for Andretti
Source: Formula E
Donington Park, England. August 17th, 2015. Simona de Silvestro has signed for the Andretti Formula E Team to contest the second season of the all-electric series.
The Swiss racer, who contested both the London rounds, returns to the Amlin sponsored team which is one of eight manufacturers.
"I'm happy to be joining the Andretti Formula E Team for this upcoming season," said de Silvestro. "I'm really happy to be full time in the championship again and to work with both Amlin and TE Connectivity. I'm also looking forward to being part of developing the new Andretti Technologies powertrain and hope for a successful year with a great team."
Team owner Michael Andretti added:
"I'm very pleased with the way season two is looking for Andretti Formula E. Simona did a great job at the London ePrix with very limited time to prepare, with a full season we are confident in her abilities to take the No. 28 Amlin Andretti car to the top of the podium."
De Silvestro finished just outside the points during her Formula E debut in London and also competed in the 99th Indianapolis 500 for Andretti Autosport. She also tested in last week's Formula E test sessions at Donington Park and will continue today and tomorrow on days three and four.
no images were found