Renault da il benvenuto ai cambiamenti nel Plug-In Car Grant
Renault saluta la decisione OLEV di riconoscere i benefici dei veicoli elettrici puri con le nuove azioni del Plug-In Car Grant
I cambiamenti significano che i proprietari dei  veicoli 100% elettrici Renault Zoe riceveranno maggior disponibilità dal Plug-In Car Grant
2000 sterline di incentivi per scegliere veicoli puri elettrici rispetto altre forme di veicoli alternativi
Le vendite di Renault Zoe in Gran Bretagna sono aumentate di oltre il 144 per cento alla data di oggi.
Fonte: Renault UK
Londra, Gran Bretagna. 17 Dicembre 2015. Renault salute i cambiamenti nel Plug-In Car Grant annunciati dall' Office for Low Emission Vehicles (OLEV) del governo britannico.
I nuovi bandi del Plug-In Car Grant (PiCG) entreranno in vigour da Marzo 2016 e riconosono i progressi tecnologici ed ambientali fatti dai veicoli puri elettrici e provedono incentivare loro con maggiori risorse.
I nuovi bandi offrono un ulteriore significativo incentivo finanziario per gli automobilisti che sceglieranno veicoli elettrici puri quali la Renaul Zoe.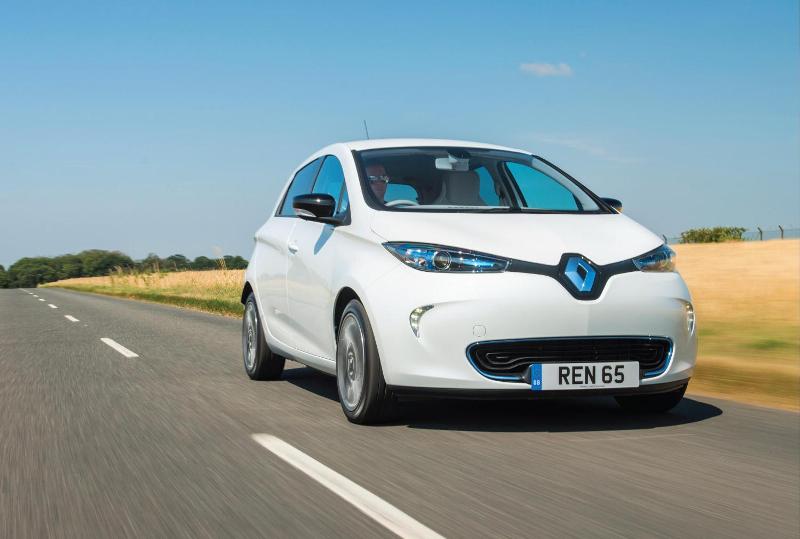 Commentando l'annuncio, Ken Ramirez, Managing Director Renault UK ha detto:
"Diamo il benvenuto a questi importanti cambiamenti nelle strutture annunciati oggi. Differenziare gli Ulra Low Emission Vehicles in tre categorie ed incentivare con ulteriori 2000 sterline coloro che scelgono i veicoli ecologicamente più efficienti della Categoria 1 rispetto le altre due categorie, significa riconoscere che UK punta ad un serio futuro ad emissioni zero dai veicoli e questo beneficierà la qualità della vita".

I cambiamenti del Grant dall'OLEV aiuteranno ad incoraggiare molti automobilisti a considerare la circolazione a zero emission dal tubo di scappamento dei propri veicoli e favorirà anche una rivoluzionaria esperienza di guida".
Renault è leader e pioniere nell'emergente mercato dei veicoli elettrici ed offre una gamma di auto e van 100% elettrici adatti agli impieghi più richiesti. La Zoe spicca di fianco alla piccola e divertente Twizy, veicolo elettrico urbano che è anche disponibile in versione veicolo commerciale dotata di un vano di carico al posto del sedile posteriore denominata Twizy Cargo.
A completare la gamma Renault Z.E. (zero emissions) c'è la Kangoo Van Z.E, il perfetto van compatto per le consegne urbane e commerciali ed è anche disponibile in una larga gamma di allestimenti.
Premiata con i titoli di What Car?, Best Electric Car di meno di 20 mila sterline negli anni 2014 e 2015 e Best Electric Vehicle dal rapporto Auto Express Driver Power 2015, Renault Zoe è una berlina cinque porte disegnata in modo di offrire tutti i vantaggi di una pratica utilitaria, includendo test di sicurezza 5 stelle Euro NCAP, con le caratteristiche di rispetto dell'ambiente e silenziosità di marcia tipiche di una vettura elettrica.
Zoe si può ricaricare da zero a 80 per cento in meno di 30 minuti grazie al suo sistema brevettato Chameleon Charger che permette di ottimizzare il tempo di ricarica secondo le caratteristiche della rete mantenendo anche la possiblità di ricaricare nel minor tempo possibile.  L'autonomia ufficiale secondo NEDC è di 149 miglia (240 km), ma Renault stima che in condizioni reali di guida l'autonomia è di 106 miglia d'estate e 71 miglia d'inverno (171 e 114 km rispettivamente).
Dai dati di fine Novembre 2015, le vendite annuali di Renault Zoe in Gran Bretagna sono cresciute del 144%con un totale di 1617 veicoli, sorpassando ampiamente la crescita media del mercato inglese di veicoli elettrici che si attesta in un 50% con un totale di 8417 veicoli.
In English
Renault welcomes changes to Plug-In Car Grant
Renault welcomes OLEV decision to recognise benefits of pure electric vehicles with new Plug-in Car Grant bandings
Changes mean that owners of the 100% electric Renault ZOE will receive highest available Plug-in Car Grant
£2,000 advantage to choose a pure electric vehicle over other forms of alternative fuel vehicles
Renault ZOE sales in the UK are up 144 per cent year-to-date
Source: Renault UK
London, UK. 17th December 2015. Renault welcomes the changes to the Plug-in Car Grant announced today by the Government's Office for Low Emission Vehicles (OLEV).
The new Plug-in Car Grant (PiCG) bandings taking effect from March 2016 recognise the technological and environmental progress made by pure electric vehicles, and provides them with the largest amount of support.
The newly-defined bandings provide a further significant boost to the financial incentive for motorists to choose a pure electric vehicle such as the zero-emissions-in-use Renault ZOE.
Commenting on the announcement, Ken Ramirez, Managing Director, Renault UK said:
"We welcome the significant changes to the grant structure announced today.  Differentiating Ultra Low Emission Vehicles into three categories and placing a clear £2,000 financial benefit for choosing the most environmentally friendly Category One vehicles over the other two categories, is recognition that the UK sees a strong future in zero tailpipe emission vehicles and the air quality benefits they offer.

The changes to the grant from OLEV will help to encourage even more motorists to consider moving to a zero tailpipe emissions vehicle thanks to its remarkable affordability and to also enjoy the revolutionary driving experience they provide."
Renault is a leader and pioneer in the emerging electric vehicle market and offers a range of 100 per cent electric cars and vans to suit most requirements. The ZOE supermini sits alongside the fun and distinctive Twizy urban run-around which is also available in a commercial vehicle version with a boot instead of a rear passenger seat – Twizy Cargo. Completing the Renault Z.E (Zero Emissions) line-up is the Kangoo Van Z.E. – the perfect compact van for urban deliveries and tradesmen and is available in a range of bodystyles.
Awarded the titles of What Car? 'Best Electric Car for less than £20,000' in both 2015 and 2014, and 'Best Electric Vehicle' in the Auto Express Driver Power 2015 survey, the Renault ZOE is a 5-door hatchback that has been designed from the ground-up to offer all the advantages of a practical supermini, including a 5-star Euro NCAP safety rating, with the environmental and running cost savings of a pure electric vehicle.
ZOE can charge from zero to 80 per cent full in as little as 30 minutes thanks to its patented Chameleon Charger that allows it to make the most of the widest range of power supplies and also keep charging times to a minimum.  The official NEDC range is 149 miles – Renault estimates that in real-world driving conditions that this equates to around 106 miles in summer and 71 miles in winter.
As at the end of November 2015, year-to-date sales of the Renault ZOE in the UK were up by 144 per cent to 1,617 vehicles – significantly outpacing a growing UK electric car market that was up by 50 per cent and stood at 8,417 vehicles.
no images were found