Fonte: Formula E
Roma, Italia. 22 Settembre 2015. La Rai, Rete leader delle trasmissioni pubbliche in Italia manderà in onda la copertura in diretta del FIA Formula E Championship per le prossime due stagioni.
Tutti i programmi saranno caratterizzati da una copertura completa di ogni gara dal vivo insieme ai servizi pre-gara – tra cui gli highlights delle prove e le qualifiche precedenti della giornata – le celebrazioni sul podio e le interviste post-gara.
Ali Russell, Direttore di Media e partnership strategiche in Formula E, ha detto:
"Sono felice di dare il benvenuto alla Rai alla crescente lista delle emittenti del FIA Formula E Championship. Come nazione rinomata per la sua passione per il motorsport, la Rai è la piattaforma ideale per mettere in mostra la Formula E in Italia".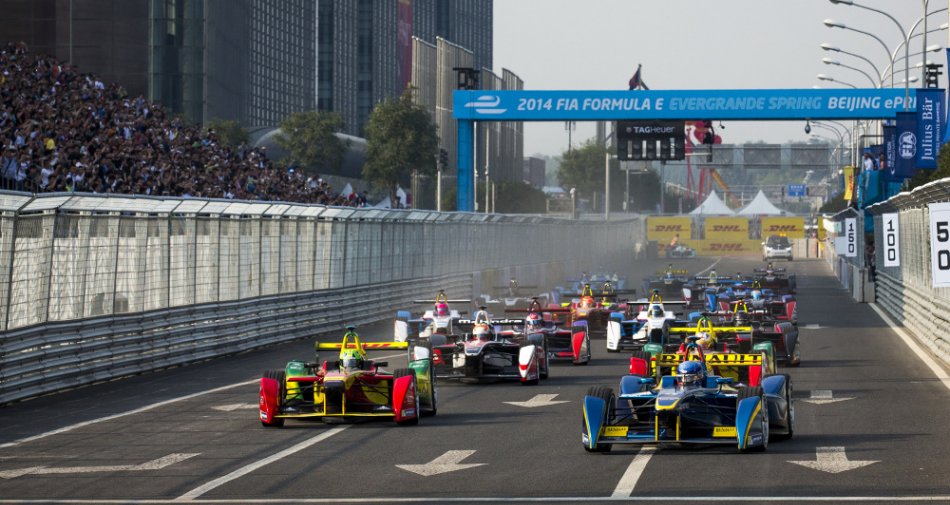 Carlos Paris, responsabile di Rai Sport, ha dichiarato:
"Siamo lieti di annunciare questa nuova partnership con la Formula E. Il Motorsport gioca un ruolo importante nella cultura sportiva italiana e non vediamo l'ora di mostrare una nuova serie, innovativa ed entusiasmante come la Formula E ad un pubblico più ampio".
Jarno Trulli, proprietario della squadra Trulli Formula E, ha detto:
"E 'una grande opportunità per la Formula E e pre i fan del motorsport di avere la Rai che trasmette le gare della nostra serie dal vivo in Italia, è un passo in avanti per far crescere le serie e diventare più forte dopo il successo della prima stagione. Non vedo l'ora di collaborare con la Rai e mostrare ai fan italiani che cosa stiamo veramente facendo con la nostra tecnologia".
Ulteriori offerte di TV saranno annunciati nelle prossime settimane.
In English
Rai to broadcast Formula E live in Italy
Source: Formula E
Rome, Italy. 22nd September 2015. Italy's leading public broadcast network Rai will air live coverage of the FIA Formula E Championship for the next two seasons.
All programmes will feature comprehensive coverage of each live race together with pre-race build-up – including highlights from the day's earlier practice and qualifying sessions – podium celebrations and post- race interviews.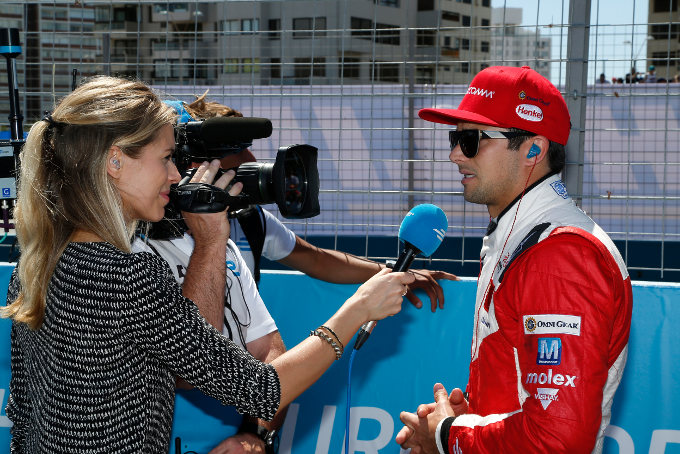 Ali Russell, Director of Media and Strategic Partnerships at Formula E, said:
"I'm delighted to welcome Rai to the increasing list of broadcasters of the FIA Formula E Championship. As a nation renowned for its passion for motorsport, Rai is the ideal platform to showcase Formula E in Italy."
Carlos Paris, Head of Rai Sport, said:
"We are pleased to announce this new partnership with Formula E. Motorsport plays such a big part of the Italian sporting culture and we look forward to showing an innovative and exciting new series such as Formula E to a wider audience."
Jarno Trulli, team owner of Trulli Formula E, said:
"It's a great opportunity for Formula E and motorsport fans to have Rai broadcasting the live races of our series in Italy, it's a step forward to make the series grow and get stronger after a successful first season. I'm looking forward to cooperate with Rai and show the Italian fans what we are truly doing with our technology".
Further TV deals will be announced in the coming weeks.
no images were found