Il giro record di nanoFlowcell AG
QUANTiNO, con motore dotato di tecnologia nanoFlowcell, ha viaggiato per 14 ore senza fare una sosta in un'area urbana- un tempo record per un'automobile elettrica
nanoFlowcell ha superato il primo test di durata in condizioni di guida reali
Per la produzione di energia elettrica ad emissioni zero, il motore dotato di tecnologia nanoFlowcell basato su celle di flusso, utilizza elettroliti a basso impatto ambientale.
Fonte: nanoFlowcell
Zurigo, Svizzera. 23 Febbraio 2016. Subito dopo aver ottenuto l'omologazione su strada per l'Europa, QUANTiNO, il famoso veicolo per la guida sportiva in città dotato di tecnologia basata su celle di flusso, ha già superato il test di durata. Il team degli sviluppatori di nanoFlowcell AG, diretto dal Chief Technology Officer Nunzio La Vecchia, ha sottoposto il veicolo QUANTiNO ad un test di durata di 14 ore. L'obiettivo di questo viaggio senza fare una sosta era quello di testare l'adattabilità all'utilizzo quotidiano e l'integrità del sistema nanoFlowcell sotto sforzo permanente. Il giro di prova era costituito prevalentemente da percorsi in area urbana con velocità variabili fino ai 74 km/h.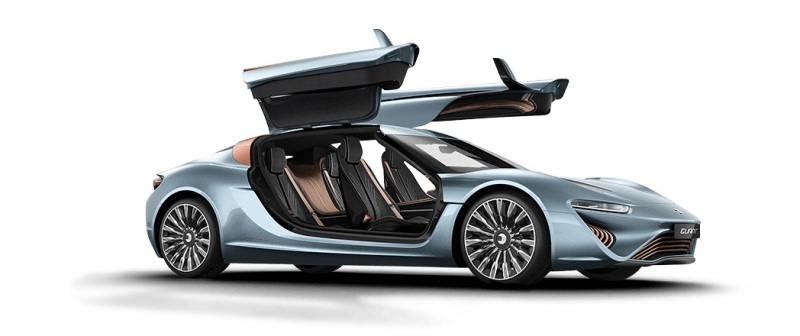 Successivamente al primo breve giro per il processo di approvazione, QUANTiNO doveva dimostrare sul banco di prova, un'area urbana nelle vicinanze di Zurigo, quello che La Vecchia si attendeva dalla tecnologia nanoFlowcell: energia pulita per la durata dell'autonomia che anche le automobili elettriche più efficienti non hanno potuto raggiungere fino ad oggi. Il responsabile dello sviluppo, La Vecchia, non si è lasciato sfuggire l'occasione di guidare QUANTiNO durante il test di durata. QUANTiNO ha viaggiato per 14 ore senza fare rifornimento, sotto la supervisione normativa.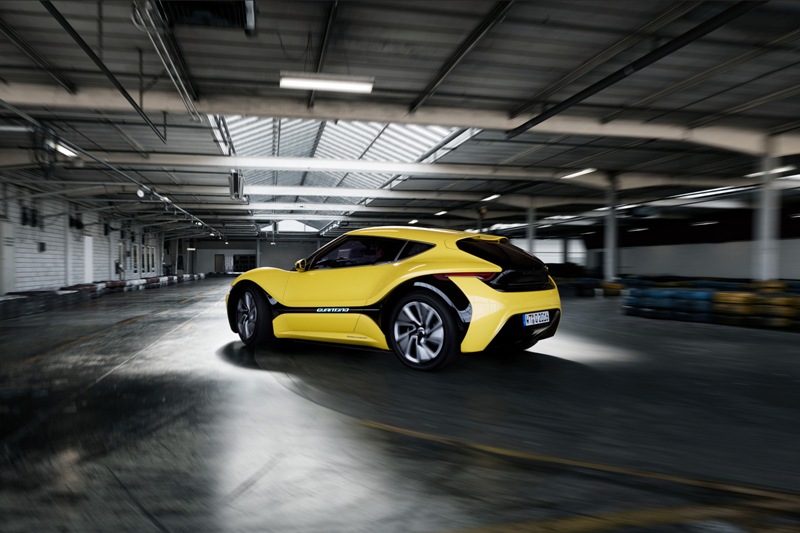 Durante il giro di prova di 14 ore, QUANTiNO avrebbe lasciato dietro di sé per un massimo di tre ore la maggior parte delle automobili elettriche, sia dal punto di vista teorico che in condizioni di guida reali. Tali prestazioni sono rese possibili soprattutto grazie al motore efficiente dotato di tecnologia nanoFlowcell e dall'utilizzo di liquidi elettrolitici.
"L'automobile avrebbe potuto viaggiare ancora, ma diversamente dalla tecnologia nanoFlowcell, io ho un limite" – ha affermato Nunzio La Vecchia, quando dopo essere stato 14 ore al volante ha riportato l'automobile al box. "Siamo orgogliosi di aver potuto dimostrare il potenziale delle prestazioni di QUANTiNO non soltanto durante le fasi di prova in laboratorio ma anche nella quotidianità", ha affermato La Vecchia dopo aver completato il giro di prova. "Ciò significa che la tecnologia nanoFlowcell che abbiamo sviluppato, rappresenta un'alternativa per soddisfare l'esigenza di diversi tipi di carburante. nanoFlowcell AG sta preparando il terreno per una mobilità più ecologica e sicura nei prossimi decenni."
QUANTiNO è il primo veicolo elettrico a bassa tensione con motore dotato di tecnologia nanoFlowcell ad aver ottenuto l'omologazione su strada, si distingue attraverso prestazioni sorprendenti. Oltre ad una accelerazione da 0 a 100 km/h in 5 secondi e una velocità massima di 200 km/h, offre un piacere di guida ineguagliabile rispetto alle altre automobili elettriche.
In English
QUANTiNO passes first endurance test
nanoFlowcell AG on record-breaking run
QUANTiNO with nanoFlowcell powertrain achieves 14-hour non-stop record
nanoFlowcell passes first endurance test under real-life conditions
QUANTiNO with nanoFlowcell goes for 14 hours non-stop in urban cycle mode – a record for an electric car
The nanoFlowcell powertrain uses environmentally friendly electrolytes to generate electricity with no harmful emissions
Source: nanoFlowcell
Zurich, Switzerland. 23 February 2016 – Having just obtained its license for road use in Europe, the remarkable QUANTiNO sports car with flow cell technology was immediately put through its paces. The nanoFlowcell AG development team headed by Chief Technology Officer Nunzio La Vecchia subjected the QUANTiNO to a 14-hour endurance test. The aim of the non-stop drive was to test the suitability of the nanoFlowcell system for everyday use and its system integrity under continuous load. The test drive was done predominantly in urban cycle mode at speeds of up to 74 km/h.
After a number of initial short factory runs during the coordination phase, La Vecchia took the QUANTiNO to a test center near Zurich. He wanted to make sure that the nanoFlowcell system met his expectations of producing environmentally friendly energy that could power the car over a range currently beyond even the most efficient electric vehicles. Head developer La Vecchia could not resist the opportunity to be the test driver of the QUANTiNO for the endurance test. Supervised by a lawyer, the QUANTiNO traveled for 14 hours non-stop without refueling.
On the 14-hour test drive, the QUANTiNO would theoretically – and under real-life conditions – have left most other electric cars standing after a maximum of three hours – a driving performance made possible by the ultra-efficient nanoFlowcell powertrain and the use of proprietary electrolyte fluids.
"The car could have gone further, but unlike the nanoFlowcell, I have my limits," said Nunzio La Vecchia, as he drove the car back into the pits following his 14-hour stint behind the wheel. "We are proud that we have been able to prove the performance potential of the QUANTiNO not just under laboratory conditions, but also in an everyday situation," he said. "This test drive demonstrates that our nanoFlowcell technology offers a concrete, long-term alternative for meeting the demand for alternative fuels. nanoFlowcell AG is paving the way for clean and safe mobility in the coming decades."
As the first low-voltage vehicle with a nanoFlowcell powertrain approved for road use, the QUANTiNO offers some pretty impressive performance stats. In addition to acceleration from 0 to 100 km/h (approx. 62.5 mph) in under 5 seconds and a maximum speed of 200 km/h (approx. 125 mph), it also delivers incomparable driving pleasure.
no images were found

.