"Push to Pass", piano di performance e crescita organica redditizia di PSA
Fonte: Gruppo PSA
Parigi, Francia. 5 Aprile 2016. «Push to Pass» copre il periodo 2016-2021 e risponde alle esigenze di mobilità dei clienti anticipando i cambiamenti negli usi dell'automobile. Questo piano di trasformazione, stimolato dall'evoluzione delle aspettative dei clienti, permetterà di liberare il potenziale dell'azienda, capitalizzando sulla dinamica di efficienza, eccellenza operativa e agilità nata dal piano «Back In the Race»
Con investimenti in R&D controllati e una gestione rigorosa dei costi di produzione e dei costi fissi, questo piano innalza il livello di performance strutturale del Gruppo PSA prefissandosi come obiettivi:
– Un margine operativo corrente medio del 4% per la divisione automobile nel periodo 2016-2018 e un target del 6% nel 2021;
– Un incremento del 10% del fatturato del Gruppo tra il 2015 e il 20181, puntando a un ulteriore 15% entro il 20211.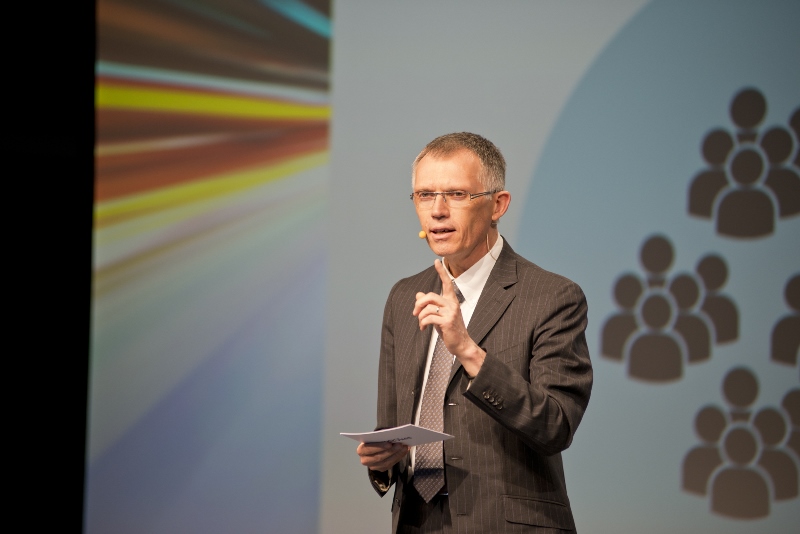 Per conseguire tali obiettivi, l'azienda fa evolvere il suo modello economico e creerà maggiore valore mediante l'ottimizzazione della gestione della base clienti esistente e il suo ampliamento, grazie alla digitalizzazione e a offerte multi-marca nel post-vendita, leasing, veicoli d'occasione, servizi di mobilità e di gestione delle flotte. Investimenti mirati in venture capital permetteranno di ampliare il portafoglio delle soluzioni di mobilità.
Lo sviluppo dei marchi Peugeot, Citroën e DS, forti e differenziati, si baserà su:
– una qualità di prodotti e servizi ai massimi livelli, che è la base del pricing power dei marchi,
– un piano prodotto offensivo, ricco di 26 automobili e 8 veicoli commerciali, tra cui un pick-up da 1 tonnellata, che permette di lanciare « un nuovo veicolo per regione, per marchio, ogni anno»,
– una strategia tecnologica ricca e pertinente, segnatamente con il lancio di 7 veicoli ibridi e ricaricabili e 4 veicoli elettrici, e la realizzazione del programma di veicoli connessi e a guida autonoma.
Questo piano permetterà di assicurare una crescita redditizia in tutte le regioni in cui il Gruppo è presente.
«Push to Pass » rappresenta la prima tappa verso la visione del Gruppo PSA: « Un costruttore automobilistico globale all'avanguardia dell'efficienza, fornitore di servizi di mobilità che sono un punto di riferimento».
PSA annuncia anche l'istituzione di una politica di pagamento dei divendi sulla base di un «payout ratio» del 25% a partire dall'esercizio 2016.
In occasione della presentazione del piano « Push to Pass », Carlos Tavares, Presidente del Direttorio, ha dichiarato:
«Sulla base di fondamentali ritrovati, ci lanceremo in un'offensiva prodotto e tecnologica globale. Adesso siamo più agili e siamo pronti a cambiare paradigma, anticipando i cambiamenti negli utilizzi dell'automobile. La nostra trasformazione digitale farà del Gruppo PSA un'azienda connessa con i suoi clienti. Con il piano Push to Pass, assicureremo la crescita organica redditizia di PSA»
no images were found

.