Fonte: Peugeot Automobili Italia
Milano, Italia. 24 ottobre 2014. Eleganza e design, funzionalità e innovazione: con questo mix di elementi sapientemente amalgamati, Peugeot 308 si è immediatamente affermata, fin dal momento del lancio nell'autunno del 2013, come un punto di riferimento nel mercato europeo del segmento C.
Il titolo di Car of the Year 2014 è stato solo l'apice di una serie di riconoscimenti decretati dalla stampa internazionale: auto dell'anno 2014 in Croazia, Svizzera, Slovacchia e Spagna, Premio del miglior design in Slovacchia, auto dell'anno per le vetture "flotte" in Francia e Belgio.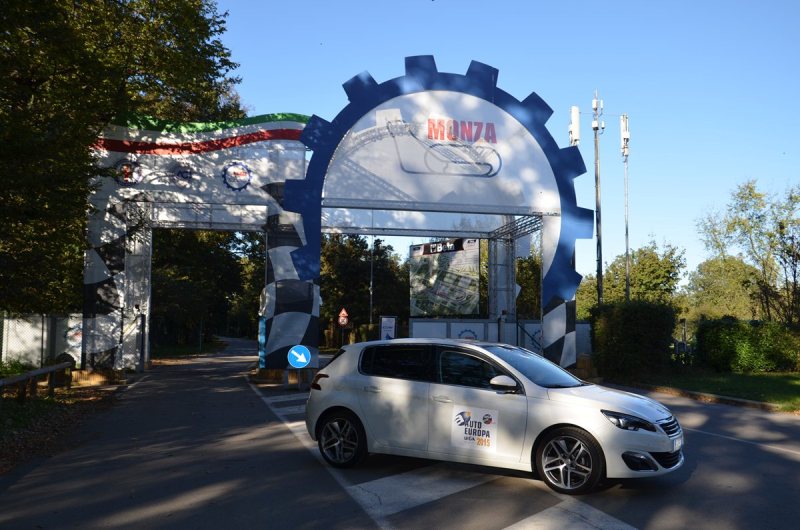 Alla lunga collezione di trofei mancava solo quello di Auto Europa 2015, giunto puntualmente ieri sera dopo la votazione dei giornalisti dell'UIGA (Unione Italiana Giornalisti dell'Auto).
Tra l'altro, è il terzo anno consecutivo che Peugeot si aggiudica il premio, dopo la 208 nel 2012 e la 2008 nel 2013.
Successo di critica e successo di pubblico: circa 45mila berline vendute in Europa nella seconda parte del 2013, altre 90mila nei primi 9 mesi del 2014.
Alla berlina si è poi aggiunta prima dell'estate 2014 la pratica e altrettanto elegante SW che in poco più di tre mesi ha già incontrato l'approvazione di oltre 30mila clienti.
Anche in Italia, il successo è stato immediato: alle 6529 berline già immatricolate dal lancio, si aggiungono i 3957 contratti stipulati di SW.
Al recente salone di Parigi sono state presentate anche le versioni GT, berlina e SW con motori Euro 6 1.6 benzina da 205 cavalli e BlueHDi 2.0 da 180 cavalli con il nuovo cambio automatico EAT6.
Le loro caratteristiche di sportività e immagine daranno nuovo impulso alle vendite nel 2015.
In Italia, 308 è commercializzata in versioni berlina e SW, negli standing Access, Active, Business, Allure, con due motorizzazioni benzina (tre cilindri 1.2 Pure Tech Turbo 110 e 130 CV Stop&Start Euro 6) e cinque Diesel (1.6 HDi 92 CV FAP®; 1.6 e-HDi 115 CV FAP® Stop&Start; 1.6 BlueHDi 120 CV Euro 6; 2.0 BlueHDi 150 CV Euro 6 anche con cambio automatico EAT6.)
no images were found