Fonte: Mahindra Racing
Parigi, Francia. 22 aprile 2016. Mahindra Racing ha annunciato una partnership con Magneti Marelli per lo sviluppo di componenti del powertrain componenti per la vettura di Formula E della terza stagione di Mahindra Racing, denominata M3Electro.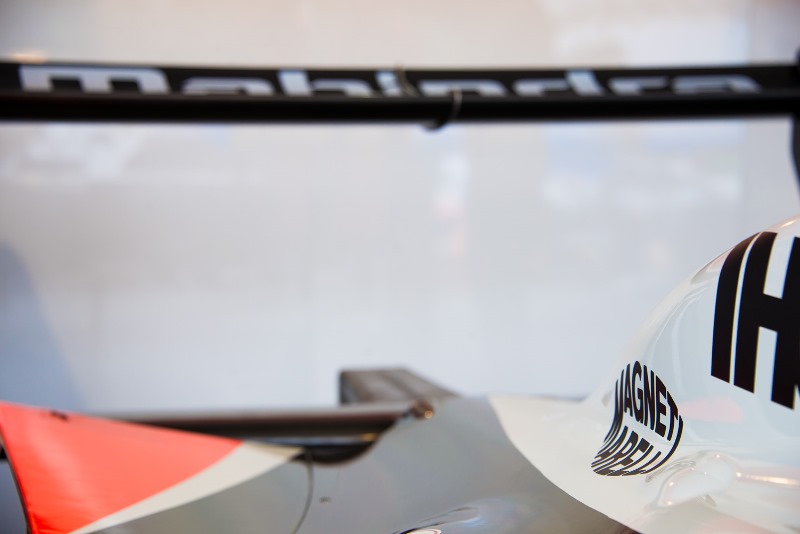 Mahindra Racing e Magneti Marelli inizieranno anche una nuova partnership commerciale, con il marchio del fornitore italiano che apparirà sulla M2Electro per le rimanenti gare della stagione in corso.
Dilbagh Gill, Team Principal Mahindra Racing Formula E Team ha detto:
"Siamo entusiasti di annunciare questa collaborazione qui a Parigi. Mahindra Racing ha sviluppato un rapporto molto forte con Magneti Marelli negli ultimi mesi, con lo sviluppo del nostro propulsore per la prossima stagione".

"In qualità di produttore EV stabilito e produttore FIA Formula E, abbiamo un mandato per guidare il futuro della tecnologia degli EV che inizia con lo sviluppo delle idee e dei componenti più innovativi."

"Abbiamo trovato un'ambizione condivisa in Magneti Marelli e non vediamo l'ora di fare la prima prova dell'M3Electro. Mahindra Racing accoglie anche Magneti Marelli in qualità di partner commerciale e noi siamo orgogliosi di mostrare il loro marchio sulla nostra macchina per le ultime cinque gare di questa stagione e nella stagione tre."
Magneti Marelli, che attualmente fornisce supporto tecnico a più team di F1 per i loro sistemi di recupero di energia, ha sviluppato componenti specializzati della catena cinematica rivolte ad avere elevati livelli di efficienza.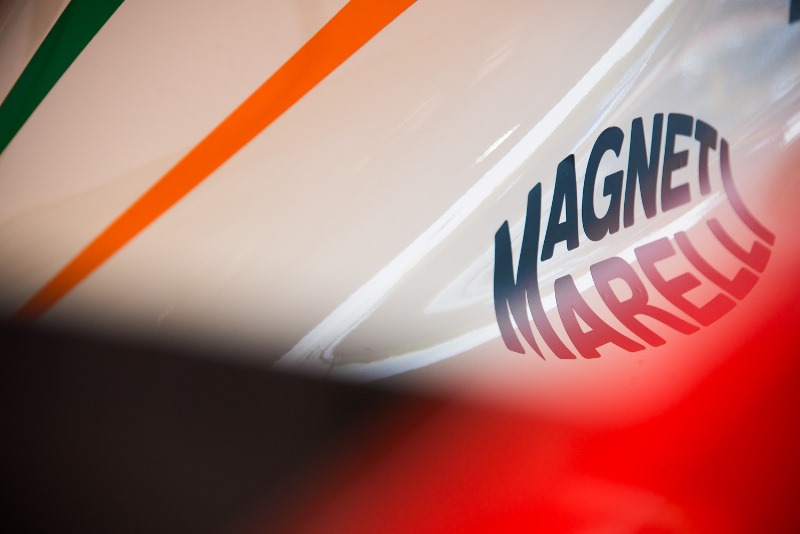 Roberto Dalla, Direttore Motorsport Magneti Marelli ha detto:
"Siamo orgogliosi della partnership con il team Mahindra Racing nell'importante e impegnativa Formula E. Magneti Marelli ha portato tecnologie innovative per più categorie da corsa. Formula E ci permette di sfruttare la nostra conoscenza in componenti strategici per la propulsione ibrida e la propulsione elettrica."

"Prestazioni, efficienza e affidabilità saranno elementi chiavi per correre nella terza stagione e crediamo che la soluzione sviluppata con Mahindra Racing sarà in grado di dimostrare le capacità di Mahindra e di Magneti Marelli che aiuterà la squadra per avere successo nel FIA di Formula E Championship."
La M2Electro verrà esposta anche sullo stand Magneti Marelli al prossimo Pechino Auto Show che avrà luogo dal 25 aprile fino al 4 maggio, 2016 presso il China International Exhibition Center, a Pechino.
In English
Mahindra Racing partners with Magneti Marelli
Source: Mahindra Racing
Paris, France. 22nd April 2016. Mahindra Racing has announced a partnership with Magneti Marelli to develop powertrain components for Mahindra Racing's season three Formula E car, the M3Electro.
Mahindra Racing and Magneti Marelli will also begin a new commercial partnership, with the Italian supplier's branding appearing on the season two M2Electro for the remaining races of the current season.
Dilbagh Gill, Team Principal of Mahindra Racing Formula E Team said:
"We are thrilled to announce this partnership here in Paris. Mahindra Racing has developed a very strong relationship with Magneti Marelli over the past few months while developing our powertrain for the next season."

"As an established EV manufacturer and an FIA Formula E manufacturer, we have a mandate to drive the future of EV technology, and that begins with developing the most innovative ideas and components."

"We have found a shared ambition in Magneti Marelli and we look forward to the first test of the M3Electro. Mahindra Racing also welcomes Magneti Marelli as a commercial partner and we are proud to display their branding on our car for the last five races of this season and into season three."
Magneti Marelli, which currently provides technical support to multiple F1 teams for their energy-recovery systems, has developed specialized powertrain components targeting high levels of efficiency.
Roberto Dalla, Motorsport Director at Magneti Marelli said:
"We are proud of the partnership with the Mahindra Racing Formula E Team in the very important and challenging FIA Formula E Championship. Magneti Marelli has brought innovative technologies to multiple racing categories. Formula E allows us to exploit our knowledge in strategic components for hybrid and electric propulsion."

"Performance, efficiency and reliability are going to be key elements to race in season three and we believe that the solution developed with Mahindra Racing will be able to demonstrate the capabilities of Mahindra and Magneti Marelli which will help the team to be successful in the FIA Formula E Championship."
The M2Electro will also be displayed on the Magneti Marelli stand at the upcoming Beijing Auto Show which takes place from the 25th of April until the 4th of May 2016 at the China International Exhibition Center, Beijing.
no images were found

.