Fonte: NEXTEV TCR
2 Maggio 2016. Oliver Turvey prenderà parte al prossimo appuntamento del campionato di Formula E a Berlino il 21 maggio. Il pilota britannico avrebbe dovuto perdere il round tedesco a causa di una gara nel Campionato Super GT; un campionato nel quale Turvey corre dall'aprile 2015. Tuttavia, a causa dei devastanti terremoti che hanno colpito l'isola giapponese di Kyushu, la gara Autopolis del campionato è stata rinviata, consentendo Turvey di correre a Berlino.
Martin Leach, Presidente, NextEV:
"Siamo lieti che Oliver sia in grado di correre a Berlino per NextEV TCR, ma avremo voluto che fosse stato come conseguenza di queste circostanze. Tutti nella squadra siamo stati sconvolti quando abbiamo saputo dei terremoti e stiamo pensando a coloro che vivono in Kyushu. Vorrei anche dire grazie a Ben Hanley per la sua comprensione ed augurargli bene nella sua corsa nella Le Mans Series europea in questa stagione".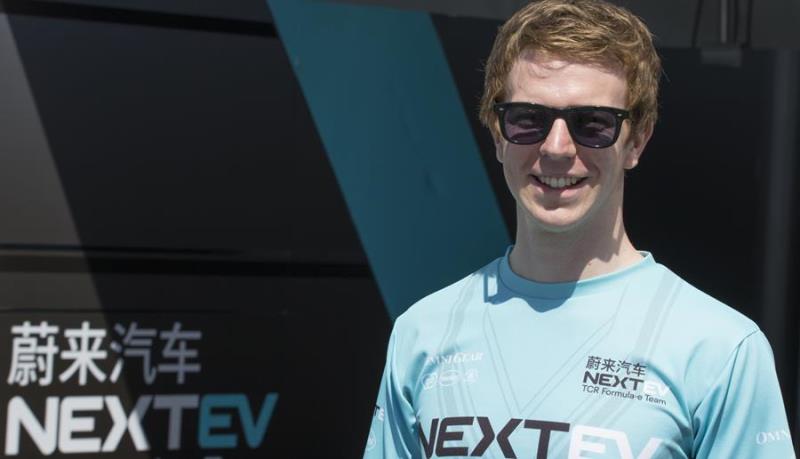 Oliver Turvey:
"Prima di tutto, il mio pensiero va a tutti coloro colpiti dai terremoti di Kyushu. E' comprensibile che gli organizzatori abbiano dovuto rinviare la gara di Super GT in Autopolis, ma spero che possiamo correre lì nel corso dell'anno per tutti gli appassionati della regione di Kyushu. E' ora significa che sono a disposizione per correre nel prossimo appuntamento del Formula E Championship. Non vedo l'ora di correre su questa nuova pista e spingere forte per finire nei punti".
In English
Oliver Turvey to Race for NextEV TCR Formula E Team at Berlin ePrix
Source: NEXTEV TCR
May 2nd 2016. NextEV TCR's Oliver Turvey will take part in the next round of the Formula E Championship in Berlin on the 21st May.  The British driver was due to miss the German round due to a clash with the Super GT Championship; a Championship that Turvey has raced in since April 2015.  However, due to the devastating earthquakes that have affected the Japanese island of Kyushu island, the Autopolis round of the Championship has been postponed, enabling Turvey to race in Berlin.
Martin Leach, President, NextEV:
"We are pleased that Oliver is able to compete in Berlin for NextEV TCR, we just wish it wasn't under such circumstances. Everyone at the team was shocked to hear about the earthquakes and we are thinking about those living on Kyushu. I would also like to say thank you to Ben Hanley for his understanding and wish him well in his racing in the European Le Mans Series this season."
Oliver Turvey:
"First of all, my thoughts go out to everyone affected by the earthquakes that have hit Kyushu. It's understandable that the organisers have had to postpone the Super GT race at Autopolis, but I hope we can race there later in the year for all the fans in the Kyushu region. It now means that I am available to race in the next round of the Formula E Championship. I'm looking forward to racing on this new track and will be pushing for a strong points finish."
no images were found