Fonte: Renault
Parigi, Francia. 9 Dicembre 2016. Renault Pro + presenterà l'elettrica New Kangoo Z.E. (1) il 13 gennaio 2017 presso il Salone europeo a Bruxelles, in Belgio.
Renault Pro + equipaggerà l'ultima Kangoo Z.E. con un nuovo pacchetto motore/batteria che aumenterà l'autonomia pratica del modello di oltre il 50 per cento, da 170 km a 270 km secondo il ciclo NEDC (2). Questo è equivalente a 200 km in condizioni reali.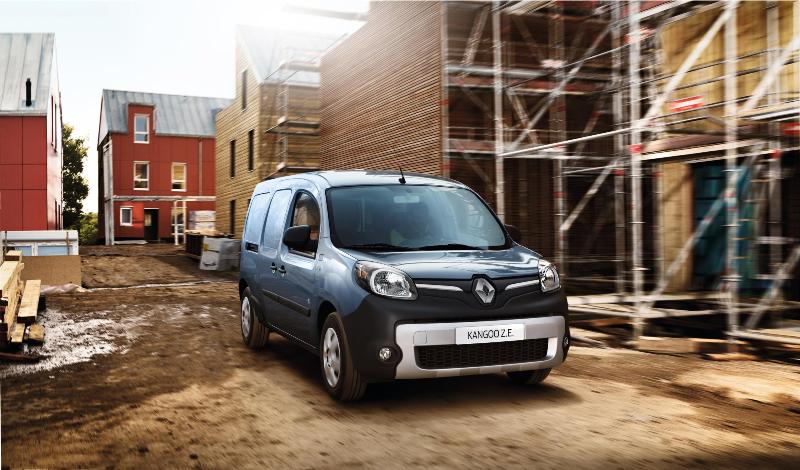 La New Kangoo Z.E. offre la maggiore autonomia disponibile nel mercato dei piccoli furgoni.
La Kangoo Z.E. è una soluzione completamente pratica per i clienti commerciali sensibili alle tematiche ambientali che hanno elogiato il piacere di guida che offre, così come la sua capacità di carico ed i costi di gestione competitivi.
New Kangoo Z.E. è realizzato nello stabilimento Renault di Maubeuge nel nord della Francia.
Maggiori informazioni sulla nuova Kangoo Z.E. saranno fornite il 13 gennaio 2017.
(1) Z.E. = emissioni zero durante l'uso stradale (zero emissioni di CO2 o di altri inquinanti atmosferici regolamentati sul ciclo di guida NEDC), ad eccezione di parti soggette ad usura.
(2) = NEDC New European Driving Cycle, il ciclo standard europeo per il calcolo delle emissioni e dei consumi energetici.
In English
New Renault Kangoo Z.E. to add 50% more autonomy
Source: Renault
Paris, France. December 9, 2016. Renault Pro+ is to present the all-electric New Kangoo Z.E.(1) on January 13 at the 2017 European Motor Show in Brussels, Belgium.
Renault Pro+ will equip the latest Kangoo Z.E. with a new motor/battery package that will increase the model's driving range by more than 50 percent, from 170km to 270km NEDC(2). That is equivalent of 200km in real conditions.
The New Kangoo Z.E. offers the longest available driving range in the small van market.
The Kangoo Z.E. is a completely practical solution for environmentally-conscious business customers who have praised the driving enjoyment it delivers, as well as its carrying capacity and competitive operating costs.
The New Kangoo Z.E. is made at Renault's Maubeuge plant in northern France.
More information about the New Kangoo Z.E. will be provided on January 13, 2017.
(1) Z.E. = Zero Emissions during road use (zero emissions of CO2 or other regulated atmospheric pollutants on NEDC driving cycle), except wear parts.
(2) NEDC = New European Driving Cycle, the standard European cycle for the calculation of emissions and energy consumption.
no images were found

.