Nobull nominata responsabile comunicazione camion elettrici Tevva Motors
Fonte: Nobull Comunications
Londra, Gran Bretagna. 6 Gennaio 2016. Nobull Communications è stata nominata dalla società di camion elettrici Tevva Motors come la sua agenzia PR, social e digitale, in modo di mettere a punto il prossimo ciclo di investimenti della società.
Tevva Motors è in prima linea nello sviluppo della prossima generazione di camion elettrici da consegne urbane. La sua tecnologia innovativa può essere adattata a veicoli più datati oppure incorporate a quelli di nuova costruzione sulla linea di produzione e già conta UPS come uno dei suoi clienti.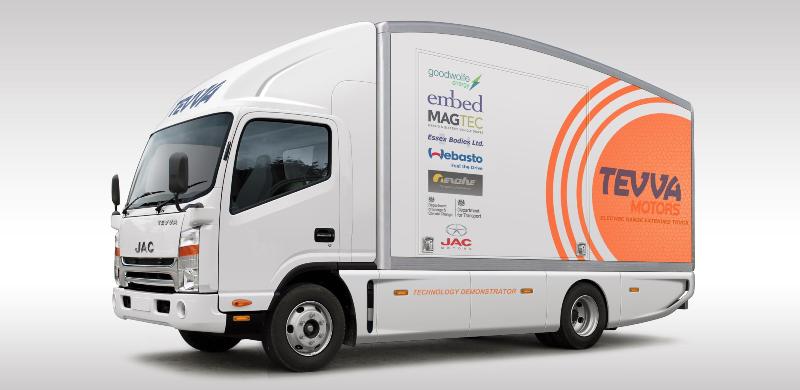 Nobull Communications è stata incaricata di elevare il profilo di Tevva per il prossimo ciclo di investimenti, fondamentale per il suo continuo sviluppo di nuove tecnologie che intende portare sul mercato nei prossimi tre anni.
"Nobull è stata altamente raccomandata dalle sue campagne mediatiche di elevato profilo nello settore degli EV, oltre a sostenere aziende come Tevva nel portare le nuove tecnologie sul mercato", ha spiegato Asher Bennett, CEO di Tevva Motors.

"Tevva ha soltanto pochi anni, ma ha una storia affascinante da condividere. Siamo molto entusiasti di essere in grado di portare Tevva e le sue nuove tecnologie per la vita in una serie di PR, social media e canali digitali", ha dichiarato Steve Carman, Direttore Nobull Communications.
In English
Nobull appointed to drive investment for electric truck pioneer
Source: Nobull
London, UK. January 6, 2016. Nobull Communications has been appointed by electric truck company Tevva Motors as its PR, social and digital agency to drive the company's next round of investment.
Tevva Motors is at the forefront of the development of the next generation of electric urban delivery trucks.  Its innovative technology can be retrofitted to older vehicles or incorporated in new builds on the production line and already counts UPS as one of its customers.
Nobull Communications has been tasked with raising Tevva's profile for its next round of investment, key for its continued development of new technology which it intends to bring to market in the next three years.
"Nobull has come highly recommended as delivering high profile media campaigns in the EV space as well as supporting companies like Tevva in bringing new technologies to market," explained Asher Bennett, CEO of Tevva Motors.

"Tevva may only be a few years old, but it has a fascinating story to share. We are very excited at being able to bring Tevva and its new technologies to life across a range of PR, social media and digital channels," said Steve Carman, Director of Nobull Communications.
no images were found