Fonte: Nissan UK
Liverpool, Gran Bretagna. 24 Novembre 2015. La Nissan e-NV200 contribuisce a mantenere la città di Liverpool in movimento dopo essere stata affidata alla flotta Merseytravel.
Il trasporto locale ha aggiunto tre Combi e-NV200 nella sua flotta di 40 veicoli in uso dalle squadre di manutenzione.
Le eNV200, le cui costi operativi oscillano in una media di circa 2 pounds al miglio – vengono utilizzate dai lavoratori dei trasporti e dei loro strumenti della tenuta Merseytravel, che includono le varie stazioni di autobus, tre terminal dei traghetti, sette stazioni di ventilazione della galleria ei due gallerie stradali Mersey: Queensway e Kingsway.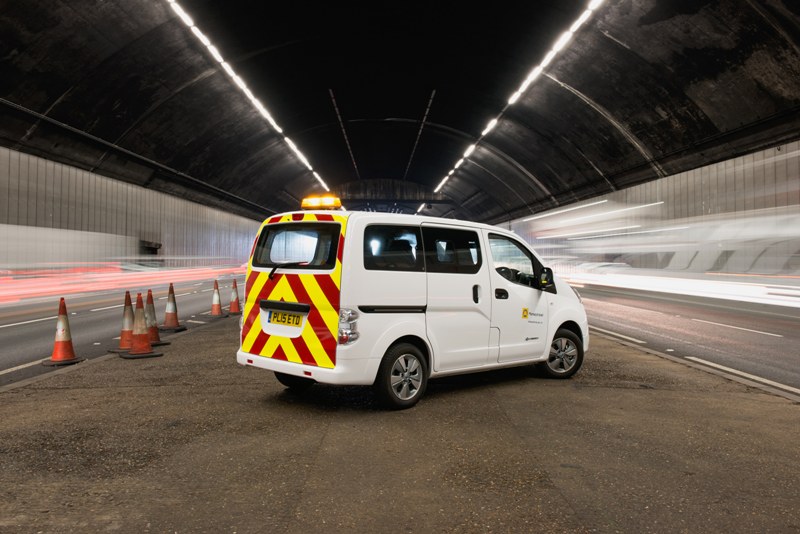 Con 90.000 veicoli che attraversano sotto il fiume Mersey ogni giorno, è compito di Merseytravel quello di garantire che i tunnel sia effettivamente mantenuto nel modo più conveniente.
Utilizzando l'e-NV200, i costi del carburante sono sostanzialmenti ridotti mentre aiuta anche a migliorare la qualità dell'aria a livello locale in quanto non emettono alcun gas di scarico.
L'Assessore Liam Robinson, presidente della Merseytravel, ha detto:
"La nostra visione è per i veicoli elettrici a basse emissioni e altri in grado di svolgere un ruolo nello sviluppo di una vivace economia a basse emissioni di carbonio in tutta la regione.

"L'introduzione dei veicoli elettrici nella nostra flotta è un altro importante passo in avanti".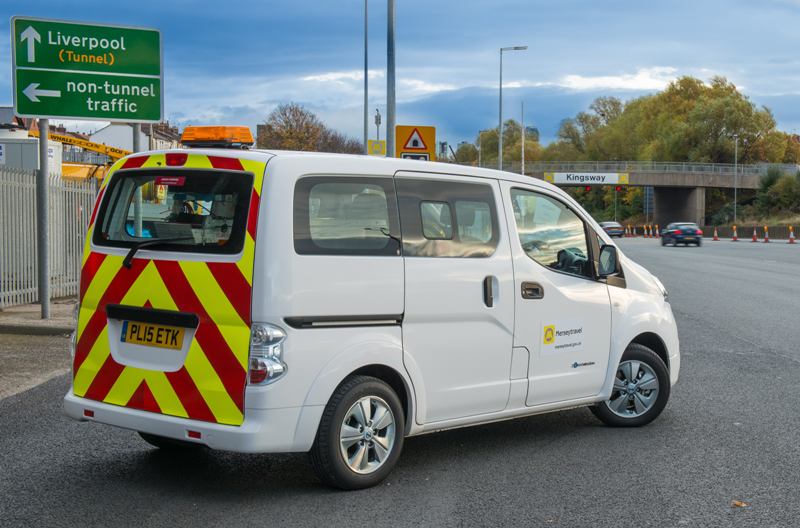 L'anno scorso Merseytravel ha preso una Nissan LEAF come una delle sue vetture di servizio.
Ha inoltre avviato la sua iniziativa 'Recharge', un progetto finanziato dal governo per fornire una rete di punti di ricarica in luoghi chiave per incoraggiare e sostenere l'acquisto del veicolo elettrico in tutta la Regione della città di Liverpool e del West Cheshire.
Finora 30 stazioni di ricarica sono state installate in posizioni chiavi tra cui il Terminal Seacombe Ferry, l'Ospedale Alder Hey dei bambini, il Broad Green Hospital ed il Liverpool John Lennon Airport.
In English
All-Electric Van Goes Underground To Keep Liverpool Moving
Source: Nissan UK
Liverpool, UK. November 24, 2015. The all-electric Nissan e-NV200 is helping to keep the city of Liverpool moving after being drafted onto the fleet at Merseytravel.
The local transport executive has added three e-NV200 Combis to its fleet of 40 vehicles for use by maintenance teams.
The eNV200s– which cost an average of just 2p a mile to run – are being used to transport workers and their tools around the Merseytravel estate including the various bus stations, three ferry terminals, seven tunnel ventilation stations and the two Mersey road tunnels: the Queensway and Kingsway.
With 90,000 vehicles crossing underneath the River Mersey every day, it's Merseytravel's job to ensure that the tunnels are effectively maintained in the most cost effective way.
By using the e-NV200, fuel costs are substantially reduced while it also helps to improve the local air quality as they do not emit any exhaust emissions.
Councillor Liam Robinson, Chair of Merseytravel, said: "Our vision is for electric and other low emission vehicles to play a role in developing a vibrant low carbon economy across the region.

"The introduction of more electric vehicles to our own fleet is another major step forward."
Last year Merseytravel took an all-electric Nissan LEAF as one of its pool cars.
It has also launched its 'Recharge' initiative, a government-funded project to provide a network of charging points at key locations to encourage and support electric vehicle ownership throughout the Liverpool City Region and West Cheshire.
So far 30 chargers have been installed at locations including ​Seacombe  Ferry Terminal, Alder Hey Children's Hospital, Broad Green Hospital, and Liverpool John Lennon Airport.
no images were found