Nissan rileva il 34% del capitale di Mitsubishi Motors per 237 miliardi di yen (1,91 miliardi di euro)
Fonte: Nissan Motor Corporation
Yokohama e Tokyo, Giappone. 12 maggio 2016 – Nissan Motor Co., Ltd., ("Nissan"), e Mitsubishi Motors Corporation, ("MMC") hanno annunciato di aver firmato oggi un accordo base, con l'obiettivo di creare un'alleanza strategica di ampio respiro tra le due case automobilistiche giapponesi.
A seguito di un aumento di capitale di MMC, Nissan avrà una partecipazione del 34% in MMC per 237 miliardi di yen.
L'alleanza strategica andrà ad ampliare una partnership esistente tra Nissan e MMC, in base alla quale le due società hanno collaborato negli ultimi cinque anni.
Nissan e MMC hanno deciso di cooperare in alcuni ambiti tra cui gli acquisti, le piattaforme per veicoli comuni, la condivisione di tecnologie, l'utilizzo congiunto degli impianti produttivi e le strategie commerciali nei mercati in crescita.
Carlos Ghosn, Presidente e Chief Executive di Nissan, ha dichiarato:
"L'operazione rappresenta una situazione win-win per Nissan e per Mitsubishi Motors. Si crea una nuova forza nel settore automobilistico che collaborerà intensamente per generare sinergie importanti. Saremo il maggiore azionista di MMC, rispettando i valori del loro marchio, la loro storia e incrementando le loro prospettive di crescita. Sosterremo MMC nell'affrontare nuove sfide e li accogliamo come nuovo membro della nostra famiglia allargata dell'Alleanza ".
Osamu Masuko, presidente del consiglio di amministrazione e Chief Executive di MMC ha dichiarato:
"Attraverso la sua lunga storia di successo nelle partnership Nissan Motor ha sviluppato una approfondita competenza in grado di massimizzare i benefici derivanti dalle alleanze. Questo accordo creerà valore a lungo termine per il futuro delle nostre due società. Otterremo valore a lungo termine attraverso il consolidamento della nostra partnership strategica tra cui la condivisione di risorse, lo sviluppo e l'approvvigionamento comune. "
Nissan acquisterà 506,6 milioni di azioni MMC di nuova emissione ad un prezzo di ¥ 468,52 per azione. Il prezzo per azione riflette il prezzo medio ponderato per il volume nel periodo tra il 21 aprile 2016 e l'11 maggio 2016. Nissan diventerà il maggiore azionista di MMC alla chiusura dell'accordo.
MMC e Nissan si aspettano che Mitsubishi Heavy Industries, Mitsubishi Corporation e The Bank of Tokyo – Mitsubishi UFJ mantengano una significativa quota di proprietà collettiva in Mitsubishi Motors per sostenere l'alleanza strategica.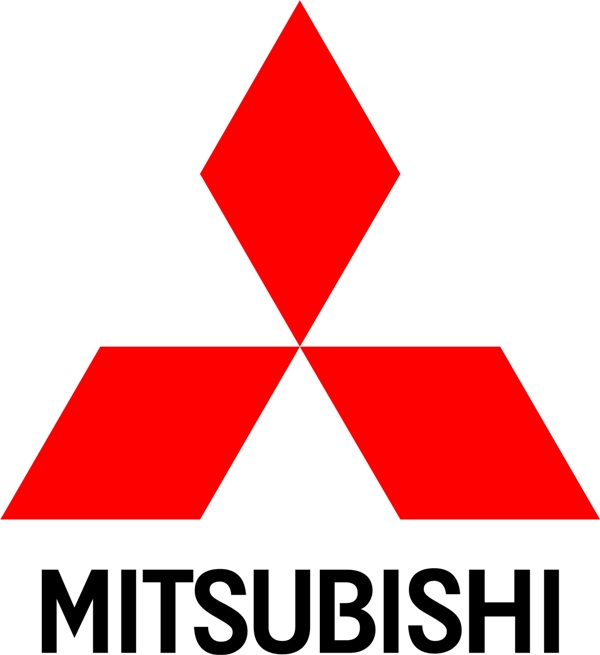 La transazione è soggetta alla sottoscrizione di un accordo di alleanza definitivo, previsto entro la fine del mese di maggio 2016, la firma di un patto parasociale con gli attuali azionisti di MMC e approvazioni normative da parte del Gruppo Mitsubishi. Si prevede di chiudere l'intera operazione entro la fine dell'anno.
La decisione di Nissan di acquisire una partecipazione strategica in MMC segna un'ulteriore espansione del suo modello "Alleanza", costruito su un accordo azionario trasversale in essere con Renault da 17 anni. Nissan ha anche acquisito partecipazioni e firmato partnership con altri gruppi automobilistici, tra cui Daimler e AvtoVaz.
Alla chiusura, MMC proporrà candidati Nissan nel consiglio di amministratore della società in proporzione al diritto di voto di Nissan, tra cui un candidato Nissan sarà proposto come Presidente del Consiglio.
Nissan MotorCo.
Nissan è un produttore globale di veicoli che offre una gamma completa di oltre 60 modelli commercializzati con i marchi Nissan, Infiniti e Datsun. Nell'anno fiscale 2015 la casa automobilistica ha venduto più di 5,4 milioni di veicoli, generando un fatturato di 12,19 trilioni di yen. Nissan progetta, costruisce e commercializza il veicolo 100% elettrico più venduto al mondo nella storia, Nissan LEAF. Il quartier generale Nissan di Yokohama, Giappone, gestisce le operazioni in sei regioni: ASEAN & Oceania; Africa, Middle East & India; China; Europe; Latin America e North America. Nissan, con 247.500 dipendenti in tutto il mondo, è partner dal 1999 della casa automobilistica francese Renault, insieme sotto le insegne dell'Alleanza Renault-Nissan.
Mitsubishi Motors Corporation (MMC)
MMC è una società automobilistica giapponese leader nel settore degli autocarri leggeri (SUV e pick-up) e nella zona ASEAN. L'azienda ha lanciato il primo veicolo elettrico prodotto in serie nel 2009, cui ha fatto seguito con un crossover EV ibrida plug-in nel 2013. MMC, che ha 30.000 dipendenti, ha una presenza globale e dispone di strutture di produzione in Giappone, Thailandia, Cina , Filippine e Russia. Modelli come L200 e Outlander svolgono un ruolo importante nella sua strategia di sviluppo. Il volume di vendite globale per l'anno fiscale 2015 è stato di 1.048.000 unità. Le vendite nette e l'utile netto per l'anno fiscale 2015 sono stati pari a 2.267,8 miliardi di yen e 89,1 miliardi di yen, rispettivamente. MMC è quotata alla Borsa di Tokyo.
no images were found