Mercedes-Benz GP Ltd ha la possibilità di entrare in Formula E nella Stagione 5
Toto Wolff e Alejandro Agag hanno deciso di prenotare l'entrata di Mercedes nel campionato di vetture elettriche
Fonte: Mercedes Benz Grand Prix Ltd e Formula E
Mercedes-Benz Grand Prix Ltd (MGP) e Formula E Operations Ltd hanno firmato un accordo con il quale Mercedes ha la possibilità di entrare nella Formula E nella Stagione 5. Secondo il contratto di opzione, Mercedes può scegliere di essere uno dei massimi di 12 iscritti per essere proposto al Promotore del campionato FIA per entrare nella stagione 2018-19 del Formula E Championship.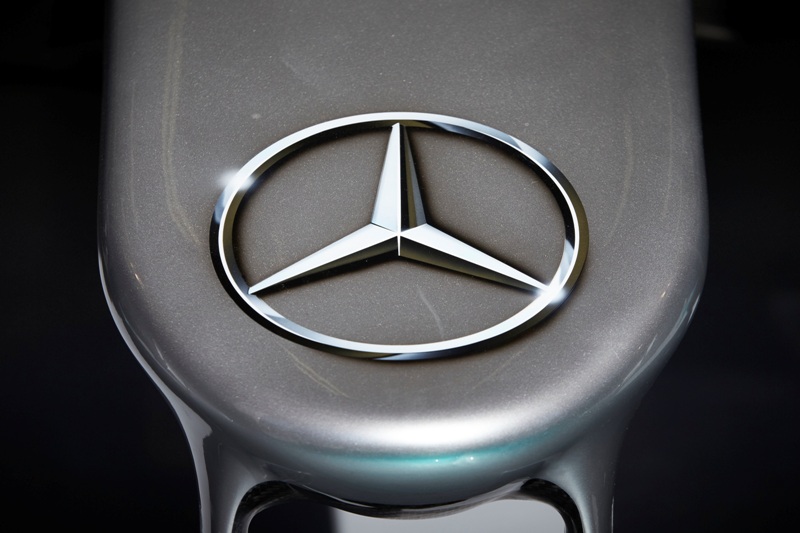 Mercedes potrebbe prendere una delle due new entry che saranno assegnate nella quinta stagione – con l'approvazione della FIA – quando la serie di corse di auto elettriche passerà dal formato attuale di due auto per pilota, ad una sola auto per l'intera gara.
Le attuali 10 squadre di Formula E dovrebbero continuare tutte nella Stagione 5 e oltre, secondo il loro formato corrente, o unendo le forze con altri team.
Alejandro Agag ha dichiarato:
"Siamo lieti di confermare che abbiamo riservato una delle nostri due new entry nella Stagione 5 a MGP. Formula E vuole diventare la piattaforma in cui i produttori di automobili provano e sviluppano le tecnologie che saranno poi introdotte sulle loro vetture stradali. Avere la possibilità di includere in futuro un marchio come Mercedes nel nostro campionato sarebbe una spinta importante per raggiungere tale obiettivo. Formula E sta diventando un eccitante mix di produttori consolidati come Renault, Citroen-DS, Audi, Mahindra e Jaguar, e nuovi marchi futuristici come Faraday Future, NextEV, o artisti del calibro di principali produttori di componenti come Schaeffler e ZF. Mercedes sarebbe una grande aggiunta alla crescita dello schieramento".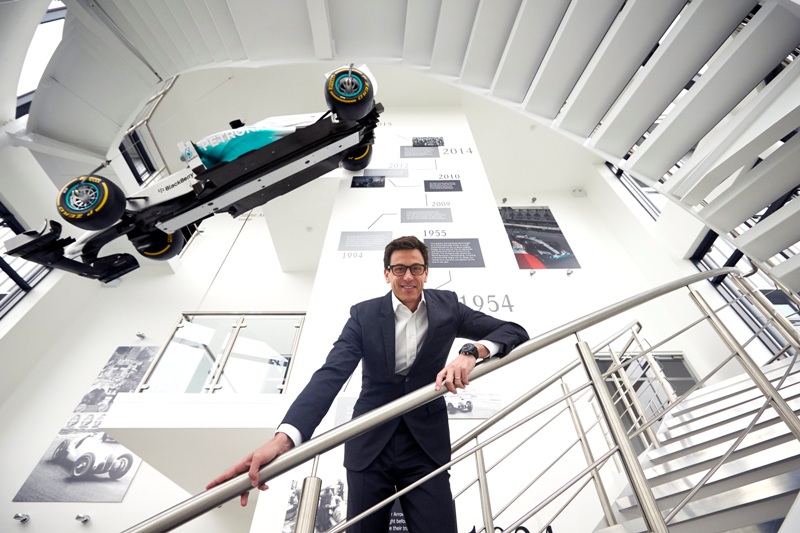 Toto Wolff ha detto:
"Siamo stati a guardare la crescita della Formula E con grande interesse. Al momento attuale, siamo di fronte a tutte le opzioni disponibili per il futuro delle corse automobilistiche, e siamo molto soddisfatti di un accordo che ci assicura la possibilità di entrare nella serie nella stagione 5. L'elettrificazione giocherà un ruolo importante nel futuro dell'industria automobilistica. Le corse sono sempre state una piattaforma di R&S di tecnologia per l'industria e questo renderà la Formula E molto rilevante nel futuro".
In English
Mercedes-Benz GP Ltd takes an option to enter Formula E in Season 5
Toto Wolff and Alejandro Agag agree to reserve an entry in the electric championship for Mercedes
Source: Mercedes Benz Grand Prix Ltd and Formula E
4 October 2016. Mercedes-Benz Grand Prix Ltd (MGP) and Formula E Operations Ltd have signed an agreement by which Mercedes takes an option to enter the FIA Formula E Championship in Season 5. According to the option agreement, Mercedes may choose to be one of the maximum of 12 entries to be proposed by the Championship Promoter to the FIA to enter the 2018-19 Formula E Championship.
Mercedes could take one of the two new entries that will be allocated in season five – subject to approval of the FIA – when the all-electric racing series goes from the current format of two cars per driver, to a single car for the entire event.
The current 10 teams in Formula E are all expected to continue in Season 5 and beyond, on their current format, or joining forces with other OEM's.
Alejandro Agag said:
"We are delighted to confirm that we have reserved one of our two new entries in Season 5 for MGP. Formula E wants to become the platform where car manufacturers test and develop the technologies that they will then introduce on their road cars. Having the chance to include in the future a brand like Mercedes our Championship would be a major boost to achieve that objective. Formula E is becoming an exciting mix of consolidated manufacturers like Renault, Citroen-DS, Audi, Mahindra or Jaguar, and new futuristic brands like Faraday Future, NextEV, or the likes of major component manufacturers like Schaeffler and ZF. Mercedes would be a great addition to that growing line up."
Toto Wolff said:
"We have been watching the growth of Formula E with great interest. At the current time, we are looking at all the options available in the future of motor racing, and we are very pleased with an agreement that secures us an opportunity to enter the series in Season 5. Electrification will play a major role in the future of the automotive industry. Racing has always been a technology R&D platform for industry and this will make Formula E very relevant in the future."
no images were found

.