Mahindra Racing invita i fan alla progettazione di una pista per l'ePrix dell'India
Fonte: Formula E e Mahindra Racing
New Delhi, India. 29 febbraio 2016. Mahindra Racing ha annunciato un concorso creativo per la progettazione di una pista per un futuro ePrix a New Delhi, in India. I fan potranno presentare le loro idee su Facebook e Twitter in risposta ad un invito video dal Team Principal Dilbagh Gill.
Dopo il successo della recente visita di Mahindra Racing in India durante il quale l'auto M2Electro di Formula E è scesa in pista per alcuni giri del Buddh International Circuit, il sogno di una gara di casa per il team può essere una realtà in futuro.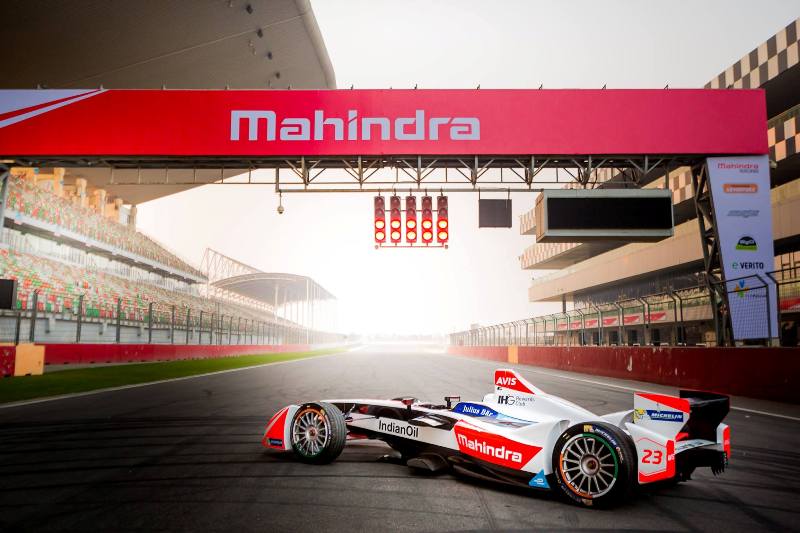 Mahindra Racing ha ricevuto una lettera di intenti da parte del governo di Delhi promettendo loro sostegno per un ePrix nella città di Nuova Delhi e la gara per la progettazione di un circuito impegnativo e stimolante.
Dilbagh Gill, Team Principal del team Mahindra Racing di Formula E, ha dichiarato:
"Siamo alla ricerca di un circuito che sia di circa due-tre chilometri di lunghezza, con 8 a 12 giri e lo spazio per una pit lane e per i nostri garage. Noi invitiamo i fan a condividere le loro idee su Facebook e Twitter. Può essere un disegno, una mappa, una foto o semplicemente un pezzo scritto, ma vogliamo accelerare questo progetto ed avere la corsa in India. Abbiamo anche riservato alcuni premi interessanti per le nostre idee preferite, quindi non vedo l'ora di vedere che cosa i fan di Racing Mahindra Racing proporranno".
Ali Russell, Direttore di media e comunicazione di Formula E, ha detto:
"La Formula E è uno sport veramente globale con gare distribuite su quattro continenti. Come una nuova serie di gare, la Formula E agisce come una piattaforma per promuovere la mobilità sostenibile e le soluzioni energetiche alternative. L'India è un perfetto esempio di un importante mercato emergente che potrebbe elevare il profilo e la produzione di veicoli elettrici".
In English
Mahindra Racing invites fans to design a racetrack for the India ePrix
Source: Formula E and Mahindra Racing
29th February 2016. New Delhi, India. Mahindra Racing has announced a creative competition to design a racetrack for a future ePrix in New Delhi, India. Fans will submit their ideas on Facebook and Twitter in response to a video invitation from Team Principal Dilbagh Gill.
Following the success of Mahindra Racing's recent visit to India during which the M2Electro Formula E car took to the track for some laps of the Buddh International Circuit, the dream of a home race for the team may be a reality in the future.
Mahindra Racing has received a letter of intent from the Delhi Government pledging their support for an ePrix in the city of New Delhi and the race is on to design a challenging and exciting circuit.
Dilbagh Gill, Team Principal of Mahindra Racing Formula E Team, said:
"We are looking for a track that is approximately two to three kilometers long, with 8 to 12 turns and space for a pit lane and our garages. We are inviting fans to share their ideas on Facebook and Twitter. It can be a sketch, a map, a photo or simply a piece of writing, but we want to accelerate this project and get the race to India. We have also reserved some exciting prizes for our favourite ideas, so I am looking forward to see what all the Mahindra Racing fans out there come up with."
Ali Russell, Director of Media and Communications at Formula E, said:
"Formula E is a truly global sport with races spread across four continents. As a new racing series, Formula E acts as a platform to promote sustainable mobility and alternative energy solutions. India is a perfect example of an important emerging market that would raise the profile and production of electric vehicles."
no images were found