Fonte: Venturi
Long Beach, Califnornia. USA. 31 Marzo 2016. La Formula E è tornata a Long Beach, in California, uno dei luoghi più iconici delle corse negli Stati Uniti per 40 anni. Long Beach è un posto molto particolare per il pilota Venturi di Formula E Mike Conway. Il campione inglese ha vinto lì nel mese di aprile 2014.
"Long beach contiene molti grandi ricordi, tutti dai miei giorni in IndyCar", ha detto Conway ricordando la sua vittoria. "La mia ultima vittoria non c'è stata molto tempo fa. E' una pista divertente ma è abbastanza impegnativa e non vedo l'ora di tornarci in una vettura di Formula E con la quale sarà altrettanto divertente.»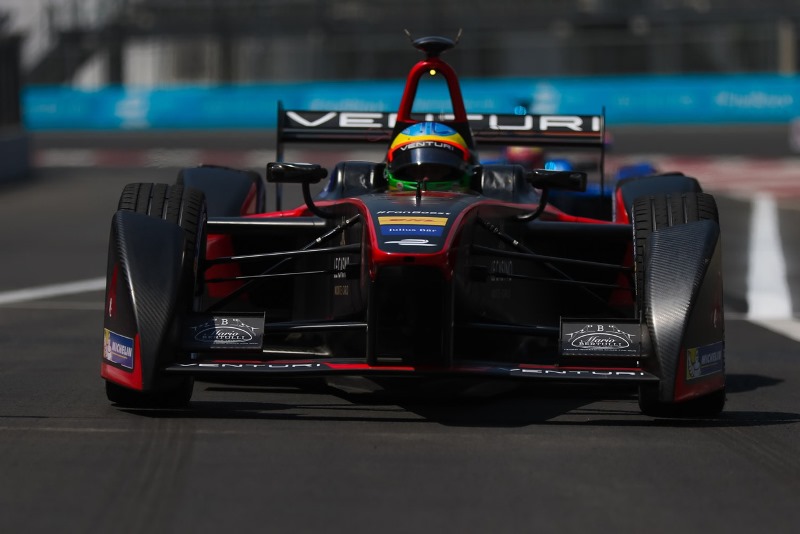 La gara di Long Beach sarà il 6° round del FIA Formula E Championship. La pista è accanto al porto turistico ed è di 2,1 km di lunghezza con 7 curve e 41 giri con inizio alle 16:00 ora locale.
Il compagno di squadra di Conway, Stéphane Sarrazin, è leader nel voto del Fanboost dal momento in cui il voto ha cominciato.
La potenza extra per Stéphane potrebbe dargliela Luigi Mazzola, nuovo direttore tecnico del team Venturi.
Alcune idee come quella dei fan sono incluse nella sua strategia globale di gara. Mazzola si è appena unito al team dopo un periodo di osservazione. Ha trascorso 20 anni in Formula 1 con la Ferrari (1988-2009). Ha iniziato come ingegnere di pista ed ha concluso come coordinare direttore dello sviluppo delle prestazioni. Mazzola ha lavorato con alcuni dei migliori piloti di Formula 1 della storia tra cui Gerhard Berger, Nigel Mansell, Alain Prost, Kimi Raikkonen e Michael Schumacher.
"E 'davvero difficile, un campionato impegnativo perché è un evento di un giorno e in realtà non c'è il tempo di lavorare come vuoi sul set-up. La gestione della batteria è una vera e fondamentale componente della gara che si deve capire profondamente. Queste vetture sono molto difficili da guidare e le piste allestite sulla strada sono molto impegnative. Tutto può essere un problema. "Questo è eccitante", ha detto Luigi che ha vinto otto Campionati del mondo Costruttori di Formula 1 come direttore tecnico del test team Ferrari e 6 Campionati del mondo piloti Formula 1 come manager del Ferrari test team.

Egli vuole portare vincente lo spirito del Venturi Formula E Team. "Abbiamo bisogno di uno spirito positivo e aggressivo e un buon ambiente per vincere. Voglio guardare tutto in ogni particolare. Abbiamo la capacità e le competenza, ora dobbiamo essere organizzati e focalizzati nella stessa direzione".
L'intera famiglia Venturi sarà presente a Long Beach.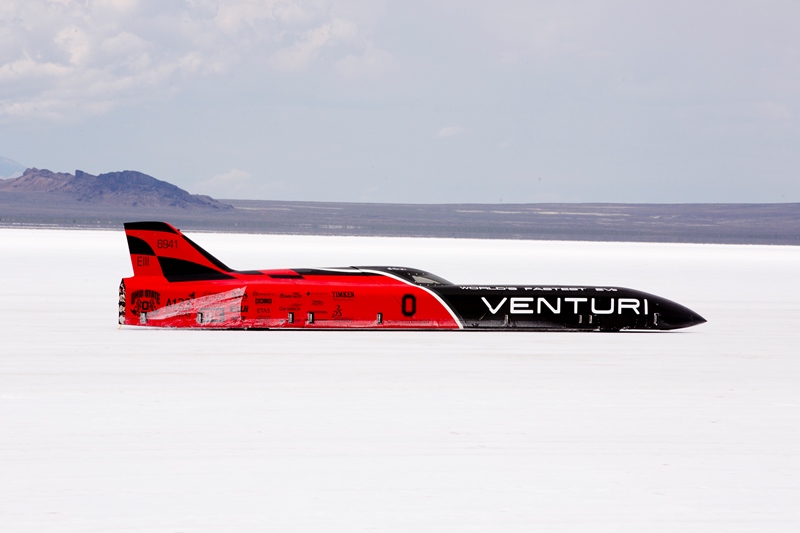 Il proprietario di Venturi Automobiles Gildo Pastor sarà in garage insieme a Roger Schroer, che è pilota più veloce al mondo di una macchina elettrica, la Venturi VBB-2.5 a 495 chilometri all'ora (2010). Una gran parte del gruppo di lavoro sulla Venturi VBB-3, l'ultima di una serie di streamliner sviluppata da Venturi Automobiles e il loro partner presso la Ohio State University, saranno presenti a Long Beach. Roger guiderà la VBB-3 questa estate nel tentativo di arrivare in cima alla World Electric Speed Record FIA superando quello registrato nel 2010 e sarà senza dubbio un feroce sostenitore di Stéphane Sarrazin e Mike Conway il prossimo sabato.
In English
Long Beach, a promising place for Venturi Formula-E team
Source: Venturi
Long Beach, California. USA. March 30, 2016. The Formula-E series is back in Long Beach, California, one of the most iconic racing locations in the US for 40 years. Long Beach is a very particular place for Venturi's Formula-E driver Mike Conway. The English champion won there in April 2014.
"Long beach holds a lot of great memories, all from my IndyCar days" said Conway remembering his victory. "My last win there was not so long ago. It's a fun track but is quite demanding and I am looking forward to going back there in a Formula-E car and having just as much fun. »
The race in Long Beach will be the 6th round of the FIA Formula-E Championship Series. The track is next to the marina and is 2.1km long with 7 turns and 41 laps beginning at 4pm local time.
Conway's teammate, Stéphane Sarrazin, is leading in the Fanboost vote since voting began.
Extra power for Stéphane could give Luigi Mazzola, Venturi's new team Technical Director, some ideas such as including the fans in his overall race strategy. Mazzola has just joined the team after an observation period.
He spent 20 years in Formula 1 racing with Ferrari (1988-2009). He began as race engineer and ended as coordinating director of performance development. Mazzola worked with some of the best drivers in Formula-1 history including Gerhard Berger, Nigel Mansell, Alain Prost, Kimi Raikkonen and Michael Schumacher.
"It's a really difficult, demanding championship because it's a one day event and you don't really have time to work like you would like to on set-up. Battery management is a true and key component of the race that you have to deeply understand. These cars are very difficult to drive and the street tracks are very challenging. Everything can be an issue. "That's exciting" said Luigi who has won eight Constructor World Championships in Formula-1 as Technical Director of the Ferrari Test Team and 6 Formula-1 Driver World Championships as the Ferrari Test Team Manager.
He wants to bring that winning spirit to Venturi Formula E
"We need a positive and aggressive spirit and a good environment to win. I want to have everybody looking at each detail. We have the skill and competence, now we have to be organized and focused in the same direction."
The entire Venturi family will be present in Long Beach. Owner of Venturi Automobiles Gildo Pastor will be in the garage along with Roger Schroer who is the world's fastest driver of an electric car, the Venturi VBB-2.5 at 495km/h (2010). A large part of the team working on the Venturi VBB-3, the latest in a series of streamliner's developed by Venturi Automobiles and their partner's at The Ohio State University, will be in attendance in Long Beach. Roger will drive the VBB-3 this summer in an attempt to top the FIA Electric World Speed Record he set in 2010 and will no doubt be a fierce supporter of Stéphane Sarrazin and Mike Conway on Saturday.
no images were found

.