– Kia Soul EV premiata al Prix Auto Environnement MAAF 2015
– I giornalisti francesi premiano l'impegno di Kia nella mobilità a Zero Emissioni
– Kia Soul EV aggiunge un altro premio alla sua collezione di riconoscimenti
Fonte: Kia Motors
Seoul, Korea. 10 giugno 2015. Kia Motors ha raccolto un altro riconoscimento internazionale per la sua Kia Soul EV, con l'ultima riconoscenza arrivata dalla Francia attraverso il prestigioso Prix Auto Environnement MAAF 2015..
La Kia Soul EV, primo crossover urbano 100% elettrico della società, ha vinto nella categoria 'Alternative Energy City Car'. Inaugurato nel 2005, il Premio Auto Environnement MAAF 2015 premia l'innovazione e la tecnologia che promuovono la mobilità sostenibile, con una giuria composta da giornalisti dei settori automobilistico e ambientali.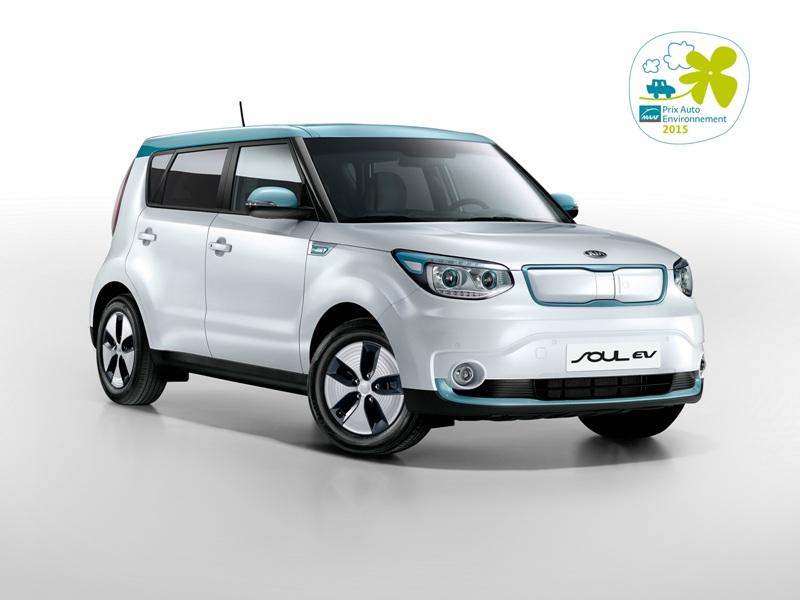 Soon-Nam Lee, vice presidente del Marketing Overseas a Kia Motors, ha commentato:
"Questo ultimo riconoscimento per la Kia Soul EV porta un ulteriore blasone al Top per il nostro continuo impegno nella sostenibilità ambientale attraverso le emissioni zero dei motori. La vettura è anche di più ed è divertente da guidare – ci auguriamo che questa combinazione vincente sarà più attraente per i clienti a Kia".
La Kia Soul EV è stata premiata con un numero massimo dei voti a livello mondiale, tra cui il 'Car of the Year' da Dagbladet, AutoFile e Dinside in Norvegia; Miglior veicolo Eco-Friendly nella 34esima edizione annuale del Choice Awards' di MotorWeek negli Stati Uniti; e 'Canadian Green Car Award' 2015 dall'Associazione Giornalisti dell'Automobile di Canada. E' stata anche nominata un 2015 vincente nel "Best Value in America 2015" vincendo il premio nella categoria Eletctric / Plug-in Hybrid.
La Kia Soul EV ha vinto anche consensi internazionali per il suo aspetto. L'auto prese un 'Red Dot' per il design di prodotto eccezionale nel 2015, il Red Dot Awards – uno dei concorsi di design internazionali più rispettati. Ciò fa seguito a un premio 'Good Design', un programma basato a Chicago che riconosce l'eccellenza del design contemporaneo, premio ottenuto all'inizio di gennaio.
La Soul EV è un veicolo elettrico a batteria ideale per i pendolari delle città grazie alla sua autonomia ai vertici della categoria, una cabina spaziosa ed un generoso vano di carico. Dotato di ben una batteria al litio polimeri con 192 celle che forniscono 27 kWh di potenza ad alta capacità, la Soul EV può percorrere 212 km senza nessuna singola carica.
no images were found