Jaguar Land Rover testimonia il suo impegno verso la realizzazione di  sistemi di propulsione elettrica per il futuro, con la partecipazione di Jaguar all'innovativo FIA Formula E Championship.
La Formula E rappresenta un vero banco di prova in termini di prestazioni per le future tecnologie Jaguar Land Rover Jaguar Land Rover, il maggiore investitore nella ricerca e nello sviluppo del Regno Unito, rafforza il suo impegno nell'ingegneria britannica estendendo lo sviluppo della tecnologia per la propulsione elettrica nel campo delle competizioni sportive.
Gli ingegneri Jaguar Land Rover lavoreranno a stretto contatto con la squadra corse di Jaguar per superare i confini tecnologici della propulsione elettrica
Fonte: Jaguar e Formula E
Londra, Gran Bretagna. 15 dicembre 2015: Jaguar ha annunciato oggi il suo ritorno alle competizioni motoristiche mondiali. Nell'autunno del 2016, Jaguar parteciperà come costruttore, con il suo team, alla terza stagione dell'emozionante FIA Formula E Championship. La FIA Formula E è il primo campionato mondiale monoposto riservato alle auto elettriche.
La Formula E FIA rappresenta un'opportunità unica per Jaguar al fine di sviluppare ulteriormente il suo futuristico sistema propulsivo EV, inclusi  il motore e la tecnologia delle batterie.
Nick Rogers, Jaguar Land Rover Group Engineering Director, ha dichiarato:
"Sono orgoglioso di annunciare il ritorno di Jaguar alle gare motoristiche nell'innovativo FIA Formula E Championship. I veicoli elettrici giocheranno un ruolo assolutamente fondamentale nella futura produzione Jaguar Land Rover e la Formula E rappresenterà un'occasione unica per sviluppare ulteriormente le nostre tecnologie di elettrificazione. Il campionato ci consentirà di progettare e testare le nostre avanzate tecnologie nelle condizioni più estreme in termini di prestazioni.

Sono convinto che, nei prossimi cinque anni, vedremo ulteriori cambiamenti rispetto agli ultimi tre decenni. Il futuro sarà rappresentato dall'essere più connessi e più sostenibili; le tecnologie in materia di leggerezza strutturale ed alimentazione elettrica stanno diventando sempre più importanti in relazione alla continua crescita urbanistica.

La Formula E ha riconosciuto e reagito a queste tendenze e l'emozionante e pioneristico approccio del campionato è la soluzione perfetta per il nostro brand."
Oltre 8.000 ingegneri lavorano per Jaguar Land Rover che è anche il maggior investitore britannico nel campo della ricerca e sviluppo di ogni settore d'attività. I tecnici del team Jaguar per la Formula E potrà attingere direttamente a questa enorme risorsa lavorando a stretto contatto con gli ingegneri Jaguar Land Rover.
Questi ingegneri non solo saranno in grado di applicare le loro conoscenze nell'ambito delle competizioni, ma anche di analizzare i dati per superare i confini tecnologici della propulsione elettrica in termini di prestazioni.
La Williams Advanced Engineering sarà un Technical Partner del Jaguar Formula E Team, apportando le proprie conoscenze in ambito sportivo insieme agli affermati EV Systems ad elevate prestazioni. Jaguar Land Rover vanta una lunga partnership con la Williams, con la quale ha collaborato per lo sviluppo della concept car ibrida Jaguar C-X75. L'ingresso del team è stato concesso per la Formula E e approvato dalla Fédération Internationale de l'Automobile (FIA).
Alejandro Agag, Formula E Chief Executive Officer, ha dichiarato:
"Siamo lieti di dare il benvenuto a Jaguar nella Formula E. Jaguar è un marchio con una grande tradizione sportiva e il fatto che stia tornando alle competizioni mondiali con la Formula E è un grande riconoscimento per il campionato e per la sua capacità di influenzare lo sviluppo delle auto elettriche. Jaguar porta con sé un vasto numero di appassionati sostenitori  che faranno crescere la popolarità del campionato in tutto il mondo, dimostrando che la Formula E è il futuro degli sport motoristici."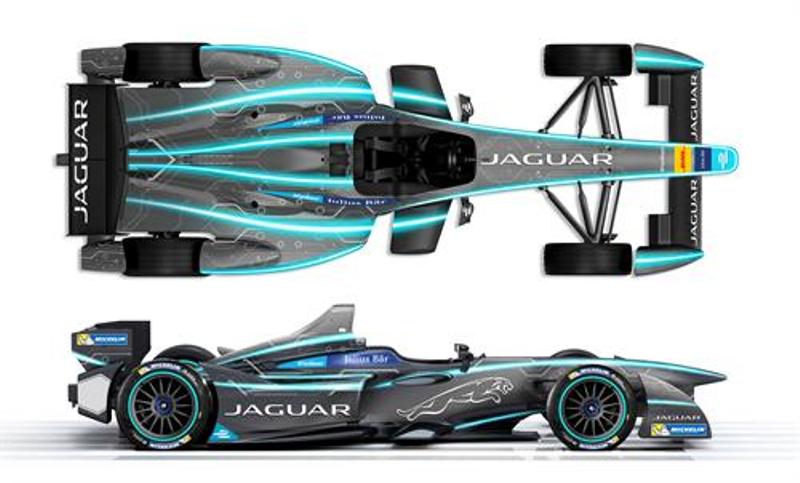 Jean Todt, Presidente della FIA ha detto:
"La FIA è lieta di accogliere Jaguar come un nuovo costruttore nel FIA Formula E Championship. Abbiamo ideato questa serie per offrire una competizione alternativa per i costruttori, per consentire loro di compiere un ulteriore passo in avanti nelle competizioni sportive e nello sviluppo di tecnologie elettriche applicabili. La scelta di Jaguar di tornare alle competizioni motoristiche con la Formula E,  è una prova del suo successo.

Rappresentando un percorso da seguire per il futuro delle auto elettriche, la Formula E è riuscita ad attirare uno dei più prestigiosi e storici marchi di tutta l'industria automobilistica. Auguro loro un grande successo prima del loro arrivo nel 2016/2017."
James Barclay, Jaguar Team Director, ha detto:
"Abbiamo analizzato in ogni minimo dettaglio le varie modalità per tornare alle competizioni sportive. Questa era una decisione molto importante per Jaguar e non volevamo sbagliare. Visti i nostri futuri piani negli EV,  la Formula E è stata scelta più ovvia e crediamo che i benefici saranno enormi. La FIA ed i promotori hanno eccitanti piani per il futuro del campionato e siamo orgogliosi di essere uno dei primi costruttori di automobili a partecipare con un proprio team. Abbiamo molto lavoro da fare in vista della prima gara ma è una sfida che vogliamo assaporare. Attraverso questo emozionante programma, speriamo di poter dare il benvenuto ad una nuova generazione di appassionati di Jaguar."
Maggiori dettagli sul ritorno di Jaguar alle competizioni sportive compresa la presentazione della squadra, i piloti e i partner del progetto saranno resi disponibili alla vigilia della terza stagione.
In English
Jaguar returns to global motorsport
Fonte: Formula E
London, UK. December 15th, 2015. Jaguar has announced its return to global motorsport. In the autumn of 2016, Jaguar will enter the third season of the FIA Formula E Championship, returning as a manufacturer with its own team.
Formula E will offer a unique opportunity for Jaguar Land Rover to further develop the future EV powertrain including motor and battery technology.
Nick Rogers, Group Engineering Director for Jaguar Land Rover, said:
"I am proud to announce Jaguar's return to racing with an entry into the innovative FIA Formula E Championship. Electric vehicles will absolutely play a role in Jaguar Land Rover's future product portfolio and Formula E will give us a unique opportunity to further our development of electrification technologies. The championship will enable us to engineer and test our advanced technologies under extreme performance conditions.

It is my belief that over the next five years we will see more changes in the automotive world than in the last three decades. Formula E has recognised and reacted to these trends and the championship's exciting and pioneering approach is the perfect fit for our brand."
Alejandro Agag, CEO of Formula E, said:
"We are delighted to welcome Jaguar into Formula E. Jaguar is a brand with a rich sporting heritage and the fact that it is returning to global motorsport with Formula E is a huge endorsement of the championship and its ability to influence the development of electric cars. Jaguar brings with it a passionate fan base that will drive the popularity of the championship across the world and once again shows that Formula E is the future of motorsport."
Jean Todt, President of the FIA, said:
"We built this series to offer an alternative competition for manufacturers to step into the sport and develop road-relevant electric technologies. The choice of Jaguar to come back to motor racing with Formula E is a proof of success. As it forges a path forward for the future of the electric car, Formula E managed to attract one of the most prestigious and historical brand across the automotive industry. I wish them success ahead of their arrival in 2016/2017."
More details on Jaguar's return to racing including team presentation, drivers and partners will be released in the run-up to season three.
no images were found