Madrid, Spagna. 1° Ottobre 2015. Il 25enne spagnolo, che ha gareggiato in Formula 1 con la Toro Rosso tra il 2009 ed il 2011, ha dovuto smettere di correre in Formula E prima della fine della stagione precedente, dopo lo svenimento in seguito al Mosca ePrix del mese di giugno.
Lo spagnolo non ha partecipato alla gara finale di Londra per motivi di salute e non ha più corso da allora.
Dopo lo spavento per questo problema di salute, Alguersuari ha subito diversi esami medici, ma ha detto in una conferenza stampa lo scorso giovedi che non gli è stato trovato nulla di male e di stare bene.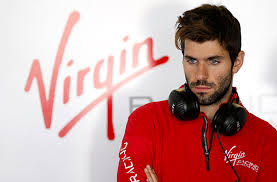 Ha detto, però, che non avrebbe continuato a correre.
"Ho bisogno di un cambiamento", ha detto Alguersuari durante una conferenza stampa a Madrid.

"Ho perso il mio amore per le corse. Ho 25 anni e ho deciso di iniziare un nuovo capitolo.

"Non è un giorno triste. Ho avuto piacere di guidare. In questo momento non sono pazzo per le corse. Ecco perché ho deciso di smettere".
Alguersuari, che ha fatto il suo debutto in Formula 1 all'età di 19 anni, ha detto di non sapere se sarebbe tornato a correre.
"Al giorno d'oggi non appartengo al mondo delle corse, ma non posso dire che sia una decisione definitiva"
Alguersuari, che ha corso per il team Virgin in Formula E, è finito al 15esimo posto nella stagione inaugurale della categoria di auto elettriche.
In English
No more races for Jaime Alguersuari
Madrid, Spain. 1st October 2015. The 25-year-old Spaniard, who competed in Formula 1 with Toro Rosso from 2009 to 2011, had to stop racing in Formula E before the end of the previous season after fainting following the Moscow ePrix in June.
He was withdrawn from the London finale on health grounds and has not raced at all since then.
After the health scare, Alguersuari underwent several medical tests, but he said in a press conference on Thursday that nothing wrong was found and that he was fine.
He said, however, that he would not continue racing
"I need a change," Alguersuari said during a press conference in Madrid.

"I've lost my love for this girlfriend. I'm 25 and I've decided to start a new chapter.

"It's not a sad day. I've had fun driving. Right now I'm not crazy about racing. That's why I've decided to stop."
Alguersuari, who made his Formula 1 debut at the age of 19, said he did not know if he would ever return to racing.
"Nowadays I don't belong in racing, but I can't say it's the end either."
Alguersuari, who raced for the Virgin team in Formula E, finished in 15th place in the inaugural season all-electric series.
no images were found