Volvo Cars, Casa produttrice di automobili di lusso, vi fa una promessa: non dovrete mai più fermarvi a un distributore di benzina, recarvi presso un lavaggio auto o portare la vostra auto in officina; tutto ciò grazie al lancio di una serie di servizi di concierge che saranno parte integrante della piattaforma mobile Volvo On Call.
Fonte: Volvo Car Italia
Bologna, Italia. 18 Novembre 2016. Volvo annuncia l'avvio a San Francisco di un programma pilota rivolto a clienti Volvo proprietari di una nuova XC90 SUV o berlina di lusso S90. Nell'intento di semplificare la vita ai suoi clienti, Volvo ha condotto indagini approfondite presso i consumatori per riuscire a rispondere a una serie di esigenze finora insoddisfatte. Il programma pilota prenderà il via nel corso del mese di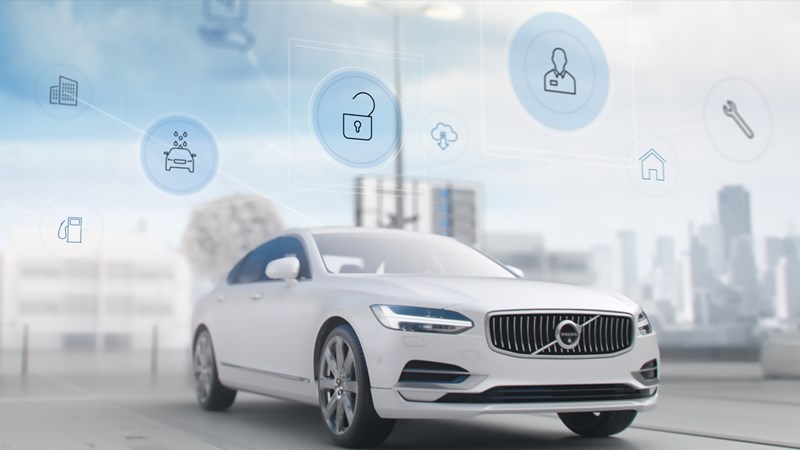 novembre e si amplierà fino a coinvolgere circa 300 proprietari di vetture Volvo.
"Immaginate di parcheggiare la vostra auto al mattino quando arrivate al lavoro e di ritrovarla alla sera lavata e con il pieno di benzina e il tagliando fatti. Queste sono le tipologie di servizio che desideriamo fornire ai nostri clienti. La nostra indagine dimostra che ogni settimana le persone trascorrono diverse ore nello svolgimento di queste attività e noi vogliamo restituire questo tempo a chi guida una Volvo, così da poterlo impiegare in attività a più alto contenuto qualitativo," ha spiegato Björn Annwall, Senior Vice President, Global Consumer Experience di Volvo Car Group.
L'indagine condotta da Volvo ha rivelato che oltre il 70% dei clienti apprezzerebbe il servizio di rifornimento di carburante, mentre il 56% vorrebbe poter disporre di un servizio di ritiro e consegna dell'auto per la manutenzione ordinaria e il 49% desidererebbe che qualcuno provvedesse a spostare l'auto in un luogo diverso quando richiesto.
"Il nostro approccio è semplice: puntiamo a semplificare la vita delle persone sfruttando la più avanzata tecnologia di connettività integrata in un'app per smartphone di facile utilizzo. Per farlo stiamo adottando un approccio aperto e flessibile e siamo disponibili a una collaborazione con partner che dispongano di un'offerta di servizi nuovi e innovativi. Questo è solo l'inizio," ha commentato Anders Tylman-Mikiewicz, Vice President Consumer Connectivity Services di Volvo Car Group.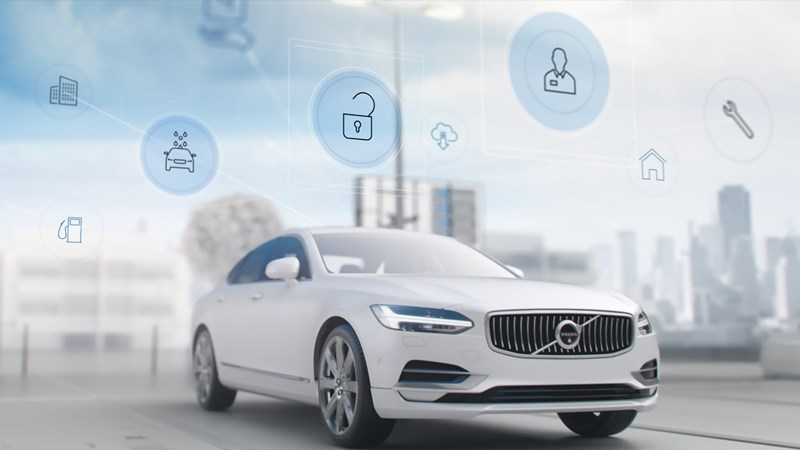 I proprietari di Volvo che prendono parte al progetto possono usare la app pilota per individuare i servizi di concierge disponibili nelle immediate vicinanze e prenotarli tramite smartphone. Le richieste vengono poi inviate a uno degli erogatori di servizi convenzionati con Volvo che provvederà a fare il pieno di carburante, parcheggiare l'auto ed effettuare la manutenzione ordinaria della vettura o qualsiasi servizio di assistenza extra eventualmente richiesto dal proprietario.
La app fornisce un codice digitale utilizzabile una sola volta, contenente informazioni specifiche relative a luogo e ora, e lo invia all'erogatore del servizio autorizzato. Una volta terminato il servizio, le portiere della vettura si bloccano e il codice digitale viene disattivato. L'auto può anche essere riportata dove il cliente l'aveva lasciata oppure essere parcheggiata altrove su richiesta del cliente.
I laboratori nei quali Volvo Cars mette a punto le proprie soluzioni di innovazione digitale, ubicati in California, a Shanghai e a Goteborg, si stanno focalizzando sulla comprensione delle esigenze della sempre più ampia base clienti della Casa nel tentativo di ampliare ulteriormente la gamma di servizi offerta. Grazie alla scalabilità della piattaforma Volvo On Call, nuovi servizi potranno essere facilmente aggiunti per arrivare a creare un'offerta completa legata ai modelli Volvo, in grado di far risparmiare tempo prezioso ai proprietari.
In English
Volvo Cars' concierge service will make your life easier
Volvo Cars, the premium car maker, is promising that you will never have to stop at a petrol station, go to a car wash or even take your car in for service ever again, with the launch of a range of concierge services that will become an integrated part of the Volvo On Call mobile platform.
Source: Volvo Car Corporation
Volvo is announcing the roll-out of a pilot program in San Francisco, targeting Volvo owners driving the new XC90 SUV and S90 luxury sedan. In an effort to make their customers' lives easier, Volvo has dug deep into consumer research to deliver on their customers' unmet needs. The pilot is due to start in November and will ramp up to include around 300 Volvo owners.
Volvo Cars' concierge service will make your life easier
"Imagine parking your car in the morning at work and when you head home your car has been serviced, cleaned and refuelled. These are the kind of services we want to deliver to our customers. Our research shows that people spend hours every week doing these small errands – we want to give that time back to Volvo drivers, so they can do something more valuable instead," said Björn Annwall, Senior Vice President, Global Consumer Experience at Volvo Car Group.
Research by Volvo has shown that over seventy per cent of customers want fuelling services at their fingertips, while fifty-six per cent want their car picked up for routine maintenance, and forty-nine per cent would like to be able to have their car moved to another location when desired.
"Our approach is a simple one – we aim to make life easier by employing the latest connected technology in an easy-to-use smartphone app. We are taking an open and agile approach to this and welcome collaboration with partners with new and innovative service offers. This is just the beginning," said Anders Tylman-Mikiewicz, Vice President Consumer Connectivity Services at Volvo Car Group.
The Volvo owners participating in the pilot can use the pilot app to identify concierge services available in the immediate vicinity and order them via their smartphone. Requests are then sent to an authorized Volvo service provider, who will refuel the vehicle, perform scheduled maintenance, or whatever additional service the owner has requested.
The app provides a one-time-use digital key, which is location and time-specific, and sends it out to the authorised service provider. When services are complete, the car is locked and the digital key expires. The car can also be returned to where the customer left it or delivered to a completely new location at the customer's request.
Volvo Cars' network of digital innovation labs in California, Shanghai and Gothenburg are focusing on understanding the needs of the company's growing customer base in an effort to further expand the range of services on offer. Due to the scalable nature of the Volvo On Call platform, new services can be easily added to ultimately offer a whole range of time-saving services around your car.
no images were found

.