di Tim Biesbrouck
Fonte: Electric Autosport
Zandvoort, Paesi Bassi. 25 Aprile 2015. L'auto da corsa Forze VI, sesta versione del prototipo a celle a combustibile ad idrogeno costruito dagli studenti della Delft University of Technology ha fatto per la prima volta una prova in pista.
Il pilota Leo van der Eijk ha completato tre giri al Circuit Park Zandvoort nei Paesi Bassi ed Electric Autosport è stata testimone di questo momento storico.
L'innovativo veicolo, unico nel suo genere, è il risultato di due anni e mezzo di sviluppo.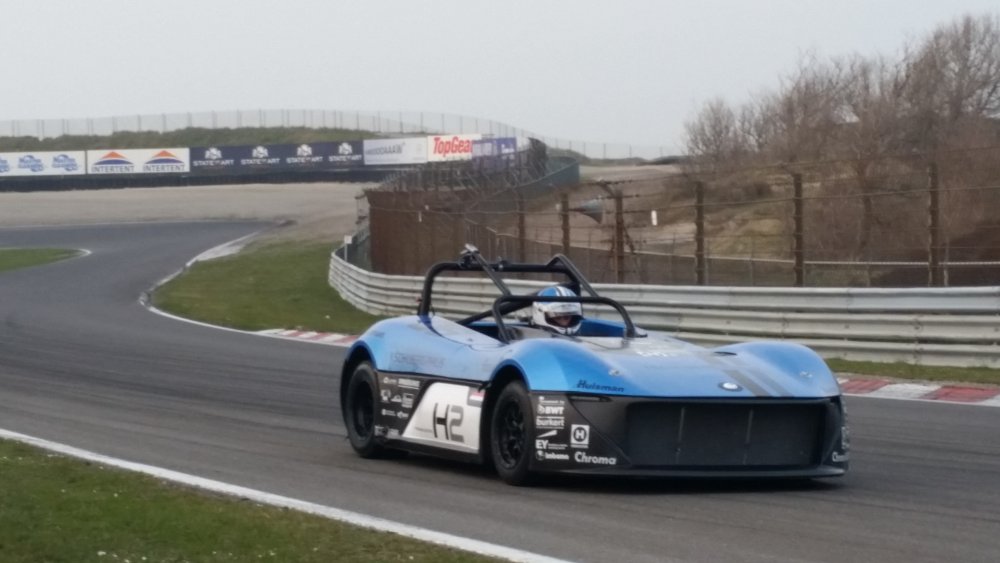 Dopo aver presentato il primo go-kart nel primo concorso al mondo di veicoli alimentati ad idrogeno, nel 2008, gli studenti hanno lavorato su diverse auto da corsa più potenti per competere in una serie come la Formula Student.
Il loro veicolo attuale però, è il loro primo full-size da corsa adatto ai circuiti.
Dopo aver impostato il ritmo, con solo la metà della potenza della vettura in una pista vuota nelle ore serali, van der Eijk ha detto ad Electric Autosport:
"Che esperienza emozionante, non solo per me, ma per tutti gli studenti che hanno lavorato sui veicoli in tutti questi anni. Abbiamo lavorato su questa macchina da corsa per oltre due anni e quindi è una grande sensazione scendere in pista. I giri che abbiamo fatto sono andati bene e siamo più veloci rispetto al tempo sul giro che volevamo raggiungere. È incredibile! Come studenti della Delft University of Technology siamo molto orgogliosi del fatto che siamo in grado di correre con questa vettura, che è unica al mondo".
Le prove proseguiranno mercoledì nel circuito belga di Zolder per testare frenata rigenerativa.
La squadra viaggierà al Nürburgring il 7 maggio per prepararsi a tentare un record sulla pista alla fine di quest'anno.
no images were found

.