Elenco iscritti confermati per il terzo e quarto giorno prove a Donington
Fonte: Formula E
Donington Park, Gran Bretagna. 17 Agosto 2015. Sono stati annunciati i nomi dei piloti che prenderanno parte nel terzo e quarto giorno di test pre-campionato a Donington Park.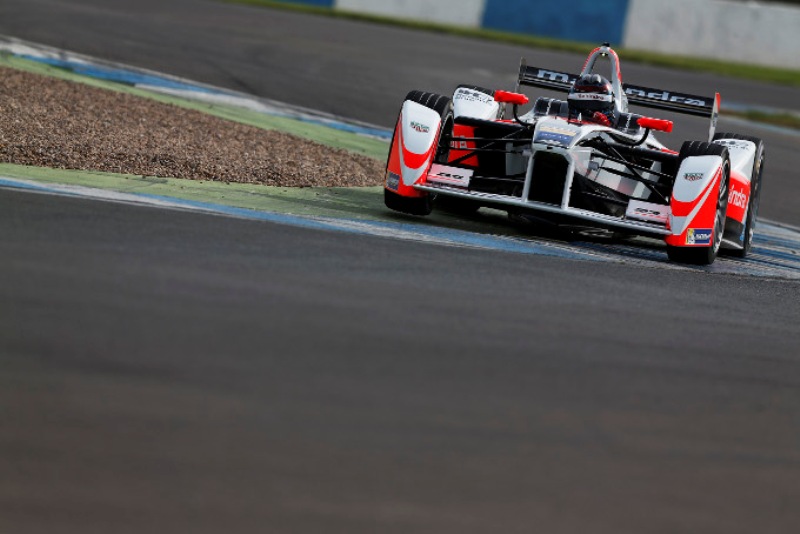 Con lo schieramento sostanzialmente invariato dai test della scorsa settimana, il campione di Formula E Nelson Piquet Jr cercherà di percorrere qualche chilometro alla guida della sua NEXTEV TCR dopo che la sua squadra ha sofferto difficoltà tecniche nell'apertura dei test dei due giorni della precedente settimana.
DS Virgin Racing, Dragon Racing e ABT Schaeffler Audi Sport hanno diviso entrambi i giorni tra i loro driver per massimizzare le auto.
Ci sono due volti nuovi per la Formula E al team Aguri con Nicolas Lapierre e Nathanael Berthon al volante.
Vedi sotto per la lista completa dei driver delle prove del 17 e 18 agosto.
In English
Entry list confirmed for days three and four at Donington
Source: FIA Formula E Championship
Donington Park, England. August 17th, 2015. The names of the drivers have been announced who will take part in the third and fourth day of pre-season testing at Donington Park.
With the field remaining largely unchanged from last week's running, Formula E champion Nelson Piquet Jr will look to get some mileage under his belt after his NEXTEV team suffered technical difficulties on the opening two days.
DS Virgin Racing, Dragon Racing and ABT Schaeffler Audi Sport have split both days between their drivers to maximise running between the cars.
There are two new faces to Formula E at Team Aguri with Nicolas Lapierre and Nathanael Berthon behind the wheel.
See below for the full list of drivers for August 17 and 18:
no images were found