Fonte: Formula E
Hong Kong, Cina. 17 Marzo 2016. La prima edizione del Hong Kong ePrix, che si svolgerà nella stagione 2016/2017, sarà caratterizzato dalla sponsorizzazione di HKT.
HKT, fornitore di servizi di telecomunicazioni a Hong Kong ed operatore leader nei servizi a banda larga e di comunicazione mobile, forniranno rete di telecomunicazioni avanzate, tecnologie e servizi durante la HKT Hong Kong ePrix, che si svolgerà presso il Harbourfront centrale.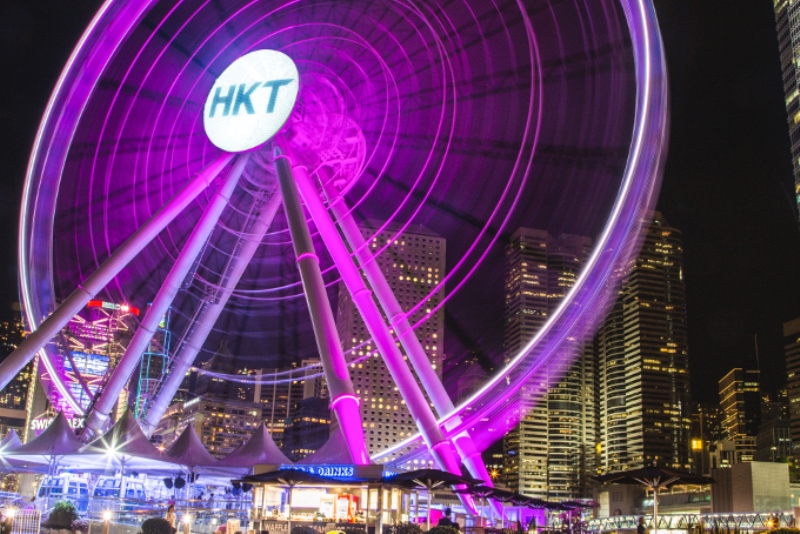 Mr. Alex Arena, Group Managing Director di HKT, ha dichiarato:
"Questa partnership è particolarmente significativa in quanto sempre HKT ha lo scopo di continuare a innovare e arricchire lo stile di vita della gente di Hong Kong e l'esperienza del cliente. HKT fornirà reti in fibra a banda larga ed altre tecnologie più recenti per supportare la trasmissione in diretta. Attraverso il club, la piattaforma integrata di fedeltà HKT, forniremo anche ai nostri clienti un'esperienza esclusiva per godersi il divertimento elettrizzante del HKT Hong Kong ePrix".
Alan Fang, CEO di Formula Electric Racing Limited, ha dichiarato:
"Siamo onorati di ottenere il sostegno da HKT come nostro title sponsor in questo evento top internazionale di Hong Kong. Sia Formula E che HKT sono entusiasti di dare il benvenuto alla nuova generazione del motorsport a Hong Kong insieme all'intrattenimento che elettrizzerà tutti a Hong Kong. Con il forte sostegno da HKT, ci auguriamo di poter offrire l'intrattenimento agli appassionati di corsa, ai turisti ed ai locali coinvolti nella gara di Formula E, tutti progettati per aiutare a mettere Hong Kong sulla strada di un futuro più verde. Questo diventerà un evento di massa a Hong Kong".
In English
HKT revealed as Hong Kong ePrix title sponsor
Source: Formula E
Hong Kong, China. 17th March 2016. The inaugural Hong Kong ePrix, which will take place in the 2016/2017 season, will feature title sponsorship from HKT.
HKT, Hong Kong's premier telecommunications service provider and leading operator in broadband and mobile communication services, will provide advanced telecommunications network, technology and services during the HKT Hong Kong ePrix, which will take place at the Central Habourfront.
Mr. Alex Arena, Group Managing Director of HKT, said:
"This partnership is particularly meaningful as it is always HKT's aim to continue to innovate and enrich Hong Kong people's lifestyle and customer experience. HKT will provide fibre broadband networks and other latest technologies to support the live broadcast. Through THE CLUB, the integrated loyalty platform of HKT, we will also provide our customers with an exclusive experience to enjoy the electrifying entertainment of the HKT Hong Kong ePrix."
Mr. Alan Fang, CEO of Formula Electric Racing Limited, said:
"We are honoured to gain support from HKT as our title sponsor at this top-flight international event in Hong Kong. Both Formula E and HKT are thrilled to welcome the next generation of motorsport to Hong Kong alongside entertainment that will electrify everyone in Hong Kong. With strong support from HKT, we look forward to getting racing fans, tourists and locals involved with the Formula E race and the entertainment, all designed to help put Hong Kong on the road to a greener future. This will become a massive event of Hong Kong."
no images were found

.