Duran dà i suoi pensieri sul Autodromo Hermanos Rodriguez di Città del Messico
Fonte: Formula E
Città del Messico, Messico. 24 Febbraio 2016. Situato nel cuore di Città del Messico, la pista Autodromo Hermanos Rodriguez combina il meglio del vecchio e del nuovo. Eccitato alla prospettiva di correre nella sua terra natale, Salvador Duran racconta le ragioni per le quali il Messico doveva essere nel calendario di Formula E …
Breve e dolce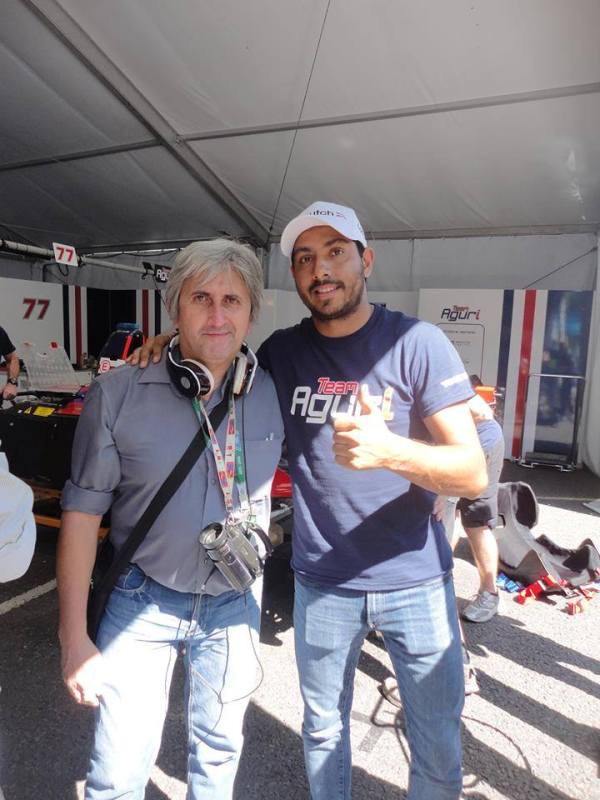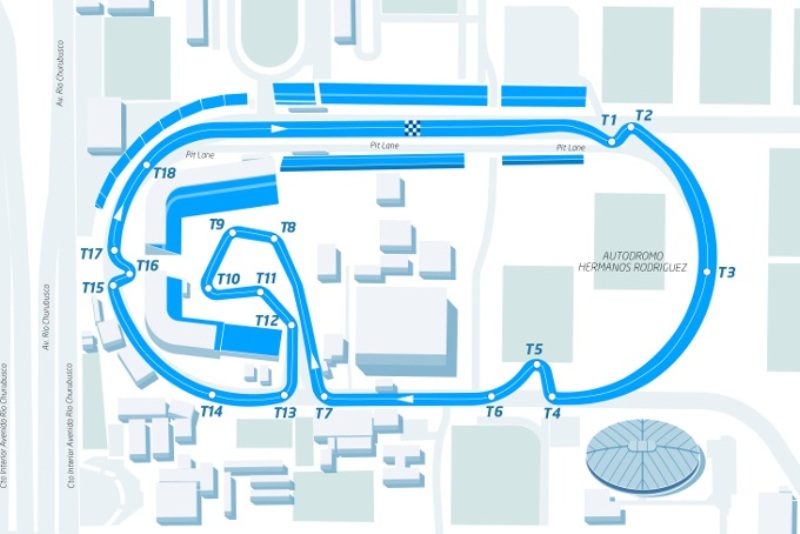 Il primo complesso e l'approccio per trasformare uno si presenta come un angolo molto interessante, una chicane molto veloci.
La seconda parte in cui si esce, è già in un'altra curva, e sei già in un ovale e nella parte normale del circuito. Sarà molto interessante vedere come i piloti riescono a uscire con la massima velocità possibile. La curva quattro si presenta come molto lenta a destra e poi si arriva ad un cambiamento di direzione quando si passa attraverso un'altra curva a sinistra, che è praticamente un tornante ad U. Bisogna stare molto attenti in uscita anche perché dopo c'è il rettilineo prima di entrare nello stadio.
L'ola messicana
Mi piace perché c'è una parte che in realtà è uno stadio. La configurazione del tracciato significa che si percorrono due zone diverse e credo che tutte le persone saranno entusiaste perché essendo nello stadio, l'eccitazione diventa contagiosa! Mi piace molto quella parte e l'altro punto è che abbiamo così tante tribune lungo il rettilineo di partenza/arrivo e pure oltre ai box. Sembra che sarà molto impegnativo. Il posto migliore per effettuare sorpassi da quello che ho visto sarà l'ingresso nello stadio, dove ci sarà il punto più interessante.
I tifosi
I tifosi qui sono veramente forti! Sono davvero appassionati. Sono davvero entusiasta di ciò che possiamo offrire perché vogliono davvero vedere una macchina che corre. Ma non è solo la macchina, si tratta anche dello spettacolo che la Formula E porta ad ogni singolo posto dove va.
Numero di giri – 18
Lunghezza della pista – 2,092 km
In English
Track Guide Mexico City
Duran gives his thoughts on the Autodromo Hermanos Rodriguez Mexico City
Source: Formula E
Mexico City, Mexico. 24 February 2016. Situated in the heart of Mexico City, the Autodromo Hermanos Rodriguez track combines the best of old and new. Excited at the prospect of racing in his homeland, Salvador Duran talks through the reasons why Mexico had to be on the Formula E calendar…
Short and sweet
The first complex and approach to turn one looks like a very interesting corner, a very fast chicane. The second part where you exit, you're already into another corner, you're already into the oval and the normal part of the circuit. It's going to be quite interesting to see how the drivers manage to exit with as much speed as they can. Turn four looks like a very slow corner to the right and then you get a lot of change in direction as you go through another left corner which is practically a U-turn. You have to be very careful on the exit as well because after that you have the straight before entering into the stadium.
Mexican wave
I love it because there is one part that is actually a stadium. The configuration of the track means that we go through there on two occasions and I think all the people there are going to be so excited because being in the stadium, the excitement is going to be contagious! I really like that part and the other point is that we have so many grandstands along the start/finish straight and over the pits as well. It looks like it's going to be very challenging. The best overtaking spot I've seen will be the entry into the stadium, that's going to be the most interesting bit.
Supporter
The fans here are really loud! They are really passionate. They are really excited about what we can offer because they really want to see a car running. But it's not only about the car, it's also about the show Formula E brings to every single place it goes to.
Number of turns – 18
Track length – 2.092km
no images were found

.