EDPR donerà 10 mila certificati verdi
Fonte: Formula E
Londra, Gran Bretagna. 24 Novembre 2015. Formula E, la prima serie di gare completamente elettriche del mondo, ha confermato oggi la sua collaborazione con l'EDP Renewables (Euronext: EDPR), leader mondiale nel settore delle energie rinnovabili e quarto produttore di energia eolica al mondo.
EDPR ha donato 10.000 certificati verdi sotto la nuova collaborazione, sufficienti a coprire il fabbisogno di energia per tutta la stagione inaugurale e l'allineamento della Formula consumo energetico e con gli attributi ambientali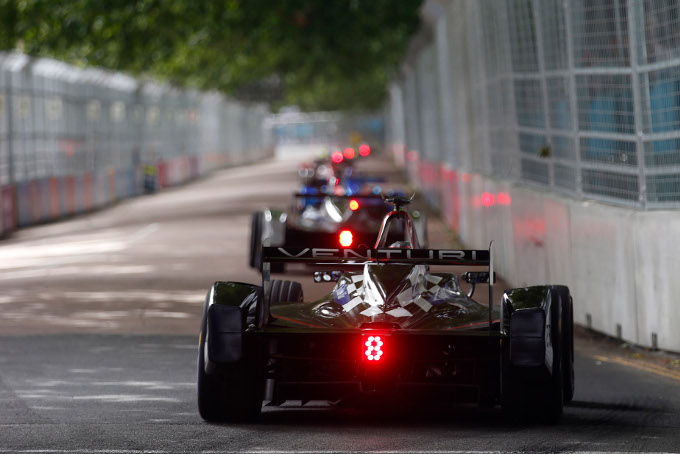 dell'energia eolica dall'acquisto di Certificati di Energia Rinnovabile (CER).
Alejandro Agag, amministratore delegato di Formula E, ha dichiarato:
"Sono felice che EDPR ci abbia permesso di coprire il fabbisogno energetico della stagione inaugurale della Formula E. Siamo entrambi impegnati nella promozione e l'uso delle energie rinnovabili, oltre a ridurre al minimo l'impronta di carbonio. Questo rende la nostra collaborazione con EDPR una partita perfetta".
Gabriel Alonso, CEO di EDP Renewables Nord America, ha aggiunto:
"Grazie a questa iniziativa, EDPR sta cercando di sostenere le nuove tecnologie di ricerca e sviluppo nel settore automobilistico associato con la corrente elettrica. L'obiettivo finale è quello di generare interesse tra gli appassionati di automobilismo e delle auto da competizione che girano alimentate da energie meno inquinanti".
In English
Formula E announces collaboration with EDPR
EDPR to donate 10,000 green certificates
Source: Formula E
London, UK. November 24, 2015. Formula E, the world's first fully-electric racing series, has today confirmed its collaboration with EDP Renewables (Euronext: EDPR), a global leader in the renewable energy sector and the world's fourth-largest wind energy producer.
EDPR has donated 10,000 green certificates under the new collaboration, enough to cover the energy needs for the whole inaugural season and aligning Formula E's energy consumption with the environmental attributes of wind energy from the purchase of Renewable Energy Certificates (RECs).
Alejandro Agag, CEO of Formula E, said:
"I'm delighted that EDPR has enabled us to cover the energy needs of the inaugural season of Formula E. We are both committed to the promotion and use of renewable energies in addition to minimising carbon footprint. This makes our collaboration with EDPR a perfect match".
Gabriel Alonso, CEO of EDP Renewables North America, added:
"Through this initiative, EDPR is looking to support new R&D technologies within the automobile industry associated with electrical power. The ultimate aim is to generate interest among motorsport fans for race cars that run on less polluting energies".
no images were found