Il Solar Impulse è decollato per il suo sesto volo da Chongqing a Nanjing, in Cina
Fonte: Solar Impulse
Nanjing, Cina. 20 Aprile 2015. Il Solar Impulse è decollato lunedì 20 Aprile per il suo sesto volo da Chongqing a Nanjing, in Cina, alle 22:06 UTC (ora locale: 6:06 del giorno successivo) ed è atterrato il martedì 21 Aprile alle 15:28 UTC.
Bertrand Piccard ha pilotato l'aereo a zero carburante per 1.344 km (725,7 NM) per 17 ore e 22 minuti.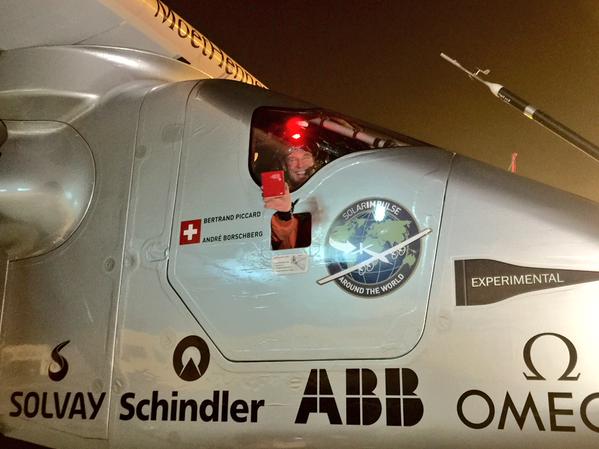 Il Solar Impulse è atterrato a Nanjing alle 03:20 UTC ora della Repubblica popolare cinese, con un ritardo di 3 settimane dal programma originale.
Poco dopo il decollo, Solar Impulse 2 ha attraversato diverse turbolenze. ATC ha dato il via libera a Bertrand per salire fino a 14.000 metri, quota molto più alta del previsto. Da allora, il volo è andato liscio, sollevando gli spiriti del Solar Team!
L'MCC ha avuto l'onore di ospitare Christian Masset, il Ministero degli Affari Esteri francese, che ha parlato con Bertrand su #futureisclean.
Il velivolo è finalmente atterrato a Nanjing, dove rimarrà per una media di 10 giorni prima del primo decollo possibile per attraversare il Pacifico in quello che sarà il volo più impegnativo dall'inizio del #RTW (Road to the World).
no images were found

.