DS Virgin Racing determinato per il successo al Buenos Aires ePrix
I piloti del DS Virgin Racing Jean-Eric Vergne e Sam Bird saranno in pista nei 2,44 km situata nel famoso quartiere di Puerto Madero il prossimo fine settimana con le previsioni del soffocante caldo argentino.
Fonte: DS Virgin Racing
Buenos Aires, Argentina. 29 Gennaio 2016. Un ePrix movimentato a Punta del Este ha visto Jean-Éric Vergne in sovratensione in modo epico fino a rivendicare in pista i suoi primi punti per la squadra in questa stagione e Sam Bird esere stato molto forte in qualifica con il terzo tempo dopo la Super Pole, prima di dover ritirarsi in gara dopo il fallimento della batteria. Ora è giunto il momento per entrambi i piloti di prepararsi per il Buenos Aires ePrix il Sabato, 6 febbraio. L'ePrix argentino, dovrebbe essere uno dei più emozionanti di quelli finora disputati.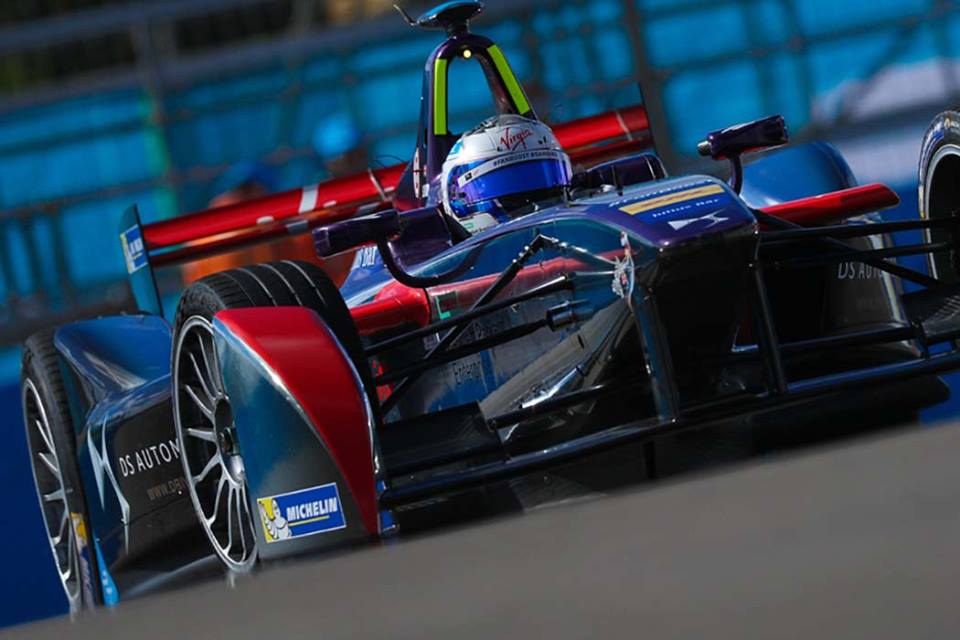 La pista dispone di 12 curve, tra cui un mix di curve veloci, chicane e tornanti.
"Buenos Aires è una pista corta", spiega il pilota britannico, Sam Bird. "Ognuno sarà molto vicino in termini di tempi. La maggior parte delle curve sono di bassa velocità così per la qualifica la frenata e le uscite di curva sono di vitale importanza".
Nonostante una fine sfortunata al Punta del Este ePrix, Sam si è esibito con forza in tutta la stagione ed è ottimista per Buenos Aires.
"Credo che stiamo andando a Buenos Aires in buona forma. Mi piacerebbe pensare che abbiamo imparato molto da cosa è andato storto a Punta del Este quando abbiamo sofferto di alcuni problemi di batteria. Qualcosa che mi riempie di fiducia è che la mia velocità su questa pista l'anno scorso è stata fantastica e se non fosse stato per un contrattempo al pit-stop, credo che avremmo vinto l'anno scorso. Sono arrivato settimo allora – ma io sto puntando molto più in alto".
Sia Bird che il suo compagno di squadra francese Jean-Éric Vergne sono stati in cima alla classifica del Fanboost a Punta del Este, e come Vergne ha dimostrato sorpassando 10 volte in pista, il concetto unico della Formula E di dare ai piloti potenza supplementare attraverso il voto online può davvero fare la differenza.
"Ho dei bei ricordi di questa pista," ha detto Vergne, che è arrivato un posto davanti Bird lo scorso anno. "Mi piace anche al punto di dire che questo è uno dei miei circuiti preferiti. Ho fatto bene qui l'anno scorso e questo mi rende impaziente di tornare in macchina. Soprattutto dopo tutto il lavoro che il team tecnico ha fatto, come Sam ha detto, mi sa che siamo un passo avanti rispetto le due gare precedenti".
Il Team Principal del DS Virgin Racing, Alex Tai ha aggiunto:
"Il team è stato molto occupato analizzando i dati della gara e dei test di Uruguay, siamo convinti di aver fatto un passo in avanti nella nostra comprensione della stagione in modo particolare con le dinamiche delle auto e siamo ansiosi di mettere questo in pratica in Argentina. Non possiamo permetterci di riposare e sto guidando la squadra in modo duro, ho grandi speranze per Buenos Aires e non vedo l'ora di vedere i risultati di questo sforzo".
I fan possono inviare un voto Fanboost tramite l'applicazione o il sito ufficiale www.fiaformulae.com/fanboost o via Twitter e Instagram pubblicando l'hashtag #Fanboost a fianco sia #SamBird o #JeanEricVergne.
In English
DS Virgin Racing determined for success in Buenos Aires ePrix
Source: DS Virgin Racing
Buenos Aires, Argentina. 29th January 2016. DS Virgin Racing's drivers Jean-Éric Vergne and Sam Bird will take on the 2.44km track set in the popular district of Puerto Madero next weekend in the forecast sweltering Argentinian heat.
An eventful ePrix in Punta del Este saw Jean-Éric Vergne surge through the field in epic fashion to claim his first points for the team this season and Sam Bird performed very strongly having qualified 3rd during super pole, before having to eventually retire from the race after battery failure. It's now time for both drivers to gear up for the Buenos Aires ePrix on Saturday, February 6. The Argentinian ePrix, is expected to be one of the most exciting so far.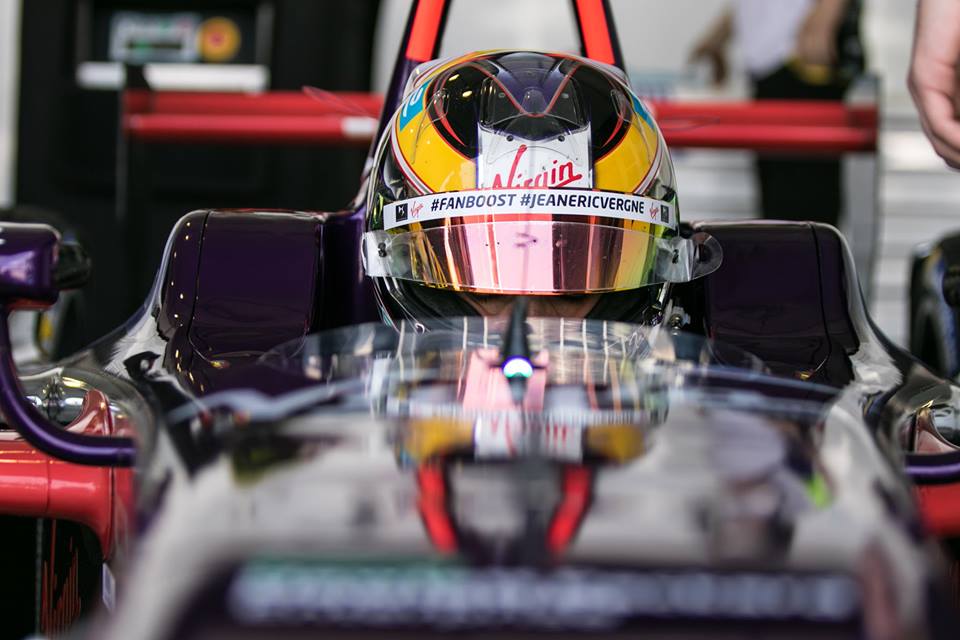 The track itself features 12 turns including a mix of high-speed corners, chicanes and hairpins.
"Buenos Aires is a short track," explains British driver, Sam Bird. "Everyone is going to be extremely close in terms of timing. Most of the corners are slow speed so skilled braking and corners exits are vital."
Despite an unfortunate end to the Punta del Este ePrix, Sam has performed strongly all season and is optimistic for Buenos Aires.
"I believe we're going to Buenos Aires in good shape. I'd like to think we learnt a lot from what went wrong in Punta de Este when we suffered from some battery issues. Something that does fill me with confidence is that my speed on this track last year was great and had it not been for a mishap in the pit stop, I believe we would have won last year. I came 7th then – I'm aiming a lot higher than that on Saturday."
Both Bird and his French teammate Jean-Éric Vergne topped the Fanboost leaderboard in Punta del Este, and as Vergne proved by flying up the track 10 places, Formula E's unique concept of giving the drivers extra power through online voting really can make a difference.
"I have fond memories of this track," said Vergne, who finished one place ahead of Bird last year. "I'd go as far as to say this is one of my favourites. I did well here last year which makes me keen to get back in the car. Especially after all the work the technical team have done, like Sam said, I reckon we're a step forward on the previous two races."
DS Virgin Racing Team Principal, Alex Tai added:
"The Team have been very busy since Uruguay analysing race and test data, we believe we have made a step forward in our understanding of the season two car dynamics and look forward to putting these into practise in Argentina. We cannot afford to rest and I am driving the team hard, I have high hopes for Buenos Aires and I look forward to seeing the results of this effort".
Fans can submit a Fanboost vote via the official app or website www.fiaformulae.com/fanboost or via Twitter and Instagram by posting the #Fanboost hashtag alongside either #SamBird or #JeanEricVergne.
no images were found

.