Fonte: Formula E
Long Beach, California. USA. 7 Aprile 2015. Leonardo DiCaprio è la punta dell'iceberg di un elenco di attori di Hollywood che ha partecipato lo scorso fine settimana alla gara inaugurale di Formula E, il Long Beach ePrix, tutti catturati nella nostra galleria "dietro le quinte" (ndr: galleria della Formula E).
L'attore e ambientalista, che è co-proprietario del team di Formula E Venturi, ha fatto la sua prima apparizione in una gara di Formula E il sabato, dove ha preso parte alla passeggiata nella griglia pre-gara prima di guardare l'azione dal tribuna dell'EMOTION Club.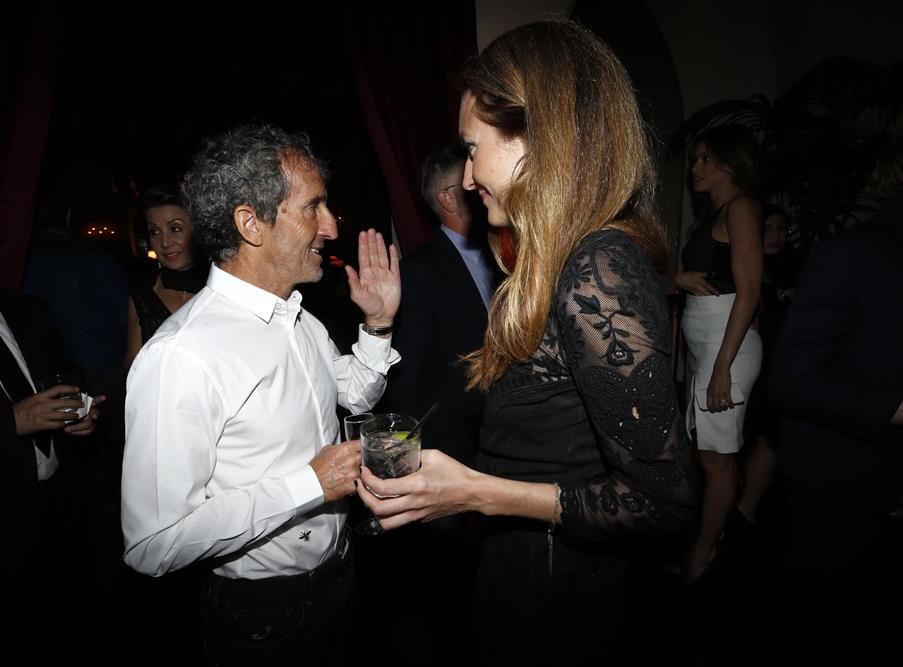 La stella è stata raggiunto dall'attore Adrien Brody ed i due si sono rilassati durante l'emozionante ePrix che è stato vinto da Nelson Piquet Jr.
Altre stelle presenti sono state l'attore spagnolo Miguel Angel Silvestre, la modella Irina Shayk, l'atleta Louise Hazel e Lady Victoria Hervey.
Molti hanno anche frequentato l'esclusvio afterparty Formula E tenutosi al glamour Chateau Marmont di Los Angeles, dove sono stati raggiunti da artisti del calibro della modella Lara Lieto, dall'attore Cuba Gooding Jr e dalle attrici Mischa Barton e Jamie King.
In English
Behind the scenes: Long Beach ePrix
Source: Formula E
Long Beach, California. USA. April 7th, 2015. Leonardo DiCaprio led a list of Hollywood A-listers who attended last weekend's inaugural Long Beach ePrix – all captured in our Behind-the-Scenes gallery.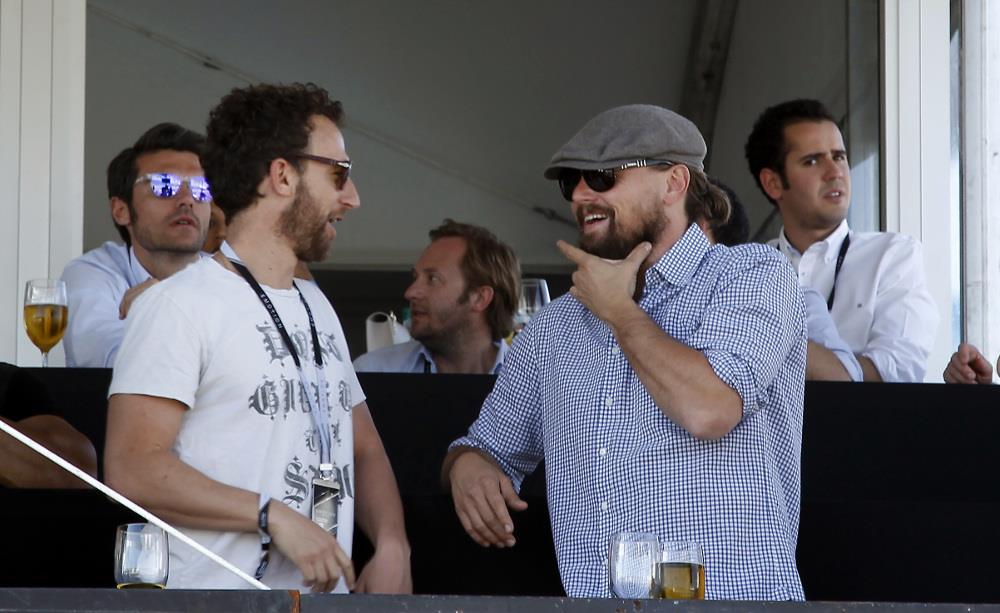 The actor and environmentalist, who co-owns the Venturi Formula E team, made his first appearance at a Formula E race on Saturday where he took part in the pre-race grid walk before watching the action from the EMOTION Club grandstand. The star was joined by actor Adrien Brody with the two relaxing during the thrilling ePrix which was won by Nelson Piquet Jr.
Other stars included the likes of Spanish actor Miguel Angel Silvestre, model Irina Shayk, athlete Louise Hazel and Lady Victoria Hervey.
Many also went on to attend Formula E's exclusive afterparty held at the glamourous Chateau Marmont in Los Angeles where they were joined by the likes of model Lara Lieto, actor Cuba Gooding Jr and actresses Mischa Barton and Jamie King.
no images were found