FCA Offre 100 minivan ibridi Chrysler Pacifica a Waymo per prova dell'auto a guida autonoma
• Waymo e FCA rivelano il minivan ibrido a guida completamente automatica Chrysler Pacifica
• Avviamento del programma di montaggio completo del veicolo completato da squadre di tecnici in sei mesi
Fonte: Waymo
19 dicembre 2016, Auburn Hills, Michigan. USA. Waymo (in precedenza il progetto dell'auto a guida autonoma di Google) ed FCA hanno annunciato oggi che la produzione di 100 minivan ibride Chrysler Pacifica costruite unicamente per consentire le operazioni di guida completamente automatica è stata completata. I veicoli sono in equipaggiati con tecnologia di guida completamente autonoma da Waymo, tra cui un computer costruito appositamente e una suite di sensori, telematica ed altri sistemi, e si uniranno alla flotta di prova auto a guida automatica di Waymo nei primi mesi del 2017.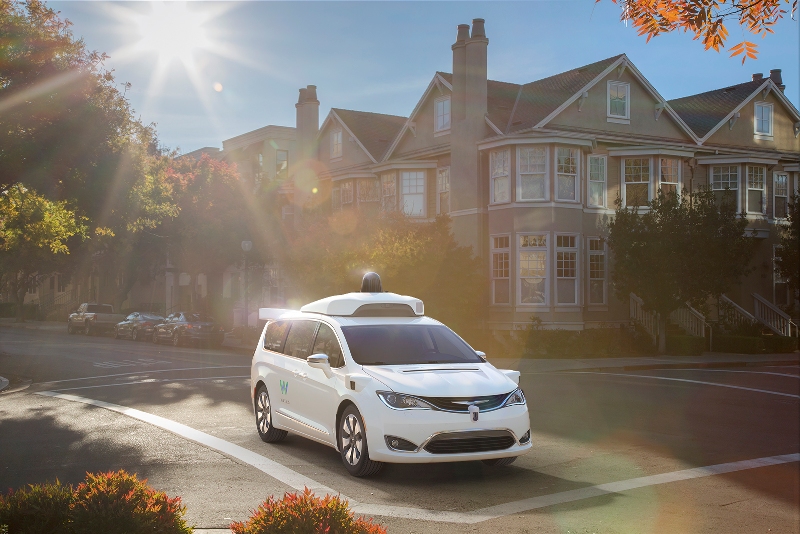 Waymo ed FCA hanno anche rivelato oggi le prime immagini della vettura ibrida Chrysler Pacifica a guida completamente automatica.
Questa prima collaborazione nel suo genere ha portato gli ingegneri di FCA e Waymo a lavorare insieme per integrare il sistema completamente automatico di Waymo nel nuovissimo minivan ibrido Chrysler Pacifica 2017 sfruttando in tal modo i singoli punti di forza e le risorse di ciascuna azienda.
Apportare modifiche tecniche ai sistemi elettrici, meccanica, telaio e struttura del minivan sono state implementate per ottimizzare l'ibrida Pacifica per la tecnologia completamente a guida autonoma di Waymo.
"L'ibrida Pacifica sarà una grande aggiunta alla nostra flotta di prova di auto completamente a guida autonoma. Il team di sviluppo prodotto e quello di produzione di FCA sono partner agili, che ci permettono di passare dal programma di avviamento al montaggio completo del veicolo in soli sei mesi", ha detto John Krafcik, CEO, Waymo. "Sono stati grandi partner, e non vediamo l'ora di continuare il lavoro di squadra con loro nel 2017."
Waymo ed FCA hanno in co-location parte del loro team di progettazione in un impianto nel sud-est del Michigan per accelerare il processo di sviluppo complessivo. Inoltre, numerosi test sono stati effettuati presso il Chelsea Proving Grounds di FCA a Chelsea, Michigan e nell'Arizona Proving Grounds a Yucca, Arizona, così come nei siti di prova Waymo in California.
"Così come le esigenze di trasporto dei consumatori si evolvono,le  collaborazioni strategiche come questa sono fondamentali per la promozione di una cultura dell'innovazione, della sicurezza e della tecnologia", ha detto Sergio Marchionne, Amministratore Delegato, FCA. "La nostra partnership con Waymo permette FCA di affrontare direttamente le opportunità e le sfide del settore automobilistico che vanno affrontate mentre ci avviciniamo rapidamente ad un futuro in cui i veicoli a guida completamente autonoma saranno una gran parte della nostra vita quotidiana."
Le automobili a guida autonoma hanno il potenziale per prevenire alcuni degli 1,2 milioni di morti che si verificano ogni anno sulle strade di tutto il mondo, il 94 per cento dei quali sono causati da un errore umano. Questa collaborazione contribuirà a FCA e Waymo di capire meglio che cosa ci vorrà per portare le automobili a guida automatica nel mondo.
A proposito di Waymo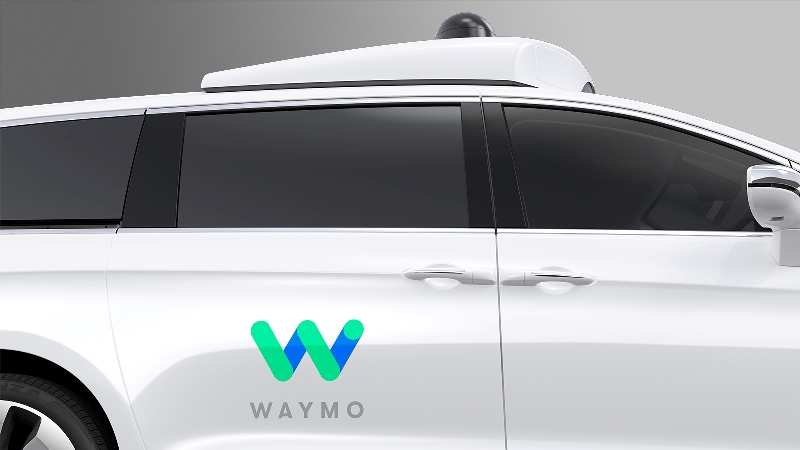 Waymo è una società di tecnologia di guida autonoma con la missione di rendere la mobilità più facile e sicura per le persone e le cose. Siamo determinati a migliorare il trasporto delle persone in tutto il mondo, sulla base dei software e delle tecnologie dei sensori sviluppata nei laboratori di Google dal 2009. Nel mese di ottobre 2015, abbiamo raggiunto primo viaggio completamente auto-guida a livello mondiale su strade pubbliche, in una macchina senza sterzo ruota o pedali. Noi perfezioniamo la tecnologia Waymo attraverso un miliardo di miglia di test di simulazione ogni anno, e le nostre macchine sono auto-guidate per oltre due milioni di miglia su strade pubbliche in tutte è quattro città degli Stati Uniti.
A proposito di FCA
Fiat Chrysler Automobiles N.V ("FCA"), il settimo più grande fabbricante automobilistico del mondo sulla base di vendite totali di veicoli annuali, è un gruppo automobilistico internazionale. FCA è quotata al New York Stock Exchange sotto il simbolo "FCAU" e sul Mercato Telematico Azionario con il simbolo "FCA".
L'operazione è stata eseguita da società interamente controllata di FCA, FCA US LLC.
Con sede a Auburn Hills, Michigan, FCA US LLC, disegna. ingegnerizza, produce e vende veicoli con i marchi Chrysler, Jeep, Dodge, Ram e Fiat, così come la designazione SRT dei veicoli ad elevate prestazioni. La società distribuisce anche prodotti Alfa Romeo e Mopar.
FCA Stati Uniti è stata costruita sulle fondamenta storiche della Chrysler, l'innovativa casa automobilistica americana stabilitasi in primo luogo da Walter P. Chrysler nel 1925, e Fiat, fondata in Italia nel 1899 da imprenditori d'avanguardia, tra cui Giovanni Agnelli.
In English
FCA Delivers 100 Uniquely Built Chrysler Pacifica Hybrid Minivans to Waymo for Self-driving Test Fleet
Waymo and FCA reveal first look at fully self-driving Chrysler Pacifica Hybrid minivan
Program kickoff to full vehicle assembly completed by technical teams in six months
Source: Waymo
Auburn Hills, Michigan. USA. December 19, 2016. Waymo (formerly the Google self-driving car project) and FCA announced today that production of 100 Chrysler Pacifica Hybrid minivans uniquely built to enable fully self-driving operations has been completed. The vehicles are currently being outfitted with Waymo's fully self-driving technology, including a purpose-built computer and a suite of sensors, telematics and other systems, and will join Waymo's self-driving test fleet in early 2017. Waymo and FCA also revealed today the first images of the fully self-driving Chrysler Pacifica Hybrid vehicle.
This first-of-its kind collaboration brought engineers from FCA and Waymo together to integrate Waymo's fully self-driving system into the all-new 2017 Chrysler Pacifica Hybrid minivan thereby leveraging each company's individual strengths and resources. Engineering modifications to the minivan's electrical, powertrain, chassis and structural systems were implemented to optimize the Pacifica Hybrid for Waymo's fully self-driving technology.
"The Pacifica Hybrid will be a great addition to our fully self-driving test fleet. FCA's product development and manufacturing teams have been agile partners, enabling us to go from program kickoff to full vehicle assembly in just six months," said John Krafcik, Chief Executive Officer, Waymo. "They've been great partners, and we look forward to continued teamwork with them as we move into 2017."
Waymo and FCA co-located part of their engineering teams at a facility in southeastern Michigan to accelerate the overall development process. In addition, extensive testing was carried out at FCA's Chelsea Proving Grounds in Chelsea, Michigan, and Arizona Proving Grounds in Yucca, Arizona, as well as Waymo test sites in California.
"As consumers' transportation needs evolve, strategic collaborations such as this one are vital to promoting a culture of innovation, safety and technology," said Sergio Marchionne, Chief Executive Officer, FCA. "Our partnership with Waymo enables FCA to directly address the opportunities and challenges the automotive industry faces as we quickly approach a future where fully self-driving vehicles are very much a part of our daily lives."
Self-driving cars have the potential to prevent some of the 1.2 million deaths that occur each year on roads worldwide, 94 percent of which are caused by human error. This collaboration will help FCA and Waymo better understand what it will take to bring self-driving cars into the world
About Waymo
Waymo is a self-driving technology company with a mission to make it safe and easy for people and things to move around. We're determined to improve transportation for people around the world, building on software and sensor technology developed in Google's labs since 2009. In October 2015, we achieved the world's first fully self-driving trip on public roads, in a car without a steering wheel or pedals. We refine Waymo technology through one billion miles of simulation testing each year, and our cars have self-driven over two million miles on public roads across four U.S. cities.
About FCA
Fiat Chrysler Automobiles N.V. ("FCA"), the seventh-largest automaker in the world based on total annual vehicle sales, is an international automotive group. FCA is listed on the New York Stock Exchange under the symbol "FCAU" and on the Mercato Telematico Azionario under the symbol "FCA".
The transaction was executed by FCA's wholly owned subsidiary, FCA US LLC. Headquartered in Auburn Hills, Michigan, FCA US LLC designs, engineers, manufactures and sells vehicles under the Chrysler, Jeep, Dodge, Ram and FIAT brands, as well as the SRT performance vehicle designation. The company also distributes Alfa Romeo and Mopar products. FCA US is building upon the historic foundations of Chrysler, the innovative American automaker first established by Walter P. Chrysler in 1925, and Fiat, founded in Italy in 1899 by pioneering entrepreneurs, including Giovanni Agnelli.
no images were found

.