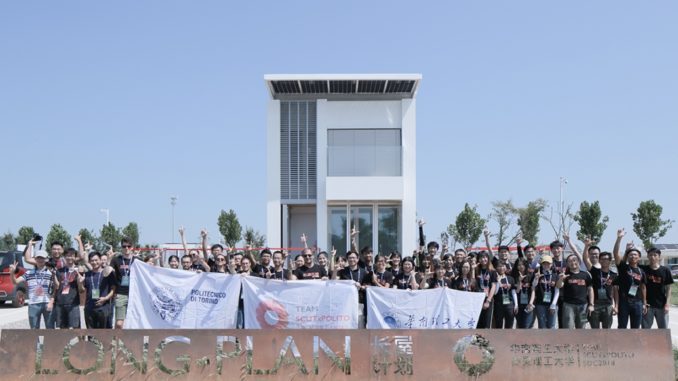 La squadra SUT-PoliTo del Politecnico di Torino ha costruito la "casa solare" monofamiliare che sarà in gara al Solar Decathlon China 2018.

In tre settimane hanno costruito una casa vera, pronta per essere abitata e per di più con caratteristiche di autonomia energetica e sostenibilità uniche: sono i 17 studenti di ingegneria e architettura del Politecnico di Torino che hanno lavorato insieme ai loro colleghi della South China University of Technology (SCUT) di Guangzhou per costruire la "casa solare".
Con la cerimonia inaugurale che si è svolta a Dezhou (provincia dello Shandong) si è aperto ufficialmente questo contest internazionale di Architettura nel quale competono 21 progetti delle principali scuole di architettura mondiali.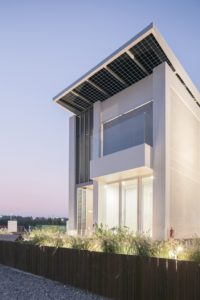 I numeri dei visitatori attesi per l'esposizione dei progetti – che si trasformerà, al termine dell'evento, in un quartiere modello – sono notevoli: circa 2 milioni di visitatori in loco e 100 milioni di contatti web previsti. Durante il mese di agosto le giornate di visita libera si alterneranno alle prove di efficienza cui gli edifici saranno sottoposti, le quali determineranno nel loro complesso – insieme ad un giudizio sulla qualità architettonica delle realizzazioni – la graduatoria finale.
Si tratta di uno dei più importanti concorsi internazionali di architettura, riservato a team congiunti di docenti e studenti delle principali scuole di architettura a livello globale. Nato negli Stati Uniti d'America, ad oggi conta altre 5 edizioni parallele in Africa, Cina, Europa, America Latina/Caraibi e Medio Oriente. Il contest prevede la progettazione e la costruzione di una residenza monofamiliare innovativa ad alte prestazioni energetiche, alimentata ad energia solare, che verrà quindi sottoposta ad una serie di test di performance, che contribuiranno alla composizione della graduatoria finale.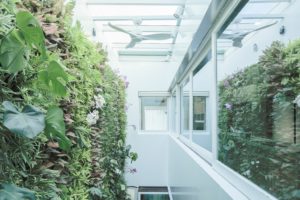 Dopo aver concluso la fase di progettazione prevista dall'organizzazione del contest e aver avviato lo scorso aprile la costruzione preliminare dell'edificio presso il Campus di SCUT a Guangzhou, il team ha quindi completato la costruzione nella sua collocazione definitiva.
Il Politecnico partecipa al contest con una squadra coordinata dai professori Mauro Berta, Michele Bonino, Orio De Paoli, Enrico Fabrizio, Francesca Frassoldati, Marco Filippi, Matteo Robiglio, Valentina Serra, Edoardo Bruno. Il progetto ha potuto contare su una numerosa presenza di sponsor tecnici e sulla collaborazione con il Consolato Generale di Canton e l'Ambasciata d'Italia in Cina.
La conclusione di questa sfida – al di là di quelli che saranno gli esiti del concorso, che mi auguro positivi – è già di per sé un risultato significativo – commenta Mauro Berta, coordinatore del Team. Il contest ha infatti contribuito a consolidare ulteriormente il legame di collaborazione con la South China University of Technology e, in più, unitamente ad altre occasioni di ricerca operativa che si sono concretizzate recentemente (il progetto per il Big Air di Pechino 2022 con la Tsinghua University, e la vittoria al concorso per la riqualificazione della Pearl River Piano Factory di Guangzhou con SCUT) costituisce un segno della presenza del Politecnico in Cina come aggregatore di competenze qualificate; infine, dal punto di vista didattico, questo lavoro ha costituito per gli studenti coinvolti un'esperienza straordinaria di lavoro interdisciplinare.