Successo per BYD nel mercato italiano: Tender richiede 19 ebus BYD da 12m
Fonte: BYD
Torino, Italia. 20 Dicembre 2016. In Italia ci saranno presto 19 ebus BYD da trasporto a zero emissioni nelle strade cittadine. BYD ha vinto il primo grande appalto del paese per autobus elettrici puri da 12 metri che è stato indetto il 23 settembre.
Il contratto vinto da BYD ha un valore complessivo di oltre € 10 milioni.
Questa gara è per autobus a lungo raggio, full size che dovranno operare sulle reti di trasporto urbano della Regione Piemonte.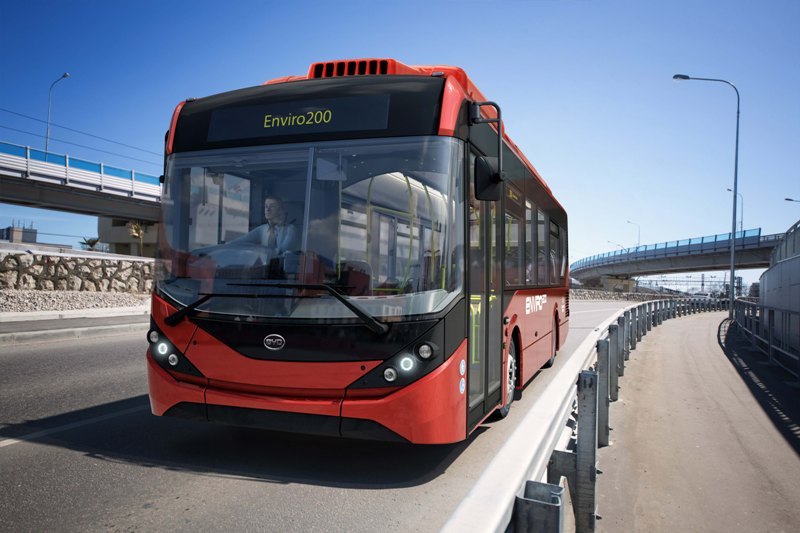 BYD fornirà una flotta di eluse da 12m insieme con la fornitura di servizi di supporto completo per 10 anni. Ciò significa che gli ebuses BYD inizieranno ad operare nelle principali città del Piemonte dall'estate 2017. Gli ebuses collegheranno i centri urbani con le aree suburbane.
L'ordine conferma la posizione di BYD come il leader mondiale nella progettazione e sviluppo di autobus elettrici, avendo prodotto 10 mila veicoli finora. I suoi ebuses sono costruiti con la massima qualità, in linea con i rigorosi standard della legislazione dell'UE e in conformità con le richieste fatte dal esigente mercato italiano.
"Grazie alla visione di GTT da rendere Torino verde, quest'ordine assicura che l'Italia, insieme con il Regno Unito e la Francia, è un mercato superiore per BYD in Europa", ha detto Isbrand Ho, Direttore Generale di BYD Europa. "Abbiamo sempre detto che avremmo dovuto 'sollevare' in Europa quando il nostro portafoglio ordini abbia superato le 100 ebuses. Questi ordini italiani portano il totale ad oltre 100 unità: siamo veramente arrivati. Che bel modo di finire l'anno! ".
La gara indetta da GTT (Gruppo Torinese Trasporti) nell'autunno del 2015 è stata la prima gara modulare per l'acquisto di grandi autobus elettrici e ora il più importante e più grande ordine di 16 ebuses da 12m per il funzionamento in Torino che è stato vinto da BYD. Gli ulteriori tre autobus elencati nel bando di gara sono attesi da ordinare al più presto.
Diversi altri operatori italiani stanno mostrando un crescente interesse nella tecnologia elettrica pura: una tecnologia che è naturale, inevitabile evoluzione del trasporto pubblico urbano a medio termine.
Dove BYD e la BYD Company Limited di Shenzhen, è leader assoluto del mercato mondiale assoluto.
BYD si aspetta con fiducia che altre città seguano l'esempio di Torino.
L'impegno di BYD per il mercato italiano è sottolineato dal suo recente accordo di partnership con la principale società di energia in Italia, Enel.
In English
BYD wins first Italian public tender for pure electric buses
Success for BYD in the Italian market: Tender calls for 19 12m BYD eluse
Source: BYD
Turin, Itlay. 20th December 2016. In Italy there will soon be 19BYD ebus delivering zero emission transport on city streets. BYD has won the country's first big tender for 12 metre pure electric buses which was awarded on 23 September. The contract won by BYD has a total value of over €10million.
This tender is for long range, full size buses to operate on Piedmont Region's urban transport networks. BYD will supply a fleet of 12m ebuses together with the provision of full service support for 10 years. This means that the BYD ebuses will begin serving the major cities of Piedmont from Summer 2017. The ebuses will connect the city centres with suburban areas.
The order confirms BYD's position as the world leader in pure electric bus design and development –it has produced 10,000 vehicles so far. Its ebuses are built to the highest quality, in line with the rigorous standards of EU legislation and in compliance with the demands made by the demanding Italian market.
"Thanks to the vision of GTT to make Turin green this order ensures that Italy, together with the UK and France,is a top market for BYD in Europe", said Isbrand Ho, Managing Director of BYD Europe. "We have consistently said that we would have 'lift off' in Europe when our order book exceeded 100 ebuses. These Italian orders bring the current total to over 100 units: we have truly arrived. What a way to end the year!".
The tender announced by GTT (Gruppo Torinese Trasporti) in the Autumn of 2015 was the first modular tender for the purchase of large electric buses and now the most important and largest order 16 12m busesfor operation in Turinhas been won by BYD.A further three buses listed in the tender are expected to be ordered soon.
Several other Italian operators are showing an increasing interest in pure electric technology: a technology that is the natural, inevitable evolution of urban public transportation in the medium term. It is where BYD is the BYD COMPANY LIMITED of Shenzhen, absolute global market leader. BYD confidently expects other cities to follow Turin's lead.
BYD's commitment to the Italian market is underlined by its recent partnership agreement with Italy's leading energy company, Enel.
no images were found

.