BMW continua a promuovere la mobilità sostenibile innovativa
Primo hotel a cinque stelle in tutto il mondo ad avere una BMW i8 in flotta
Fonte: BMW AG
Monaco di Baviera, Germania e Shanghai, Cina. Luglio 2015. Gli ospiti dell'hotel The Peninsula Shanghai possono ora provare in prima persona l'emozione della BMW i8 dopo che l'albergo a cinque stelle ha aggiunto la premiata e innovativa auto sportive alle flotta.
Si tratta di un passo avanti nella strategia del BMW Group per incoraggiare la mobilità sostenibile che è pienamente supportata da The Peninsula Shanghai  che ha già delle stazioni di ricarica pubbliche installate è compatibili con tutte le auto elettriche standardizzate per la Cina.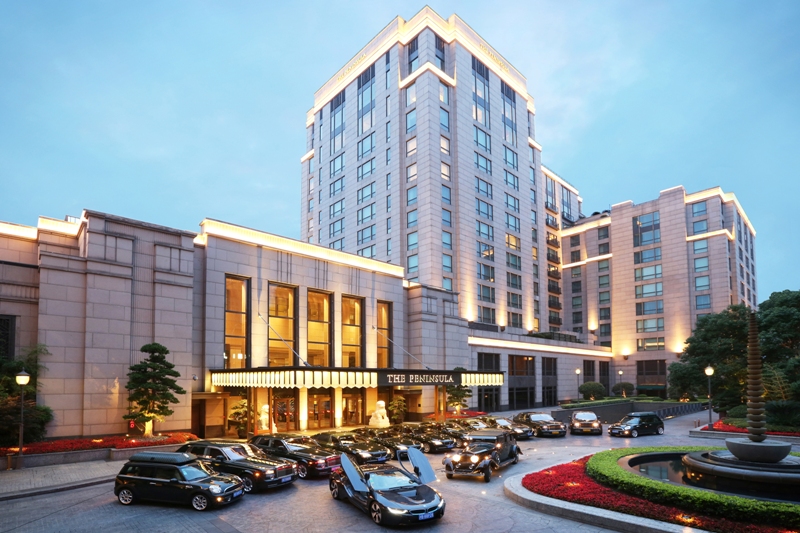 La mossa è parte degli sforzi del Gruppo BMW per promuovere attivamente la mobilità elettrica in Cina e arriva dopo che la società ha consegnato una BMW i3 al Kempinski Hotel Beijing l'anno scorso.
Il BMW Group ha anche incoraggiato la costruzione di reti di ricarica pubbliche in Cina, collaborando con grandi aziende statali locali cinesi, come State Grid, Shanghai Electric Power, Shanghai Expo Group, Vanke Group e Swire Group.
I clienti privati sono assistiti anche coinvolgere loro al cambiamento alla guida elettrica, con l'offerta di BMW i dei wallbox, compresa l'installazione ai primi clienti BMW i.
I rivenditori autorizzati BMW sono tenuti ad assicurarsi che tutti i clienti BMW i abbiano un adeguato accesso a un punto di ricarica.
Dal lancio nel giugno 2014, la BMW i8 ha dimostrato di essere un veicolo molto ricercato con oltre 4.000 unità consegnate ai clienti in tutto il mondo. E' la più sostenibile al mondo tra le auto sportive ed è la prima ibrida plug-in del BMW Group.
Veicoli quali Rolls-Royce, BMW e MINI sono usati come servizio di navetta limousine in ciascuno dei Peninsula Hotel in tutto il mondo; l'aggiunta di BMW i alla line-up sottolinea il continuo successo del partenariato BMW Group e il gruppo alberghiero di lusso.
no images were found