Continuano ad arrivare in redazione le cartoline di Auguri che noi, come di consueto, pubblichiamo con piacere.
Auguri da tutta la redazione di Electric Motor News per un sereno Natale ed un Buon Anno 2013.
BioEcoGeo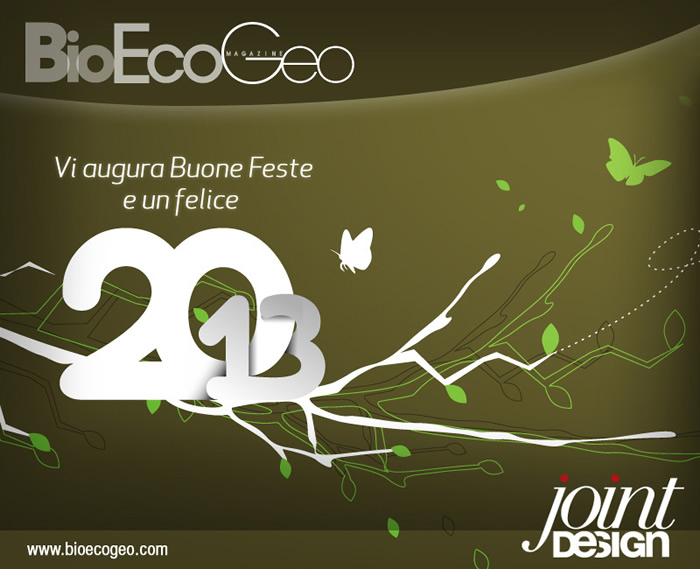 Auguri da Lulop
Tanti auguri di buone feste da Priscilla, Luca, Emanuele, Cecilia, Paolo, Marco, Debora e Riccardo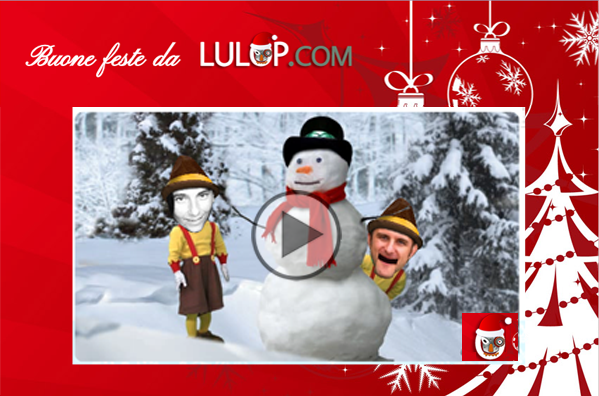 McLaren Automotive
Auguro un felice Natale e un ottimo anno nuovo con la speranza che il 2013 porti tante novità positive.
Cordiali saluti,
Amel Boubaaya
McLaren Automotive
Oil and gas job search!
Merry Christmas and a Happy New Year!
 
Dear Oil and Gas Professional ,
On behalf of everyone at Oil and gas job search, I would like to wish you and everyone at a Merry Christmas and a Happy New Year.
Thank you for your continued support and usage of the site.
This year we have grown from strength to strength and we have plans to make next year even better for all site users. 

Protoscar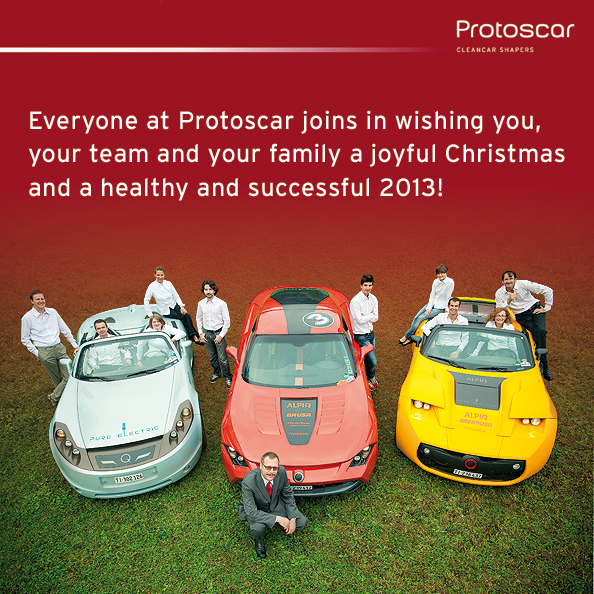 Renault Italia
Tanti auguri da Francesco, Paola, Gabriella, Marco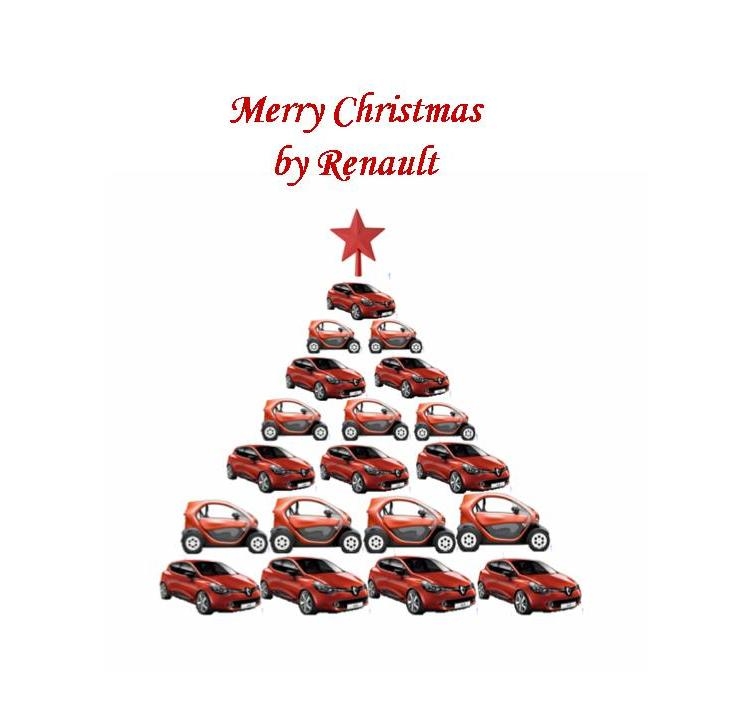 Subaru Italia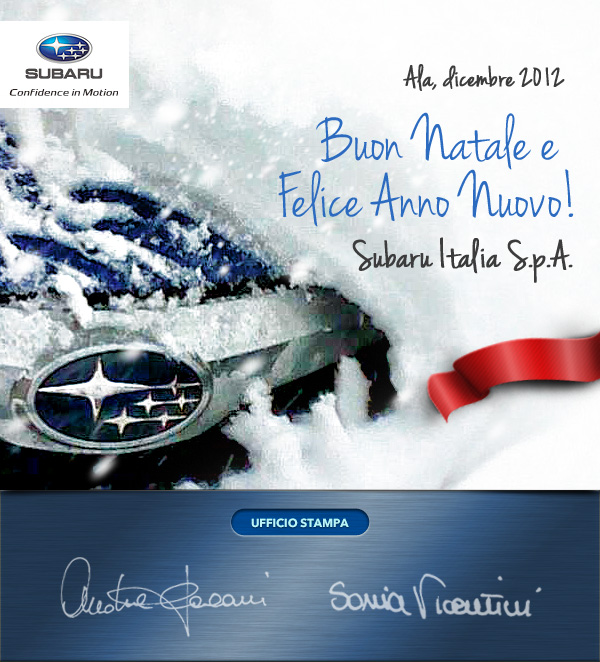 Daniel Mancinelli
Con il 2013 ormai alle porte è tempo di auguri per Daniel Mancinelli dopo una stagione che lo ha visto grande protagonista nella Porsche Carrera Cup Italia.
Daniel Mancinelli:
"E' stata una stagione dura, combattuta ma anche ricca di soddisfazioni. L'obiettivo posto ad inizio anno di vincere il titolo under 26 è stato raggiunto e siamo andati addirittura oltre sfiorando l'affermazione assoluta. Mi piace però ricordare che si è trattato di un successo di gruppo, frutto del lavoro di squadra e del supporto di un partner prestigioso come DHL che insieme agli altri è stato parte integrante e fondamentale del programma sportivo 2012. A tutti coloro che mi hanno supportato e seguito vanno perciò i miei migliori auguri di buone feste, in attesa di svelare i programmi 2013".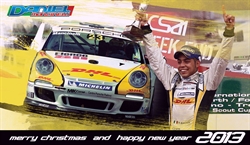 Bikemediapool
Dear colleague,
It's Christmas and we just wanted to say "Thank You" and that it's been a pleasure working with you this past year.
Thank you for your great support, your advice and feedback!
We hope you and your family have a wonderful Christmas and a Happy
New Year!
Your friends from bikemediapool.com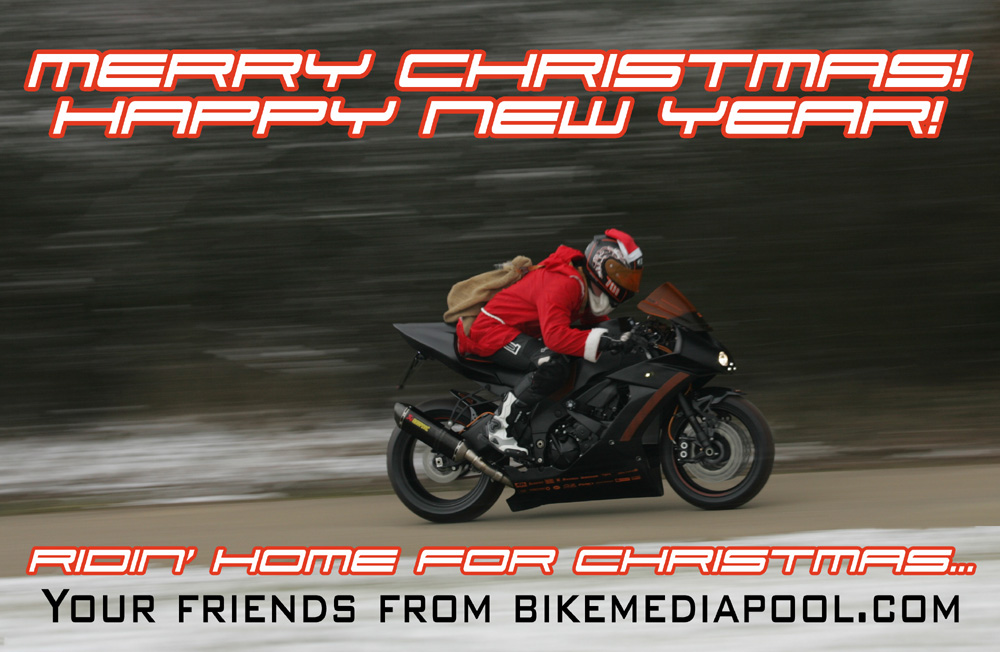 Fiat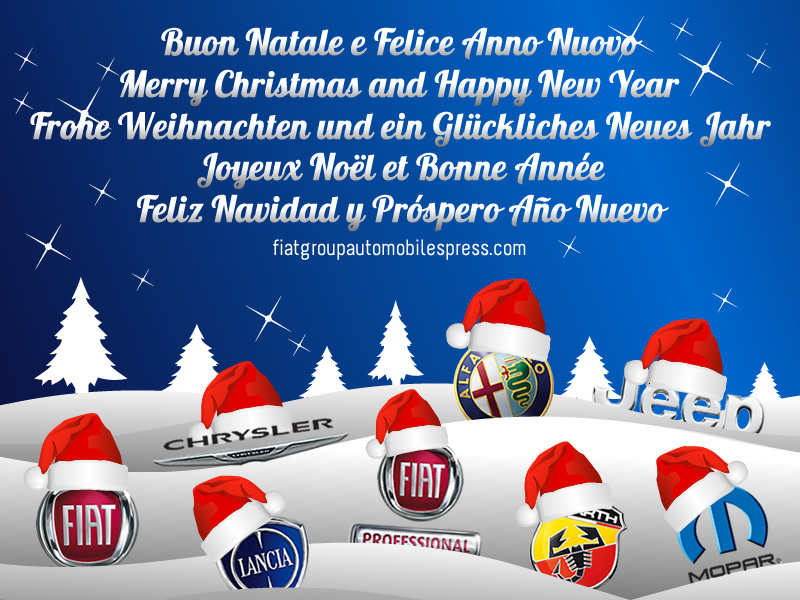 Auguri di Vita4One
Auguri!
Buon Natale e felice anno nuovo a tutti gli amici e i partners che ci hanno seguito in un 2012 ricco di soddisfazioni.