Seconda gara con la nuova vettura Audi R18
Ultima gara del FIA WEC prima Le Mans
Fonte: Audi Motorsport
Ingolstadt, Germany. 29 Aprile 2016. Audi ha grandi progetti per il secondo round del FIA ​​World Endurance Championship (WEC) il Sabato, 7 maggio sul circuito di Spa, in Belgio, dove il marchio premium con l'Audi R18 punta a continuare la sua serie di successi sul podio, l'inizio dei quali ormai risale a sei anni.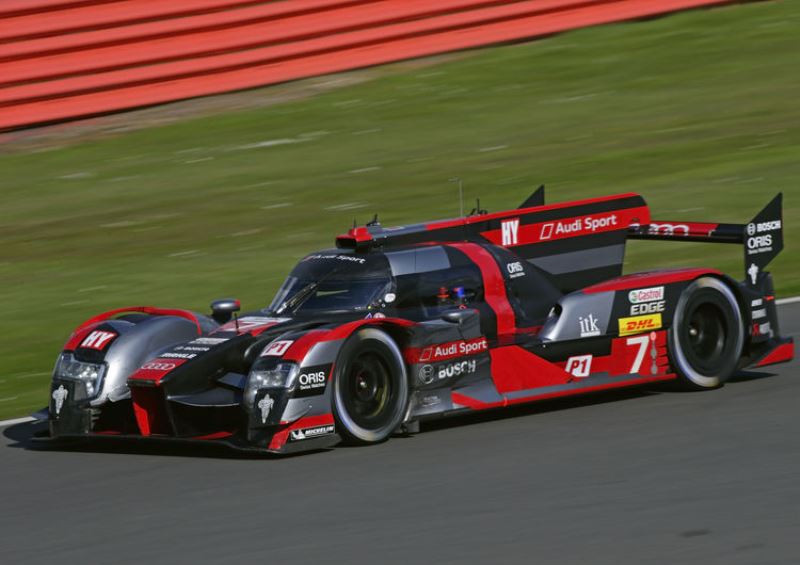 Spa è un luogo eccezionale per le auto Audi Sport. Dal 2010, il team ha conquistato dieci trofei in totale con i prototipi di Le Mans. Essi comprendono le vittorie nel 2012, 2013 e 2015, più tre secondi e quattro terzi posti.
"Non è solo a causa del nostro successo che ci piace sempre tornare a Spa", dice il capo di Audi Motorsport Wolfgang Ullrich. "La pista è impegnativa. Ecco perché i piloti l'amano. Inoltre, Audi ha molti fan in Belgio".
Audi produce localmente nel proprio stabilimento di Bruxelles dal 2010. L'azienda ha consegnato 32.000 vetture ai clienti belgi lo scorso anno.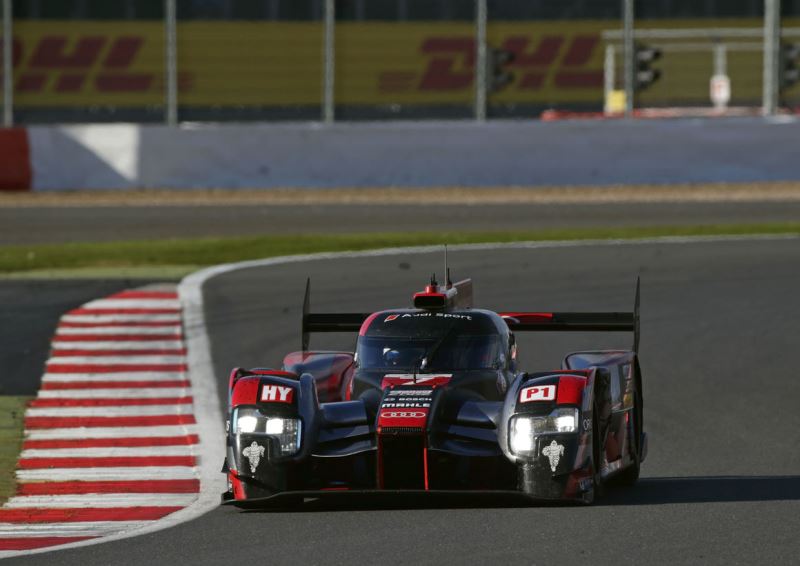 Il trio Audi di Marcel Fässler / André Lotterer / Benoît Tréluyer (CH / D / F) è la squadra di maggior successo a Spa negli ultimi anni. Lotterer, ad esempio, che è nato in Germania e cresciuto vicino a Nivelles 150 chilometri a ovest di Spa, ha vinto la gara del WEC in Belgio nel 2013 e nel 2015 con i suoi due compagni di squadra, e nel 2012 ha preso il secondo posto. Altri piloti sono pure stati vittoriosi in Belgio sotto la bandiera dei quattro anelli. Loïc Duval (F) ha vinto con Audi sul circuito ricco di tradizione nel 2012 ed è salito sul podio di Spa in altre due occasioni. I suoi compagni di squadra attuali, Lucas di Grassi (BR) e Oliver Jarvis (GB), hanno preso due podi con Audi nella gara di durata belga.
La pista di 7.004 chilometri nelle Ardenne segna la seconda gara per la nuova Audi R18. Il round è l'ultima gara prima dell'evento culmine della stagione, le 24 Ore di Le Mans (18 e 19 giugno).
La gara di 6 ore di Spa inizierà Sabato 7 maggio, alle ore 14.30.
In English
Audi aims to continue with major success at Spa
Second race with new Audi R18 sports car
Last competition of the FIA WEC before Le Mans
Source: Audi Motorsport
Ingolstadt, Germany. 29th April 2016. Audi has great plans for round two of the FIA World Endurance Championship (WEC) on Saturday, May 7. On the race track at Spa, Belgium, the premium brand with the Audi R18 is aiming to continue its string of podium successes, the beginning of which now dates back six years.
Spa is an outstanding venue for Audi's sports cars. Since 2010, the team has clinched ten trophies in total there with Le Mans prototypes. They include victories in 2012, 2013 and 2015, plus three second and four third places. "It's not only due to our success that we always enjoy returning to Spa," says Head of Audi Motorsport Dr. Wolfgang Ullrich.
"The track is challenging. That's why the drivers love it. In addition, Audi has many Belgian fans." Audi has been producing locally in its own plant in Brussels since 2010. The company delivered 32,000 cars to Belgian customers last year.
The Audi trio of Marcel Fässler/André Lotterer/Benoît Tréluyer (CH/D/F) has been the most successful squad at Spa in recent years. Lotterer, for instance, who was born in Germany and grew up near Nivelles 150 kilometers west of Spa, won the WEC rounds in Belgium in 2013 and 2015 with his two teammates, and in 2012 took second place. Other drivers were victorious there under the banner of the four rings as well. Loïc Duval (F) won with Audi on the tradition-steeped circuit in 2012 and mounted the podium at Spa on two other occasions. His current teammates, Lucas di Grassi (BR) and Oliver Jarvis (GB), took two podium places in the Belgian endurance race with Audi, too.
The 7.004-kilometer track in the Ardennes marks the second race for the new Audi R18. The round is the last competition before the season's pinnacle event, the Le Mans 24 Hours (June 18 and 19).
The 6-hour race at Spa will start on Saturday, May 7, at 14:30.
no images were found