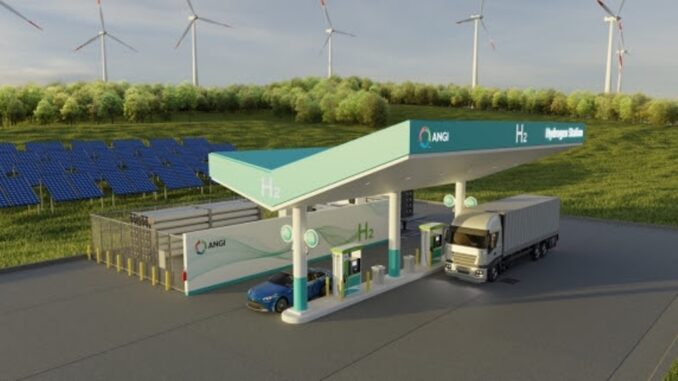 ANGI Energy Systems will supply Nikola's state-of-the-art hydrogen fueling dispensers to be installed and commissioned across the U.S.
ANGI Energy Systems fornirà gli erogatori all'avanguardia per il rifornimento di idrogeno di Nikola da installare e mettere in servizio negli Stati Uniti.
ANGI Energy Systems is a Vontier company and leading global provider of critical technologies and solutions to decarbonize the mobility ecosystem, while Nikola Corporation is a global leader in zero-emissions transportation and energy supply and infrastructure solutions, via the HYLA brand.
ANGI will look to support Nikola's plan to create the largest North American open-network of commercial hydrogen refueling stations by providing technically advanced hydrogen fueling dispensers, under Nikola's HYLA brand.
The dispensers are expected to be the industry's first HD-ready solutions in the field, offering high flow refueling for heavy-duty vehicles. The network build-out is in partnership with Voltera, a leading provider of critical infrastructure necessary to support the full decarbonization of transportation.
According to industry experts, hydrogen fuel cell technology is better suited for many heavy-duty commercial vehicles due to a more rapid refueling time, lower weight, and greater energy efficiency. Hydrogen FCEVs are currently being developed by most leading global truck manufacturers, with the Hydrogen Council reporting that more than 130 FCEV models are expected to be assembled during 2023, of which the majority consists of commercial vehicles*.
*Hydrogen Council's 'Hydrogen Insights 2023' Report: https://hydrogencouncil.com/wp-content/uploads/2023/05/Hydrogen-Insights-2023.pdf
Source: ANGI Energy Systems