Fonte: Formula E
Londra, Gran Bretagna. 3 Dicembre 2015. Formula E è lieta di annunciare che Anand Mahindra, presidente del gruppo Mahindra, ha aderito al Comitato di Sostenibilità appena creato.
Mahindra, capo della multinazionale di produzione di automobili e di Mahindra Formula E Racing Team, siederà al fianco dell'attore di Hollywood Leonardo DiCaprio, Amministratori Delegati dei partner della serie, nonché l'amministratore delegato di Formula E Alejandro Agag.
Il Comitato di Sostenibilità è composto da diverse società globali che stanno lavorando verso una visione comune di un futuro sostenibile, ed è un azione che affronta alcuni della maggior parte dei problemi ambientali urgenti. Il corpo si concentra sulla promozione e lo sviluppo di tecnologie per la mobilità urbana e di cambiare la percezione verso l'uso di veicoli elettrici.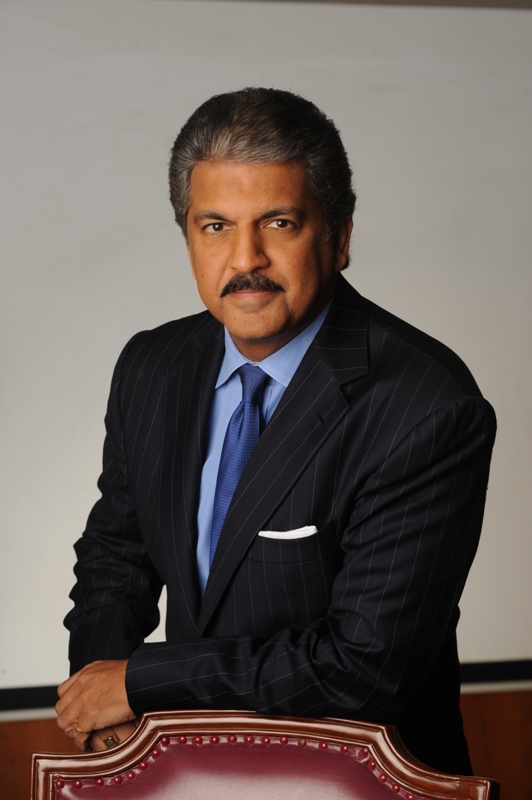 Mahindra, con una presenza in oltre 100 paesi, è un pioniere degli EV. Con la sua rete mondiale di strutture di ricerca e sviluppo, l'azienda sta sviluppando la prossima generazione di tecnologie dei veicoli elettrici. Mahindra promuove una visione del futuro della mobilità che si compone delle "5 C", vale a dire, Clean (pulito), Connected (connesso), Clever (intelligente), Convenient (conveniente) e Cost Effective mobility solutions (soluzioni di mobilità conveniente).
Anand Mahindra, presidente Mahindra Group, ha dichiarato:
"Sono onorato di far parte del Comitato per la Sostenibilità di Formula E, che è impegnata ad aumentare il fascino dei veicoli elettrici, soprattutto nei centri urbani. Questo si allinea perfettamente con la visione del Gruppo Mahindra di co-creazione del futuro della mobilità, mentre conduce un cambiamento positivo nelle comunità globali in cui opera".
Alejandro Agag, amministratore delegato di Formula E, ha detto:
"Il signor Mahindra è un'aggiunta di valore per il Comitato di Sostenibilità di Formula E. La sua esperienza e la conoscenza non solo è preziosa per la crescita delle tecnologie di trasporto sostenibili, ma anche nella collaborazione delle nostre voci globali per affrontare e trovare soluzioni alle importanti questioni ambientali nel nostro cammino verso un futuro più sostenibile".
In English
Anand Mahindra new addition on Formula E Sustainability Committee
Source: Formula E
London, UK.  December 3, 2015. Formula E is delighted to announce that Anand Mahindra, Chairman of the Mahindra Group, has joined the newly created Sustainability Committee.
Mahindra, head of the multi-national automobile manufacturing federation and Mahindra Racing Formula E team, will sit alongside Hollywood actor Leonardo DiCaprio, CEOs of series partners, as well as Formula E CEO Alejandro Agag.
The Sustainability Committee is made up of various global corporations that are working towards a common vision of a sustainable future, and is a think tank that addresses some of the world's most pressing environmental issues. The body focuses on the promotion and development of technologies in urban mobility, and changing perceptions towards the use of electric vehicles.
Mahindra, with a presence in over 100 countries, is an EV pioneer. With its worldwide network of research and development facilities, the company is developing the next generation of electric vehicle technologies. Mahindra promotes a vision of the Future of Mobility that consists of '5 C's' namely, Clean, Connected, Clever, Convenient, and Cost-Effective mobility solutions.
Anand Mahindra, Chairman, Mahindra Group, said:
"I am honoured to join the Formula E Sustainability Committee which is committed to increasing the appeal of electric vehicles, particularly in urban centres. This aligns perfectly with the Mahindra Group's vision of co-creating the Future of Mobility, while driving positive change in the global communities in which we operate."
Alejandro Agag, CEO of Formula E, said:
"Mr Mahindra is a valued addition to the Formula E Sustainability Committee. His experience and knowledge will not only be invaluable to the growth of sustainable transportation technologies, but also the collaboration of our global voices to address and find solutions to important environmental issues in our journey towards a more sustainable future."
no images were found