Nuova partnership Volkswagen con l'azienda di car sharing Zipcar … che creano la "Zipwagen"
Fonte: Volkswagen AG
Londra, Gran Bretagna. 13 Giugno 2016. Il più grande produttore di auto in Europa e la più grande rete di car sharing del mondo entrano collaborazione con il nome 'Zipwagen'
La partnership dispone esclusivamente di 50 Golf GTE plug-in ibride, con tecnologia d'avanguardia Zero e le auto a basse emissioni a solo £ 7 all'ora via le stazioni di ricarica Zipcar a Londra.
Volkswagen sta unendo le forze con la più grande rete di car sharing del mondo, Zipcar, per lanciare la Golf GTE nella capitale del Regno Unito. 'Zipwagen' è una chiara dimostrazione di come Volkswagen offre la tecnologia non solo d'avanguardia nelle sue vetture, ma anche nei modi in cui le auto sono utilizzate da nuove tipologie di clienti.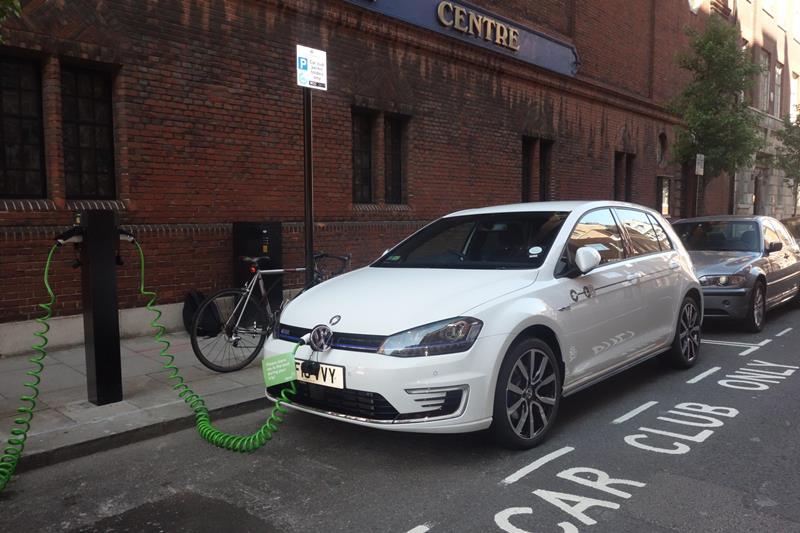 In futuro, un numero crescente di residenti dei centri urbani sceglierà di utilizzare le auto solo se necessario ed adatta alle loro esigenze, rendendo attraenti i programmi di car sharing. E con la qualità dell'aria come priorità sempre più importante, un veicolo ad ultra-bassa emissioni come la Volkswagen Golf GTE ibrida plug-in è la scelta ideale.
Con 40 auto situati nel quartiere londinese di Westminster e altre 10 vetture in tutta la capitale, Zipwagen è una partnership che vedrà un totale di 50 modelli Volkswagen Golf GTE, con le stazioni di ricarica dedicate, messe a disposizione per i membri Zipcar.
La partnership consente ai membri del club l'accesso alla dinamica e pluripremiata Golf GTE per un minimo di £ 7 per ora – portando la guida sostenibile a basse e zero emissioni alla portata di un gran numero di londinesi.
L'innovativa Golf GTE è alimentata da una combinazione di motore a benzina e motore elettrico. In grado di percorrere fino a 166 mpg, e con emissioni di CO2 misurate a soli 39 g/km, questo desiderabile ibrido plug-in (PHEV) ha già avuto una serie di riconoscimenti del settore automobilistico di primo piano tra cui una vittoria complessiva nell'influente Green Apple Awards, e la categoria verde nella tecnologia BusinessCar Fleet Technology Award.
Quando è completamente carica in modalità completamente elettrica, l'autonomia della Golf GTE è di fino a 31 miglia **. Quando si abbinano l'alimentazione elettrica e quella a benzina, l'autonomia totale è di 580 miglia **. La macchina offre quindi il meglio dei due mondi: le zero emissioni allo scarico di un EV puro insieme con l'autonomia più rassicurante, le basse emissioni e l'economia impressionante di un motore a benzina Volkswagen di ultima generazione. Questo rende il la Golf GTE ugualmente adatta sia per brevi escursioni in città o lunghi viaggi fuori città.
La batteria agli ioni di litio di ultima generazione della vettura può essere caricata in due modi: o quando collegata ad una stazione di ricarica o, se necessario, pur essendo in circolazione sulla strada. Da zero a pieno carico è di 2 ore e 20 minuti in uno dei punti di ricarica Zipcar dedicati.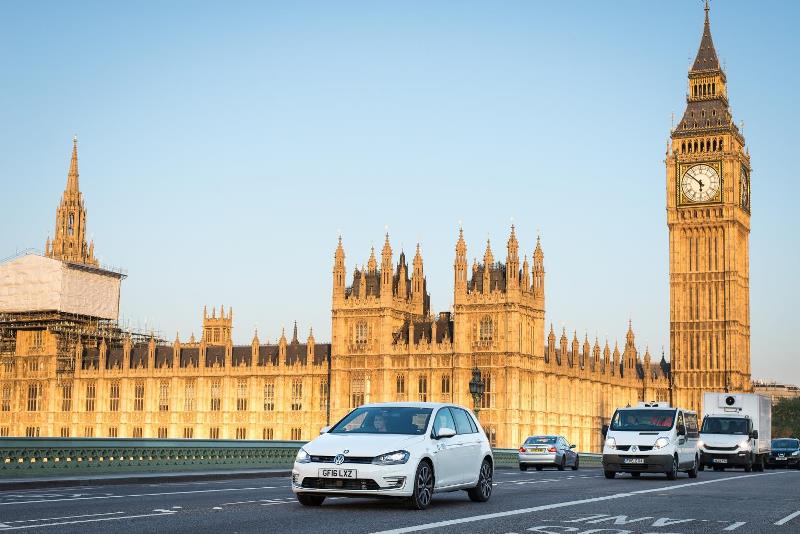 Accogliendo con favore il lancio dell'iniziativa Zipwagen, Rod McLeod, responsabile marketing di Volkswagen UK, ha dichiarato:
"Volkswagen ancora una volta dimostra la sua lungimiranza con questa nuova iniziativa Zipwagen. Stiamo già aprendo la strada in termini di tecnologia dei prodotti e la nuova esperienza di acquisto auto – dai clic di ordinazione fino alla consegna – ma questa partnership con Zipcar dimostra che stiamo anche fornendo soluzioni attraenti per un numero crescente di residenti del centro città che vogliono usare automobili su richiesta piuttosto di possederne una.

"Bassa coinvolgente e senza emissioni durante la guida in città, alleata alla qualità consolidata e la praticità di oggi della Volkswagen Golf, per questo mi aspetto che l'iniziativa Zipwagen si dimostri estremamente popolari e sono ansioso di vedere le 50 Golf GTE in giro per le strade di Londra nelle settimane e nei mesi a venire."
Mark Walker, Zipcar UK General Manager, ha dichiarato:
"La Volkswagen Golf GTE è l'ideale per i membri Zipcar ed è ideale per Londra. Innovativa, tecnologia plug-in ibrida di Volkswagen significa il meglio dei due mondi: zero emissioni di guida in città, in combinazione con una flessibilità totale per i viaggi su lunghe distanze.

"Grazie alla nostra partnership Zipwagen, i membri Zipcar saranno in grado di guidare questa vettura all'avanguardia per soli £ 7 all'ora e, una volta che l'hanno fatto, sono fiduciosa che diventeranno sostenitori positivi della guida elettrica in città ".
** L'autonomia NEDC specificata può variare a causa dello stile di guida, velocità, uso di equipaggiamento supplementare elettrico di consumo, temperatura esterna, il numero di persone in auto/carico massimo, selezione stile di guida (normale, ECO, ECO +) e delle condizioni della strada.
In English
Volkswagen and Zipcar founded the "Zipwagen"
Volkswagen is on a charge as it enters innovative new partnership with Zipcar
Source: Volkswagen AG
London, UK. 13th June 2016. Europe's largest car maker and world's largest car sharing network enter 'Zipwagen' partnership Partnership exclusively features 50 Golf GTE plug-in hybrids, with cutting-edge technology Zero- and low-emission motoring for just £7 per hour via Zipcar charging stations in London Volkswagen is joining forces with the world's largest car-sharing network, Zipcar, to launch the ultra-low emission Golf GTE in the UK's capital city.  'Zipwagen' is a clear demonstration of how Volkswagen is offering not only cutting-edge technology in its cars, but also in the ways in which those cars are used by new types of customers.
In future, increasing numbers of inner city residents will choose to use cars only when required and most suitable to their needs, making car sharing schemes attractive.  And with air quality a long-standing and still growing focus, an ultra-low emission vehicle such as the Volkswagen Golf GTE plug-in hybrid is the ideal choice.
With 40 cars located in the London Borough of Westminster and a further 10 cars throughout the capital Zipwagen is a partnership which will see a total of 50 Volkswagen Golf GTE models, with dedicated charging stations, made available to Zipcar members.
The partnership allows members of the car club access to the dynamic, multi award-winning Golf GTE for as little as £7 per hour – bringing sustainable, low- and zero-emission driving within the reach of a large number of Londoners.
The innovative Golf GTE is powered by a combination of petrol engine and electric motor.  Capable of returning up to 166 mpg, and with CO2 emissions measured at just 39 g/km, this desirable plug-in hybrid electric vehicle (PHEV) has already scooped a series of prominent automotive industry awards including an overall win in the UK's influential Green Apple Awards, and the Green category in the annual BusinessCar Fleet Technology Awards.
When fully charged in all-electric mode, the Golf GTE has an electric range of up to 31 miles**.  When electric and petrol combine, the total range is 580 miles**.  The car therefore provides the best of both worlds: the zero tailpipe emissions of a pure EV along with the reassuring extra range, low emissions and impressive economy of a latest generation Volkswagen petrol engine.  This makes the Golf GTE equally suitable whether on short trips in the city or longer journeys out of town.
The car's latest generation lithium-ion battery can be charged in two ways: either when plugged into a charging station or, if necessary, while being driven on the road.  From zero to full charge takes 2 hours 20 minutes at one of the dedicated Zipcar charging points.
Welcoming the launch of the Zipwagen initiative Rod McLeod, Head of Marketing at Volkswagen UK, said:
"Volkswagen is once again demonstrating its forward thinking with this exciting new Zipwagen initiative.  We are already leading the way in terms of product technology and the new car buying experience – from clicks right through to collection – but this partnership with Zipcar shows that we are also providing attractive solutions to increasing numbers of inner-city residents who want to use cars on demand in preference to actually owning one.

"Engaging low- or no-emission driving in the city, allied to the well-established quality and practicality of today's Volkswagen Golf, means I expect the Zipwagen initiative to prove extremely popular and look forward to seeing the 50 Golf GTEs involved in the scheme out and about on the streets of London in the weeks and months ahead."

Mark Walker, Zipcar UK General Manager, said: "The Volkswagen Golf GTE is ideal for Zipcar members and ideal for London.  Volkswagen's innovative plug-in hybrid technology means the best of both worlds: zero emission driving in the city, combined with total flexibility for driving long distances.
"Thanks to our Zipwagen partnership, Zipcar members will be able to drive this leading-edge, premium car for just £7 per hour and, once they have done so, I'm confident they will become positive advocates for electric driving in the city."
**The specified NEDC range can vary because of driving style, speed, use of additional electrical consuming equipment, outside temperature, number of people in car/maximum load, driving style selection (normal, ECO, ECO+) and terrain.
no images were found

.