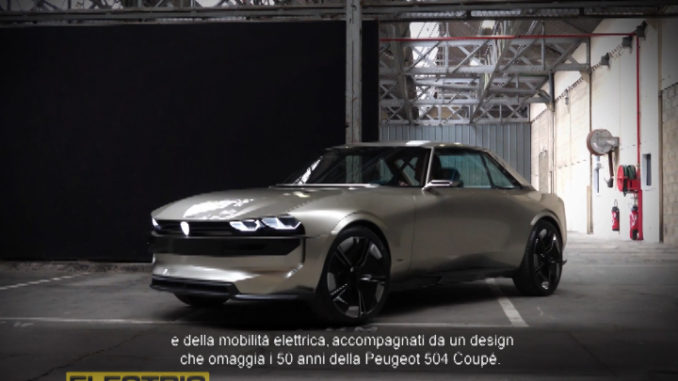 I servizi riguardo Volvo Trucks e Peugeot e-Legend Concept elettrici e autonomi, Electrify Verona di VW con la parola di Massimo Nordio e Jaguar I-PACE sotto la Manica.
Il camion elettrico a guida autonoma secondo Volvo Trucks
Volvo Trucks presenta i veicoli commerciali elettrici a guida autonoma, in grado di rendere i trasporti del futuro più efficienti, sicuri e puliti. L'obiettivo a lungo termine è offrire alle aziende che necessitano di servizi di trasporto continui tra hub logistici una soluzione che completi le offerte già esistenti.
Servizio con la voce di Alice Bovone
Volvo Trucks unveiled the electric autonomous truck
Volvo Trucks unveiled the electric and autonomous drive commercial vehicles that will allow to transport in efficient way in the future. The target of the truck is to give the best service to the companies that work between logistic hubs, completing the existing possibilities.
Il progetto Electrify Verona di Volkswagen
Il progetto Electrify Verona punta a vivere la città a zero emissioni e tre partner strategici quali il Comune di Verona, AGSM e Volkswagen Group Italia uniscono le loro forze.
La parola di Massimo Nordio, AD Volkswagen Italia
C'è bisogno di iniziative concrete a sostegno dello sviluppo della mobilità elettrica in Italia – ha affermato Massimo Nordio, Amministratore Delegato di Volkswagen Group Italia. E noi, tra i principali Gruppi automobilistici, abbiamo il dovere di agire in prima persona. Per questo siamo orgogliosi di dare un contributo importante con Electrify Verona, un progetto che si rivolge alla nostra città e ai nostri concittadini, e che ha come obiettivo avvicinare le persone a una nuova idea di mobilità, a prescindere dal fatto che acquistino una vettura di uno dei nostri Brand. È un impegno molto più ampio, in linea con la volontà di portare Verona nel futuro.
Da Londra a Bruxelles a bordo della Jaguar I-PACE
La Jaguar I-PACE ha percorso un totale di 369 chilometri, quelli che separano Londra da Bruxelles, con una sola ricarica passando sotto il Canale della Manica.
In questo modo la vettura elettrica della casa del giaguaro ha dato prova della sua grande fruibilità, iniziando il viaggio dalla South Bank di Londra con la sua batteria da 90 chilowattora completamente carica, prima di dirigersi al terminal del Tunnel della Manica di Folkestone.
Servizio con la voce di Aurora Bovone.
Peugeot E-Legend Concept: l'autonoma elettrica del leone
I 120 anni di storia di Peugeot non significano pensare solo ai vecchi tempi, ma stare al passo con la transizione energetica e la guida autonoma dei tempi moderni.
In occasione del Mondial de l'Automobile di Parigi, Peugeot ha tolto il velo a e-LEGEND CONCEPT, un prototipo che conferma che la noia non fa parte del DNA della casa del leone, perché autonomo non fa rima con monotono e perché la transizione energetica non cancellerà 120 anni di storia dell'automobile.