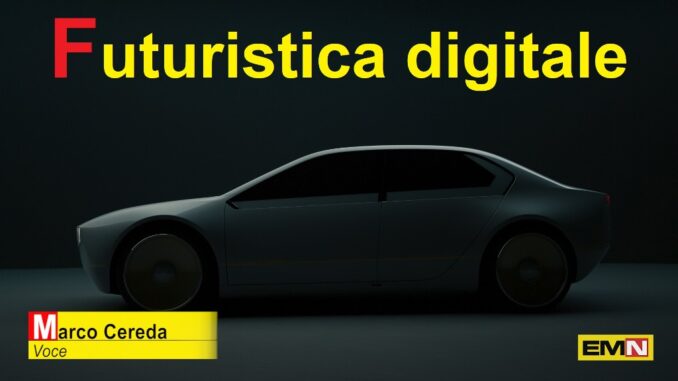 Nella settima puntata di Electric Motor News del 2023, energia pulita dall'idrogeno e il boro, BMW i Vision Dee e l'accordo Pininfarina e Izera.
Ecco i servizi video
Energia pulita dalla fusione idrogeno boro
Una nuova ricerca pubblicata su Nature Communications evidenzia il potenziale dell'utilizzo di combustibile della fusione idrogeno-boro. TAE Technologies ha annunciato, in collaborazione con il NIFS (National Institute for Fusion Science) del Giappone, un notevole progresso della ricerca: i primi esperimenti di fusione idrogeno-boro in un plasma di fusione confinato magneticamente.
Futuristica berlina BMW i Vision Dee
La BMW i Vision Dee è la futuristica berlina di medie dimensioni che sfoggia un nuovo linguaggio di design essenziale e la visione BMW della futura esperienza digitale. Il nome "Dee" è l'acronimo di Digital Emotional Experience, ed è proprio questo il suo obiettivo: creare un legame ancora più forte tra le persone e le loro auto in futuro. Le future funzioni digitali andranno ben oltre il controllo vocale e i sistemi di assistenza alla guida che conosciamo oggi.
Servizio con la voce di Marco Cereda.
The new Pininfarina and Izera partnership
Giuseppe Bonollo, SVP Sales & Marketing Pininfarina, spoke about the new long-term strategic partnership with Izera, the Polish electric car brand of ElectroMobility Poland (EMP), currently engaged with Pininfarina in the design of three models: an SUV, a sedan and a station wagon.
In italiano – La nuova partnership Pininfarina e Izera
Giuseppe Bonollo, SVP Sales & Marketing Pininfarina, ha parlato della nuova partnership strategica a lungo termine con Izera, il brand polacco di auto elettriche di ElectroMobility Poland (EMP), attualmente impegnato con Pininfarina nel design di tre modelli: un SUV, una berlina e una station wagon.
Video in lingua inglese.
Paolo Pininfarina and a summary of the company
Paolo Pininfarina, Chairman of Pininfarina, illustrates the company's philosophy to Tadeusz Jelec, Izera's chief designer, with examples from the history of the main works carried out.
In italiano – Paolo Pininfarina e una sintesi dell'azienda
Paolo Pininfarina, Presidente di Pininfarina, illustra a Tadeusz Jelec, capo designer di Izera, la filosofia dell'azienda con esempi della storia dei principali lavori effettuati.
Video in lingua inglese.
Design, functionality and reasonable cost
Silvio Angori, Chief Executive Officer and General Manager of Pininfarina, talks about what will be the models of the Izera brand with the main features from a design point of view; while Łukasz Maliczenko, Head of Technical Product Development at EMP (ElectroMobility Poland), talks about the different elements that must be part of a successful project, such as design, functionality and cost suitable for the type of vehicle proposed.
In italiano – Design, funzionalità e costo ragionevole
Silvio Angori, Amministratore Delegato e Direttore Generale di Pininfarina, parla di quello che saranno i modello del brand Izera con le principali caratteristiche dal punto di vista del design; mentre Łukasz Maliczenko, responsabile dello Sviluppo tecnico del prodotto di EMP (ElectroMobility Poland), parla dei diversi elementi che devono fare parte di un progetto di successo, quali il design, la funzionalità e il costo adatto per il tipo di veicolo proposto.
Video in lingua inglese.
Di seguito le anteprime fotografiche…