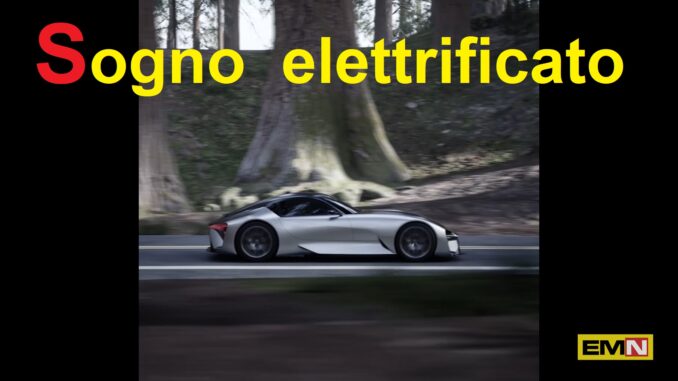 Nella puntata 39 di EMN, servizi di Abarth 500e, Nissan e-4ORCE, Jaguar I-TYPE 6, Electrified Sport e System Direct4 by Lexus e il 4×4 Munro.
Di seguito tutti i servizi video…
Abarth 500e, l'elettrica con il rumore dello Scorpione
Con il lancio europeo di Nuova Abarth 500e, la casa dello scorpione inaugura un'era totalmente nuova offrendo al pubblico l'Abarth più reattiva ed emozionante nella guida urbana e la più veloce e divertente nella guida extraurbana. Il motore elettrico più reattivo, il passo più lungo, la migliore tenuta di strada, grazie all'allargamento della carreggiata, e il miglior bilanciamento tra gli assi offrono una grande maneggevolezza e dinamica di guida, garantendo alla Nuova Abarth 500e una risposta più rapida, una migliore entrata, velocità di percorrenza e uscita in curva.
Debutto europeo di Nissan e-4ORCE
Debutta in Europa la tecnologia e-4ORCE, il nuovo ed esclusivo sistema a trazione integrale Nissan appositamente progettato per veicoli elettrici ed elettrificati. La sua natura è nel suo nome, dove "e" sta per motore di trazione Nissan 100% elettrico, "4ORCE" sta per potenza e "4" per trazione integrale. Il team di progettazione di e-4ORCE si è concentrato su tre aspetti fondamentali: la gestione dei motori elettrici, i sistemi di trazione integrale e le tecnologie di controllo del telaio, allo scopo di offrire la massima sicurezza e il miglior comportamento dinamico in ogni situazione.
Nel servizio, la parola del Product Marketing Section Manager, Aditya Moorthy. Video in lingua inglese.
La Jaguar I-TYPE 6 di Formula E
Il team Jaguar TCS Racing di Formula E ha presentato la vettura I-TYPE 6, la Jaguar elettrica più avanzata ed efficiente di sempre. Con una velocità massima di oltre 320 km/h, la Jaguar I-TYPE 6 è più leggera, più potente e più veloce ed è dotata di una frenata rigenerativa così potente da non avere freni posteriori convenzionali, mentre il trasferimento di tecnologia dalla I-TYPE 6 supporterà il nuovo futuro di Jaguar in qualità di brand modern luxury interamente elettrificato a partire dal 2025.
Electrified Sport by Lexus
L'Electrified Sport rappresenta la visione di Lexus per una futura auto super sportiva con una trasmissione elettrica a batteria. Esprime l'intenzione dell'azienda di costruire auto elettrificate con un'autentica dimensione prestazionale. Le sue linee slanciate – che stabiliscono una nuova identità Lexus BEV, ispirata alla velocità e alla fluidità dell'acrobazia aerea – sono accompagnate dalla sua potenza. L'accelerazione da 0 a 100 km/h è prevista in circa due secondi.
The Lexus System Direct4
Direct4 is an all wheel drive system equipped with a high output/high torque eAxle, Direct4 allows for intuitive driving based on the driver's intent. It controls the breaking force on all four wheels in accordance with ground contact. In the video you can see the details of the system with undertitles in English language.
In italiano – Lexus System Direct4
Direct4 è un sistema di trazione integrale dotato di un eAxle ad alta potenza/coppia elevata, Direct4 consente una guida intuitiva basata sulle intenzioni del conducente. Controlla la forza frenante su tutte e quattro le ruote in base al contatto con il suolo. Nel video potete vedere i dettagli del sistema con sottotitoli in lingua inglese.
Il 4×4 elettrico Munro, lo scozzese esagerato
Progettato e costruito in Gran Bretagna, il Munro 4×4 elettrico è il primo veicolo leggero ad entrare in produzione in Scozia in più di quattro decenni. Progettato, ingegnerizzato e costruito in Gran Bretagna, il Munro MK_1 è il 4×4 elettrico da 280 kW di potenza in grado di trasportare cinque persone con un carico utile di 1000 kg e una capacità di traino da 3500 kg.
Ecco le anteprime fotografiche dei video…