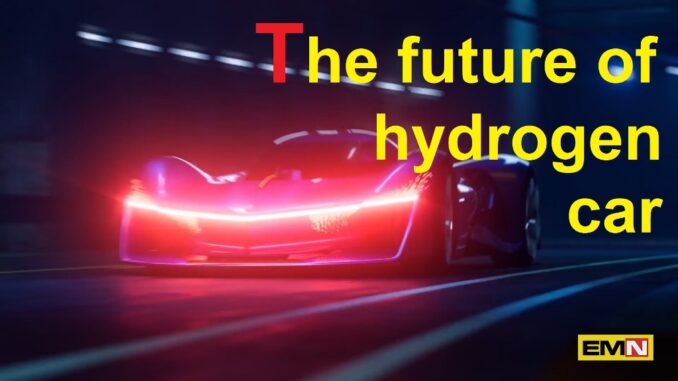 Nella puntata 32 di Electric Motor News, servizi di Adrien Tambay campione ETCR, Valmet e le batterie, electric Moke, Alpine Alpenglow e Lotus Evija Fittipaldi.
Di seguito i servizi video…
Adrien Tambay è il re elettrico
Adrien Tambay è stato incoronato nuovo King of the Season del FIA ETCR, ha vinto il titolo mondiale al suo debutto nella competizione con il team CUPRA EKS. Alla gara finale di Sachsenring (Germania) è arrivato in testa alla classifica, leader del campionato, riuscendo a mantenere la scia vincente fino al traguardo. Non ha mollato un colpo e ha vinto tutte le sfide della sua Pool nel fine settimana, assicurandosi i punti necessari perché nessuno potesse più portargli via la vittoria e concludendo il weekend sul podio.
Valmet Automotive reached 1 million produced battery packs
Valmet Automotive has completed and delivered one million battery packs to automotive customers in less than three years. The company continues expanding its battery production capacities both in Finland and Germany. Valmet Automotive is a leading player in the European market for outsourced production of battery systems. In 2021, the company's battery pack production was 400,000 units, and the total cumulative volume has now surpassed the one million mark. Major customers for battery systems include Mercedes-Benz and Volvo Cars.
In italiano – Valmet Automotive ha raggiunto 1 milione di pacchi batteria prodotti
Valmet Automotive ha completato e consegnato un milione di pacchi batteria ai clienti del settore automobilistico in meno di tre anni. L'azienda continua ad espandere le proprie capacità di produzione di batterie sia in Finlandia che in Germania. Valmet Automotive è un attore leader nel mercato europeo per la produzione in outsourcing di sistemi di batterie. Nel 2021, la produzione di pacchi batteria dell'azienda è stata di 400.000 unità e il volume totale cumulativo ha ora superato il milione. I principali clienti per i sistemi di batterie includono Mercedes-Benz e Volvo Cars.
Servizio in lingua inglese.
Due Electric Moke all'asta per beneficienza
Moke International raccoglie £ 450.000 per The Blue Marine Foundation donando due Electric Moke in edizione speciale all'asta al Monaco Yacht Show. In esposizione all'asta la prima delle due edizioni speciali Moke, ideata dal designer Steve Edge. Presenta una nuova verniciatura esterna "Blue Marine" e un design corallo utilizzato in tutta l'auto, entrambi rendono omaggio agli oceani sui quali la fondazione sta lavorando così duramente per proteggerli e ripristinarli.
Alpine Alpenglow, the hydrogen car future
Unveil at the Mondial de l'Automobile in Paris, Alpenglow represents Alpine's reboot in a new age of the sustainable development of the sports car. This is what motor sports needs to look like tomorrow: as sensational as ever – and ever cleaner.
In the video, the words of Laurent Rossi, Alpine CEO and Antony Villain, Alpine Design Director.
In italiano – Alpine Alpenglow, il futuro dell'auto a idrogeno
Presentato al Mondial de l'Automobile di Parigi, Alpenglow rappresenta il riavvio di Alpine in una nuova era dello sviluppo sostenibile dell'auto sportiva. Ecco come devono essere gli sport motoristici domani: sensazionali come sempre e sempre più puliti.
Nel video, le parole di Laurent Rossi, CEO di Alpine e Antony Villain, Alpine Design Director.
Video in lingua inglese.
Lotus has unveiled the Evija Fittipaldi
Lotus has unveiled the Evija Fittipaldi, a tribute to one of the greatest car-and-driver pairings that Formula 1 has ever seen. That driver is, of course, Emerson Fittipaldi, the young Brazilian racer who joined Lotus and became a legend, cementing his place in F1 history in 1972. Behind the wheel of the now-iconic Lotus Type 72 and winning five of that season's 11 races, Fittipaldi secured the Drivers' Championship for himself and the Constructors' Championship for Team Lotus.
In italano – Lotus ha presentato l'Evija Fittipaldi
Lotus ha presentato l'Evija Fittipaldi, un tributo a uno dei più grandi accoppiamenti auto-pilota che la Formula 1 abbia mai visto. Quel pilota è, ovviamente, Emerson Fittipaldi, il giovane pilota brasiliano che si è unito alla Lotus ed è diventato una leggenda, consolidando il suo posto nella storia della F1 nel 1972. Al volante dell'ormai iconica Lotus Type 72 e vincendo cinque delle 11 gare di quella stagione , Fittipaldi si è assicurato il Campionato Piloti e il Campionato Costruttori per il Team Lotus.
Ecco le anteprime fotografiche dei video…