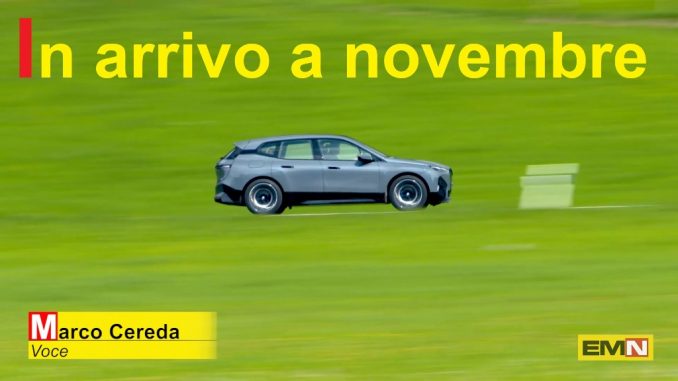 Nella 30esima puntata di Electric Motor News del 2021 parliamo di Lotus, Opel, Peugeot, Citroën, DS Automobiles, Volkswagen, BMW e Cupra.
Ecco tutti i servizi…
Telaio innovativo leggero da Lotus Cars
Lotus Cars ha presentato in anteprima mondiale la nuova tecnologia innovativa del telaio leggero che sarà alla base dell'auto sportiva elettrica della gamma. La nuova struttura è stata sviluppata attraverso il progetto Lightweight Electric Vehicle Architecture LEVA, annunciato lo scorso ottobre da Lotus, un programma di ricerca che sta accelerando lo sviluppo di nuove strutture leggere per veicoli elettrici a batteria di prossima generazione.
Apertura delle ordini del nuovo Opel Combo-e Cargo
Aperta anche in Italia, con prezzi a partire da 26.835 Euro, la commercializzazione di Opel Combo-e Cargo, veicolo commerciale elettrico capace di percorrere fino a 275 km con una sola carica della batteria agli ioni di litio da 50 kWh. Disponibile in due lunghezze, L e XL fino a 4,75 metri, Opel Combo-e Cargo può vantare una portata fino a 800kg, senza alcun compromesso in termini di comfort, sicurezza e funzionalità, proprio come i pluripremiati gemelli benzina e diesel.
Le news di settembre delle Peugeot elettriche e ibride
Spiccano nel video di settembre della casa del Leone la Peugeot e-208 e il bello di viaggiare con un'auto 100% elettrica, la nuova dimensione del Gran Turismo con Peugeot 508 PSE e la nuova sfida delle competizioni di endurance dalla Peugeot 905 alla nuova Peugeot 9X8.
The Urban Collëctif e Citroën Ami protagonisti di settembre
Nel mese di settembre, Citroën sottolinea il concept sviluppato dall'unione tra Citroën, Accor e JCDecaux che hanno dato vita a The Urban Collëctif. La partnership è nata per ottimizzare la mobilità urbana e migliorare la qualità della vita in città. In Italia, Citroën Ami – 100% ëlectric, l'oggetto di mobilità rivoluzionario e anticonformista, è protagonista del servizio di carsharing attivato a Mantova l'8 settembre, in occasione della 25esima edizione del Festival della Letteratura.
Golf, ammiraglia e futuro elettrico per DS
DS Automobiles, il brand premium di Stellantis, diventerà un brand 100% elettrico, mentre è protagonista con la gamma E-Tense al 78° Open d'Italia di golf. Infine la nuova DS 9 E-Tense e gli ADAS al servizio della sicurezza e del comfort della vettura ammiraglia di DS Automobiles completano le news più importanti di settembre.
La Volkswagen ID. si aggiorna via etere
Attraverso il trasferimento dati mobile, tutti i modelli Volkswagen della gamma ID inizieranno presto a ricevere via etere gli aggiornamenti software. Finora, gli aggiornamenti erano stati resi disponibili in una prima fase sperimentale solo per i Clienti registrati all'ID. First Movers Club.
L'ID. Software 2.3 offre nuove funzioni e ottimizza quelle esistenti. Mettere in rete l'intera flotta ID. permetterà a Volkswagen di porre le basi per un nuovo modello di business orientato al cliente. A oggi, Volkswagen è l'unico costruttore di volume a fornire questa tecnologia.
Pronta per la produzione la BMW iX
La BMW iX è pronta per la produzione in serie e approderà sulle strade di tutto il mondo a partire da novembre 2021. La nuova ammiraglia tecnologica del BMW Group combina il piacere di guida senza emissioni, l'agilità sportiva e un'importante autonomia con un profilo esclusivamente orientato alla sostenibilità. Con il suo design all'avanguardia e gli interni spaziosi di lusso, la BMW iX incarna una nuova interpretazione del concetto di Sports Activity Vehicle o SAV.
Servizio con la voce di Marco Cereda.
Cupra Born è la nuova full electric che arriva al mercato italiano
Al via in Italia la prevendita di Born, il primo modello elettrico di Cupra che ha ufficializzato il listino da 38.900 Euro per la versione di lancio. Con una lunghezza di 4,32 metri, Cupra Born si inserisce nel cuore del segmento C. La struttura telaistica punta ad esaltare l'handling e l'agilità nei cambi di direzione, e l'abitabilità interna di classe superiore assicurata dall'ampiezza del passo, che caratterizzano la vettura.
Di seguito le anteprime fotografiche dei video…